When you hear words like "organic" and "fair trade" you probably think about fruit or coffee.
You're not wrong.
But for today, when we say "organic" and "fair trade," we're talking about shirts.
Here to cover your top half is Vustra, a new California-based brand that's designing organic, fair-trade button-downs that you can feel good wearing. Their online store is up and running now for your perusal.
Vustra means "apparel" in Sanskrit. Neat. More important to your closet (and the environment) is the fact that this whole collection is made using low-impact dyes and 100% premium organic cotton that's certified by people who certify such things. Said cotton hails from Italy and Turkey, two places that know their way around textiles. And it all results in soft, extra-comfortable shirts that are produced more sustainably than a lot of other options on the market.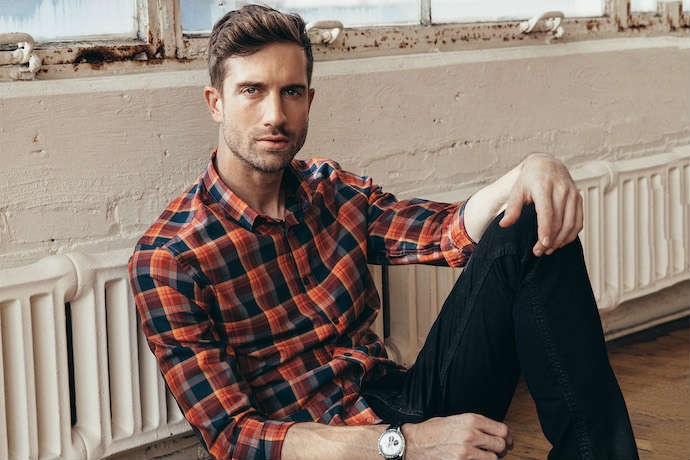 To help you visualize things, take a look at this guy. See how casual he is, just sitting against a wall without a care in the world? That could be you.

So, if you want something breezy and short-sleeve to wear during the final dregs of summer, they've got that. If you want a few shirts for wearing to the office, yep, no problem. And if you just want something that'll look great with a pair of dark jeans at your next dinner date, same deal.
Try not to spill.