It doesn't take much convincing to visit Greece, but we'll try anyway.
Beautiful beaches. Sunshine. Fresh seafood. Fun nightlife. Invaluable contributions to civilization.
Ouzo.
If all that didn't cut it, this should: two brand new hotels henceforth referred to as Nikki Beach Resort & Spa Santorini and Lindos Grand Resort and Spa. They're both open now and eager to host you. Here's what you need to know.
Nikki Beach Resort & Spa Santorini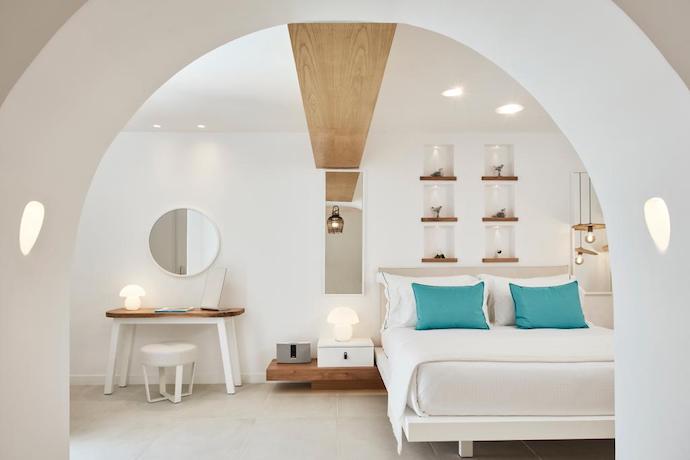 Situated on the stunning volcanic island that constantly pops up in your Instagram feed, Nikki Beach Resort & Spa Santorini is just 62 rooms and suites. You really can't go wrong, but if you want to live it up, book the Ultimate Suite—it's 1,227 square feet of top-floor luxury and comes equipped with a private pool, rooftop Jacuzzi and 360-degree views.
When the time comes to eat, drink and otherwise be merry, you've got the beach club for drinking, listening to music and lounging in cabanas. Two restaurants are ready to feed you: Café Nikki, an all-day urban bistro, and Escape, an outdoor spot fusing Greek cuisine with Peruvian-style recipes. And then there's Skybar, a rooftop bar for sipping Champagne and creative cocktails.
All that should keep you plenty busy, but if you'd like to go exploring off-property, the resort's concierge can arrange tours of the island. They're lining up everything from culinary experiences and wine tours to sunset cruises, water sports and even hiking, should you feel a need to earn your poolside cabana.
Lindos Grand Resort and Spa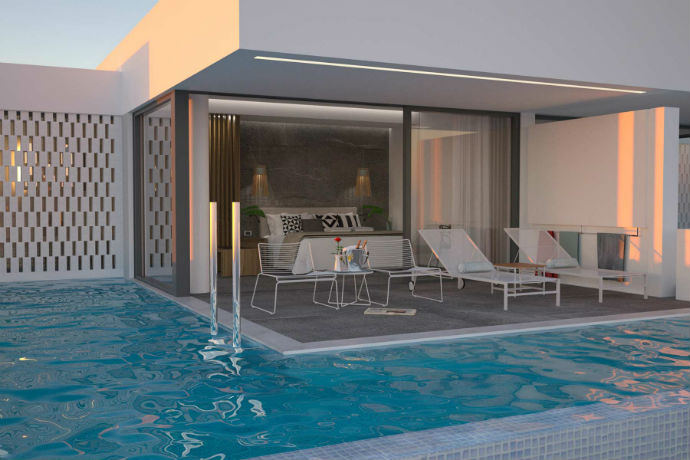 Head over to the island of Rhodes, and you can experience another luxe vacation. Lindos Grand is a lavish, adults-only hangout with rooms and suites featuring infinity pools and pristine views of the Aegean Sea.
To keep you fed and hydrated, the property's got multiple restaurants and bars, including a Japanese-Mediterranean spot and a lounge dedicated to whiskey and cigars. And, in addition to the sun-drenched beaches, the island itself is full of history and sights, including the well-preserved medieval citadel and a UNESCO World Heritage Monument.
So, it's very possible you might learn something between suntan sessions.
Though it's not technically mandatory.