You've heard of overwater bungalows?
Yeah. Those are nice.
This is kind of like that, but with a couple notable differences.
1. This hotel is situated on an Arctic river.
2. It floats in the summer and freezes into the ice during winter.
Pack both a parka and a swimsuit for Arctic Bath Hotel and Spa, an intriguing and isolated new resort in northern Sweden. After months of hype, it's finally open and ready to host you.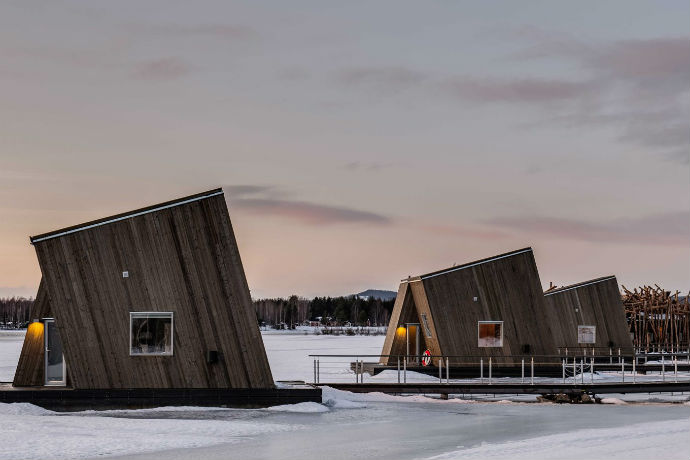 The whole vibe here is one of minimalism and timber. The property is comprised of six detached floating cabins and six additional cabins on land, including a 667-square-foot two-story suite. Assuming you want something of the floating variety, you'll get a 260-square-foot cabin full of blonde wood, with a modern bathroom, heated floors and a minibar.
Those rooms are joined by a circular spa, which you can reach via floating walkways. Said spa is where you'll engage in massages, sauna sessions and yoga, plus alternating hot and cold water baths.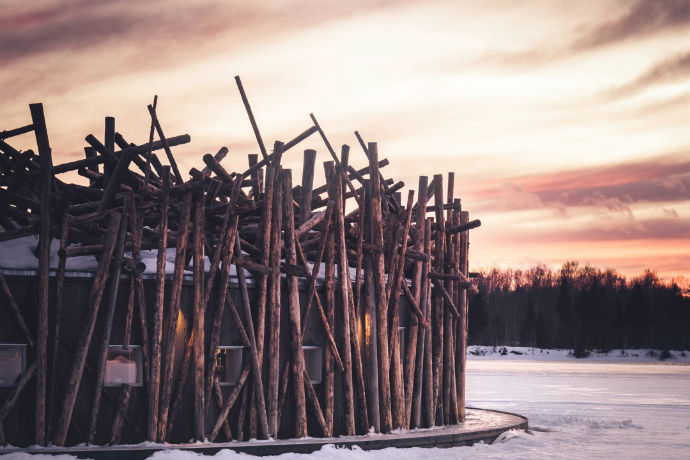 Once you've had your fill of dry heat and Swedish massages from actual Swedes, be sure to look up. The spa's open patio gives you a prime view of the star-filled skies and the Northern Lights.
And when you get hungry, there's a menu of meals, snacks and smoothies that focus on clean, local ingredients. As you can see, they take wellness quite seriously here.
But, don't worry, there's still Wi-Fi.