Suddenly, a bunch of Hollywood A-listers aren't speaking to you.
Now, it could be that you don't actually know any...
But we're pretty sure they're just jealous of your new place in Cabo.
Live your best life at Blue Desert, an impressive new collection of private beachside villas that you and your friends can rent and rule on Baja's southern coast. It's open now, taking reservations and excited to meet you.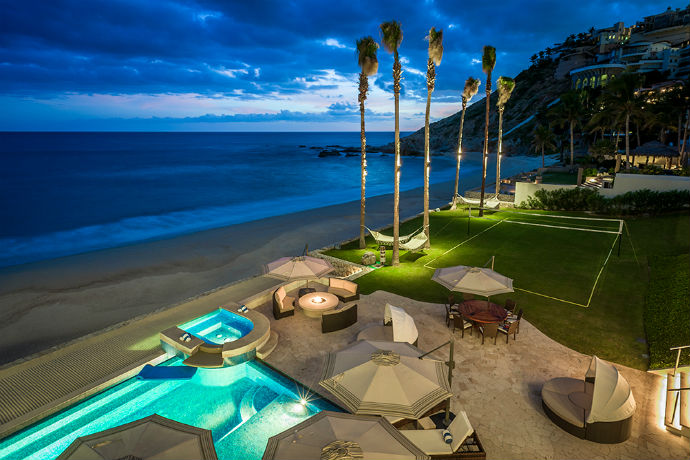 Normally, a trip to Los Cabos involves all-inclusive wristbands, 19-year-olds screaming over techno tracks by the pool, and beaches that include other individuals on them. Sorry if we frightened you.
But this place is different. Here you'll be taking over a luxurious, privately-owned house in a secure, gated community with its own entrance to a beautiful slice of secluded beachfront.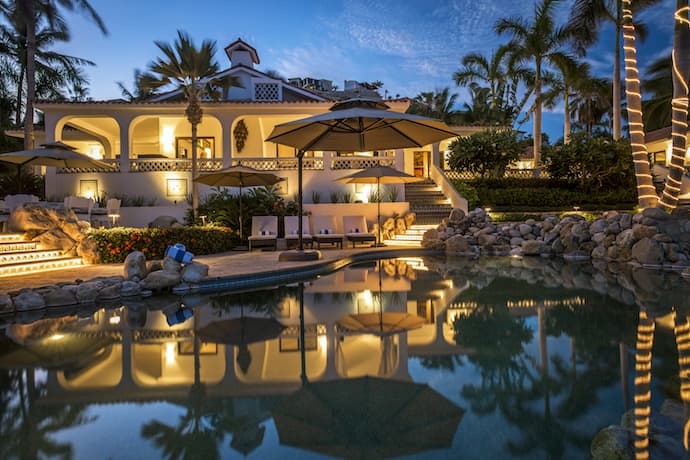 And, by house, we really mean a mansion that's filled with an embarrassment of riches and will fit up to 20 people. We're talking multiple stories, spacious bedrooms with big stone balconies overlooking the crashing surf, impressive gyms and fully wired stereo systems. We haven't even gotten to the palapa-crowned bars and infinity pools and daybeds and hot tubs under the stars and...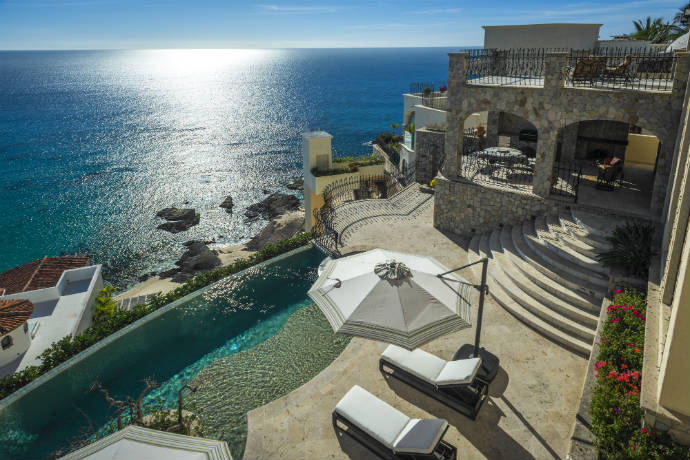 A whole bunch of other things you're not diametrically opposed to. That includes the option of having your own bartender or chef, who can make you cold drinks and infinite guacamole as you wander from the ocean to the pool to the sundeck.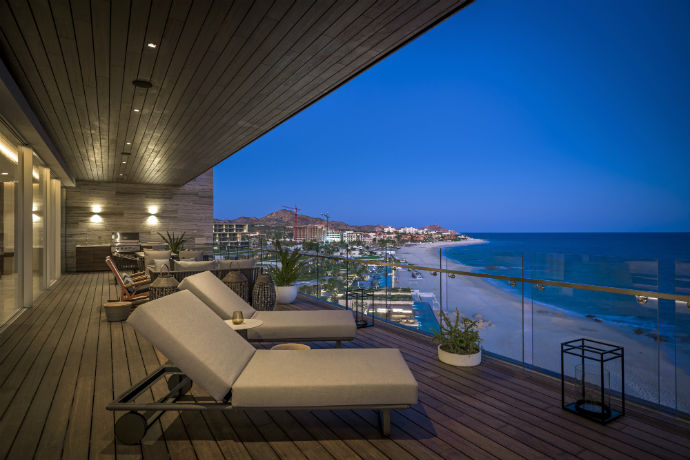 There's also a staff that mostly stays invisible, but will happily arrange any kind of at-home party or off-site excursion you'd like, from day trips to Todos Santos and golfing sessions to whale-watching adventures.
The staff draws the line at watching the whales for you.