The Catskills are nice this time of year.

People say that kind of thing a lot, but you don't really know what they mean until you're sipping a cold drink on a sunny patio after a morning of fly-fishing, and your only concern for the afternoon is whether to enjoy a soak in your two-person bathtub before dinner.

It's much more tangible once you learn that Farmhouse Catskills is now open in Upstate New York. The 75-room, three-suite hotel inhabits a property dating back more than 100 years. It's been rehabbed with an expansive terrace, garden hangout, farm-to-table restaurant and a bar reminiscent of a Prohibition-era speakeasy. And, yes, before you ask, of course they've got an on-site fishing pond stocked with bass.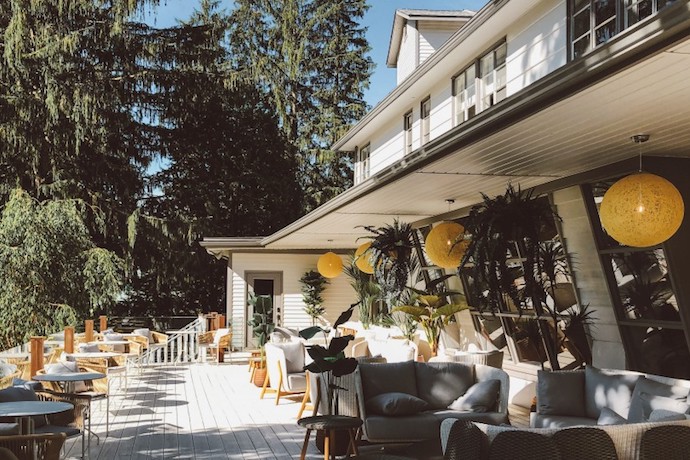 Once you arrive, you'll find yourself in an idyllic hamlet of nature, surrounded by rolling hills, mountains, forests, rivers and lakes. That makes it easy to partake in outdoorsy activities like hiking, kayaking, golfing, horseback riding and fishing. Then again, if your idea of enjoying the outdoors involves an aperitif and a swimming pool, you'll also do just fine here.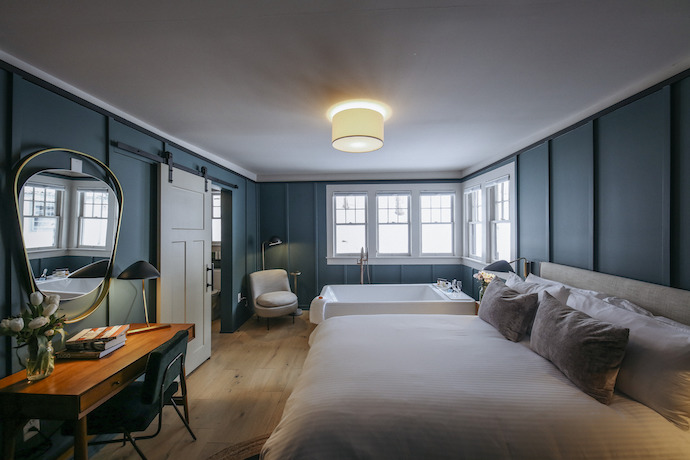 Spread between the main farmhouse, pool house and private cottages, the rooms and suites sport oak floors, midcentury modern furniture and attractive views.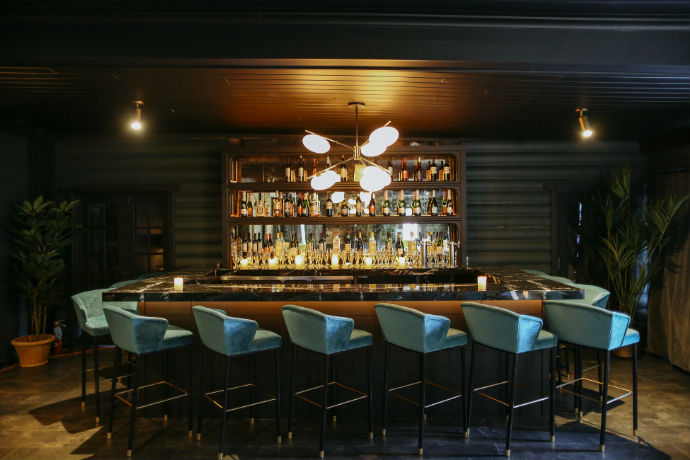 The bar is a great gathering point for pre- and post-dinner drinks, or anytime you'd like to follow up a hike with a cocktail or something from one of the neighboring vineyards and breweries. Should you require greater sustenance than cocktail garnishes, the Farmhouse Café & Bistro is serving a menu full of seasonal this and regional that—we're talking organic meat and vegetables, locally-caught fish and farm-fresh cheeses.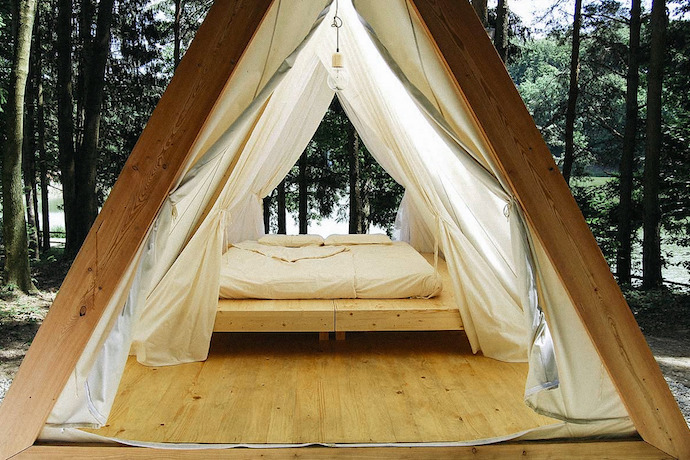 If you really want to embrace the outdoors, the property features 10 A-frame "glamping cabins" with private picnic areas and grills, all set against the backdrop of a babbling brook. The best part: you don't have to catch your own dinner.
You'll just sit down and order like everyone else.