The best part about summer camp was always being outdoors with your friends, playing on rope swings and eating s'mores.
The worst part: curfews, single-sex bunks and strict counselors watching your every move.
Here to provide all the nostalgia without any of the rules is The Horse Shoe Farm outside of Asheville, NC. Their adult summer camp package is your ticket to carefree days and bonfire nights (plus spa treatments), with reservations available now through the fall.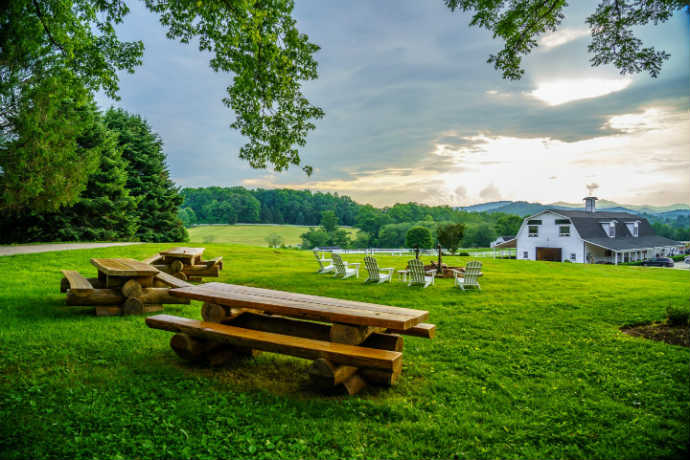 The 85-acre riverfront farm is situated in the highlands of the Blue Ridge Mountains, which means plenty of fresh air and scenic views. You can hike, bike, fish, paddleboard on the river, take a stroll through the meditative labyrinth—they've got a brick path dedicated to reflection and healing—and otherwise enjoy some al fresco time during the day. Just be sure to leave room for a massage in the Stable Spa. Sure, it sounds like the kind of place where they'd bathe horses, but it's actually a relaxing refuge for deep tissue work and hemp body wraps.
If all that activity is making you hungry, know that breakfast and lunch are provided each day. You're on your own for dinner, leaving you free to explore the restaurants and breweries in nearby Asheville at night.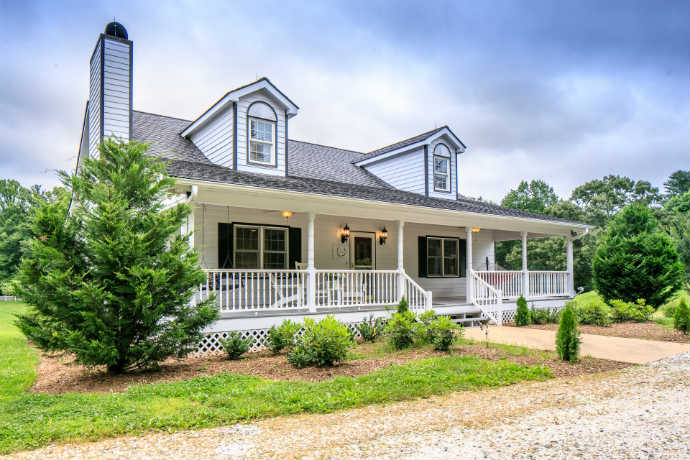 And when you return to camp, you won't exactly be roughing it. Instead you'll be staying in a comfortable house, complete with a kitchen and patio—the perfect staging ground to prep for nightly bonfires, s'mores and whiskey. There's no bar on site, but you're welcome to bring along your favorite beverages.
You don't even have to worry about counselor Ken stealing your stash.