They say those in glass houses shouldn't throw stones.
But they didn't say anything about those in glass houses sipping world-class wine on a private terrace overlooking a slice of verdant Chilean hillside.
No. They certainly didn't say anything about that...
And it's a good thing, too. Because now you can actually do what we've just described, courtesy of Puro Vik. It's a collection of 19 stunning glass houses (bungalows, really) situated in the steep hills of the Millahue Valley. They're within walking distance of Vik Chile, a decadent hotel-slash-vineyard—and they're available to book now.
You might think of the Millahue Valley as a peaceful cousin to Chile's most well-known wine region, the Colchagua Province. The two are divided by a rather severe mountain range, a few hours south of Santiago; a Norwegian entrepreneur with money to spend and a dream to realize laid claim to the Valley's first winery when Viña Vik opened back in 2006. Since then, they've been producing some of South America's most exceptional red wines.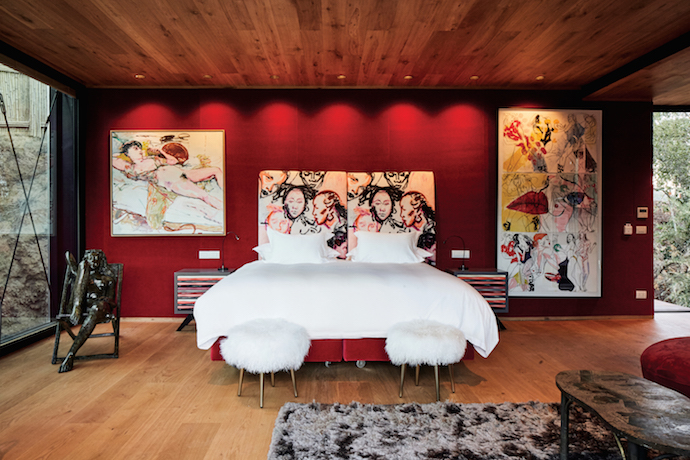 We couldn't imagine a better time for you to drink them, either, seeing as you can enjoy everything a guest at the hotel can from the comfort of one of their magnificent new glass homes. Each one boasts its own unique design scheme. You could find yourself in a suite decked out in pop art or sexy holographic photos. But you could just as easily end up in a bedroom inspired by the 18th-century Japanese artist, Utagawa Hiroshige. Which has always been a weird fantasy of yours.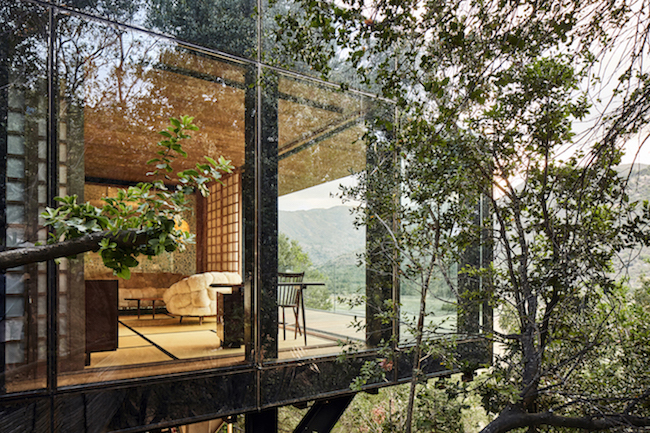 Wherever you sleep, though, you and yours will have three walls made completely of glass, marble-dappled bathrooms and a private terrace with a spacious soaking tub ensconced in the Valley. There will be views. Yes, yes, there will be views...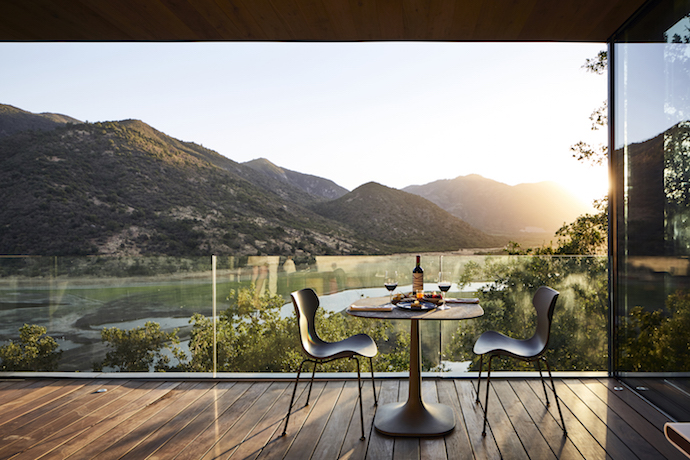 And there will be more, too. A scenic bike ride through the vineyard, say. Or perhaps a visit to the resort's wine spa, where you'll take a rejuvenating wine bath before settling in for a grape seed oil massage. Or dinner at Milla Milla. It's Vik Chile's primary restaurant, the chef of which makes tantalizing use of the property's two-acre culinary garden.
Also: wine. He makes tantalizing use of the wine, too.