Valentine's Day: it's an annual 24-hour celebration of love.
And sex.
Mostly love...
But also: sex.
And while your own bedroom does the trick 364 days of the year, you might want to use the fast-approaching holiday as an excuse to do it somewhere else. Somewhere...erotic-er.
Ergo: we've rounded up nine of the sexiest Valentine's Day hotel packages in the country, pseudo-scientifically ordered from "aww, how romantic," to "guess we're doing the whole handcuffs thing, huh." Generally speaking, they're heavy on aphrodisiacs and sex toys, and low on stray laundry and framed concert posters from 2005.
Not that there's anything wrong with your framed concert posters from 2005...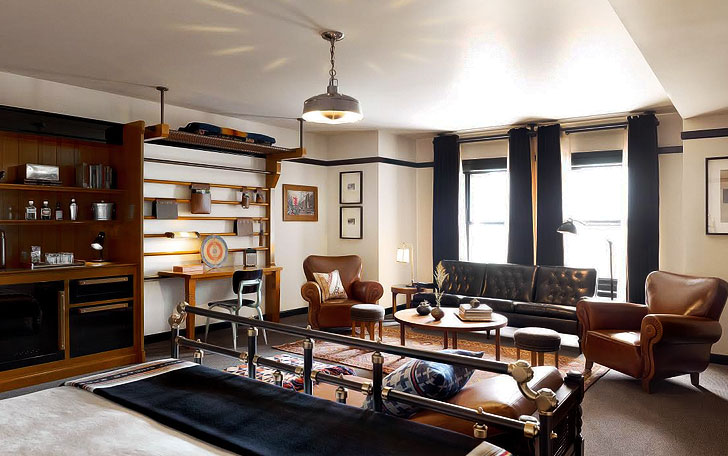 The Digs: The Chicago Athletic Association Hotel. It's in a century-old building and has the warm feel of a well-adorned library.
The Suite: Go with a Millennium Junior Suite, where you'll have a king-size bed, mid-century modern leather couches and stunning views of Millennium Park and The Bean. Nothing says romance quite like "The Bean."
The Extras: With the Old Fashioned Romance package, you and your will receive custom chocolates from an award-winning pastry chef, Old Fashioneds for two in the restaurant, breakfast in bed and access to the hotel's historic mailboxes for a "sweet surprise." We're not sure what that means, but surprises are fun.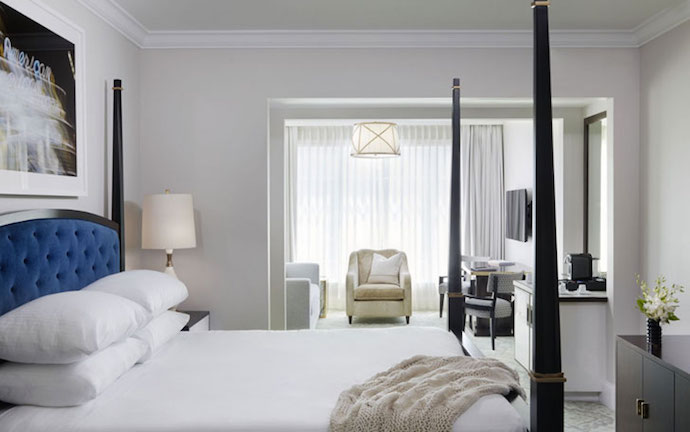 The Digs: The '20s-inspired Spectator Hotel in Charleston, where the lobby is an art-filled study and the butlers do your packing for you. Doing your packing yourself always kills the mood.
The Suite: The Grand Suite has a bathroom dappled with white marble and a soaking tub. Plus: there's a view.
The Extras: A bouquet of flowers awaits you. As does champagne, rose petal turndown service, chocolate-covered strawberries and a carriage ride for two through the city. If you must take a romantic carriage ride, do it in Charleston.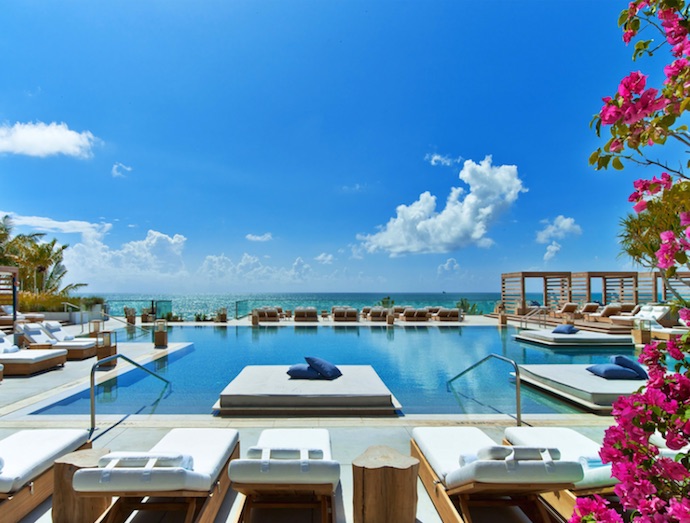 The Digs: 1 Hotel South Beach. You'll be privy to: a Japanese rooftop restaurant, luxurious cabanas along a private stretch of white sand beach, an holistic spa and a pool-sized hot tub. It's only a weird concept if you let it be a weird concept.
The Suite: You'll probably want the Ocean View room with the private balcony (for said ocean view).
The Extras: A private couple's yoga lesson designed to "facilitate a deeper bonding and trust" with your partner, followed by a bottle of Pierre-Jouet champagne. Which is also designed to "facilitate a deeper bond and trust."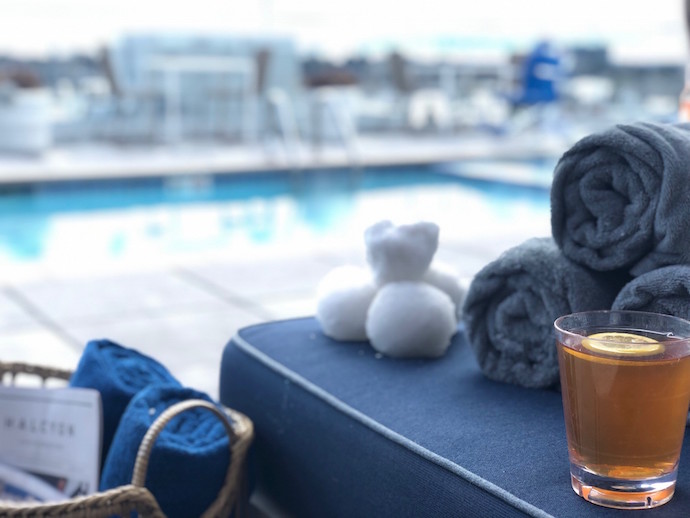 The Digs: Halcyon Hotel, in Denver. It's not exactly the city we tend to equate with romance/luxury, but here you have a rooftop pool deck, access to a personal style consultation and chicken-parm pizza. So...
The Suite: The Loft Suite has a cool-looking staircase for racing up to the bedroom, as well as an oversized soaking tub. Because a normal-sized soaking tub just won't do.
The Extras: On Fridays in February, they offer this thing called Robes on the Rooftop, where you can take a dip on their rooftop hot tub before having a designated "Hot Handler" ply you with cozy things, like hot toddies, slippers and plush blankets. For Valentine's Day, in particular, you'll get cocktails for two in the hotel's clandestine underground cocktail bar, satin eye masks (aka, blindfolds) and access to the hotel's collection of romantic vinyl to play on your room's record player.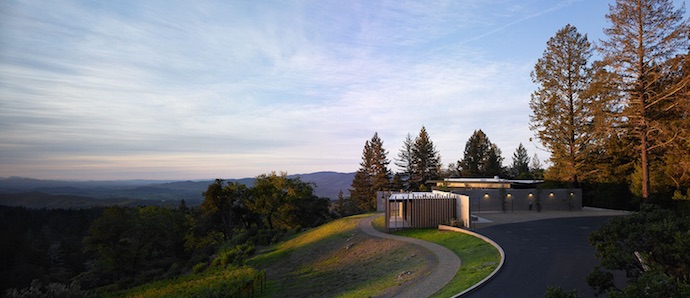 The Digs: The St. Regis San Fransisco, a lap of refined luxury in a 40-story landmark building in downtown San Fran.
The Suite: You're staying in the Presidential Suite, where you'll have a spacious living room, a dining room, a lovely bathtub, private butler service and a king-size bed. That last one was probably a given.
The Extras: Their $50,000 Valentine's Day package—no, it's not cheap—includes a two-night stay with an in-suite rose petal massage, an in-suite five-course candlelit dinner (plus champagne sabering), a private Napa Valley wine tour in the St. Regis's house car with a VIP tasting experience at the stunningly situated Cade Winery (pictured), a gift package of CBD wellness products and, last but not least, an exclusive shopping experience tailored by the hotel's concierge to your specific shopping needs. It's...a lot. (Call 866-716-8116 for reservation inquiries.)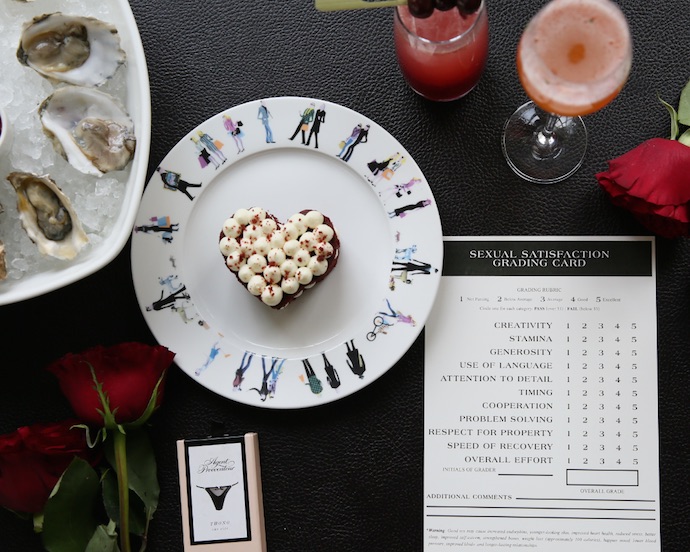 The Digs: The dandyish Mark Hotel, an avant-garde playground in New York with a Michelin-starred French chef.
The Suite: May we recommend the Garden Suite, outfitted with a custom kitchen, Italian linens, a private bar and a deep-soaking tub? (Not sure why we're asking for permission here.)
The Extras: They've got a special Valentine's Day prix-fixe aphrodisiacal room service menu, which includes cocktails garnished with natural aphrodisiacs hand-picked from the Mark's flower cart, a half-dozen oysters, red velvet cake and, if the heart so desires, Osetra caviar, black Agent Provocateur panties and a custom Sexual Satisfaction Grading Card. Because everyone knows communication is key to a healthy sex life...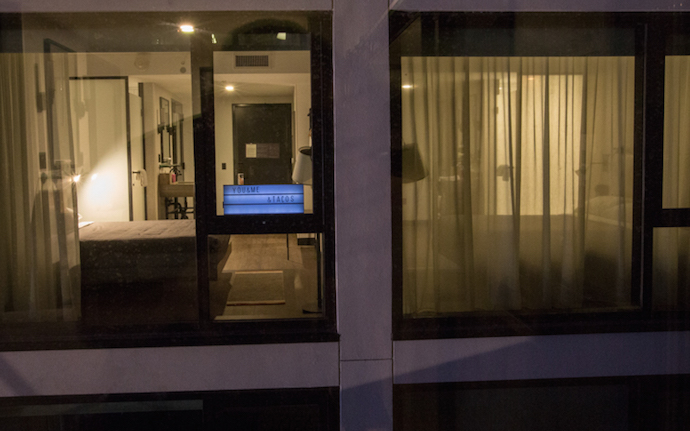 The Digs: The Moxy Hotel in Chicago, a colorful, vivacious place with something called the "Inner Circle"—a ring of rooms facing one another (over an Adam and Eve-inspired art installation), wherein guests are encouraged to leave their curtains open and send messages to each other with light boxes (pictured). So if voyeurism/exhibitionism is your thing...
The Suite: Err, see above?
The Extras: They're offering something called the "Become a Mother" package, and it comes with beauty mist from the Perfect V (...self-explanatory), arousal balm and a premium kink kit. They're not big on subtlety here.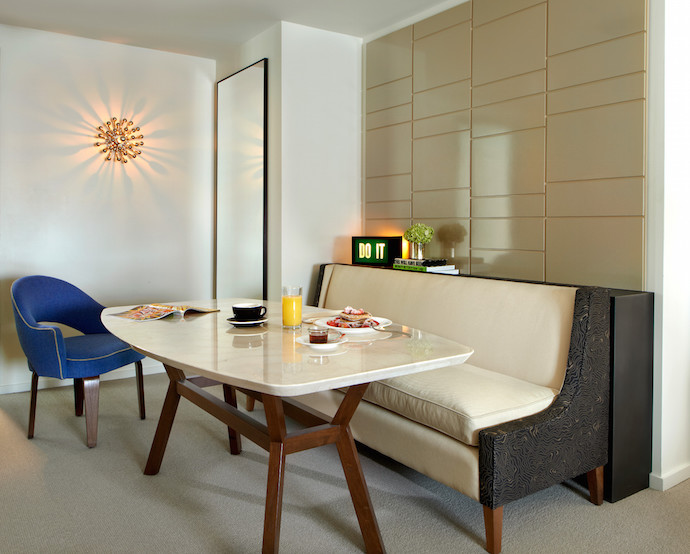 The Digs: The 21c Museum Hotel in Cincinnati. Housed in the former Metropole Hotel building, it features a legit, 8,000-square-foot contemporary art museum, along with rooftop cocktails and a couple's spa.
The Suite: The stylishly outfitted Luxury Suite with artwork from a globetrotting photographer and a glass-enclosed shower and tub seems like your best bet.
The Extras: You've got two options here: the Mild package, which involves a spank stick, a massage candle, a blindfold and a pink bunny vibrator; and the Wild package, which involves some of those things, plus fur handcuffs, a sexy dice game and a vibrating silicone ring. It's not the kind for your finger.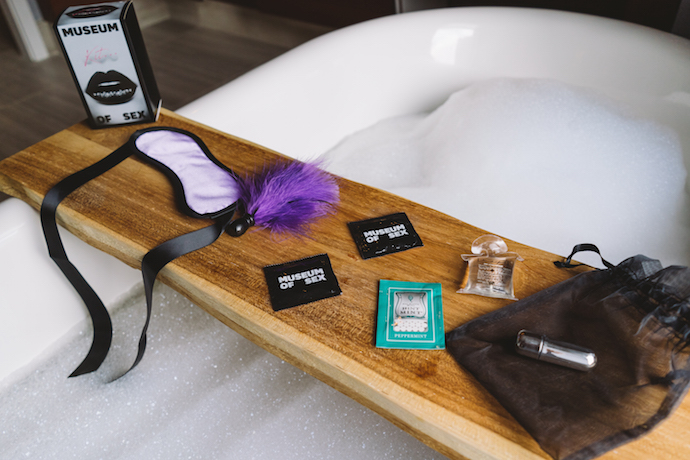 The Digs: The James New York—NoMad, a boutique hotel where you can arrange for a Sound Bath (think: gongs, tuning forks, chanting, "serenity"), sip negronis in an upbeat cocktail lounge and sample a CBD tasting menu, because that's a thing people do nowadays, we guess.
The Suite: The homey Jimmy Suites, complete with marble vanities and custom-designed king-size beds, should work well for you here.
The Extras: The hotel has partnered with the Museum of Sex for a "Do Not Disturb" package. So: you'll get a specially curated sex kit, featuring an ostrich tickler and a 7-speed vibrator bullet, Kama Sutra massage oil, a menu of mood-setting CBD-infused desserts and a private tour of the Museum of Sex. Otherwise known as "foreplay."