Not sure if you can relate, but...
We've, like, totally been witnessing the breakdown of the traditional office space, as a result of the ubiquity of wifi and smartphones, more and more people working remotely, the rise of co-working spaces and a growing ambivalence towards, you know, cubicles and stuff.
Naturally, if the places where we work are evolving, the clothes we wear to these places should evolve with them.
That's (at least part of) the thinking behind Off-White's new collaboration with Mr Porter, aptly entitled "Modern Office." As Mr. Virgil Abloh is wont to do, the 44-piece capsule collection melds hallmarks of contemporary streetwear and his post-modern wit with workwear inspired by the workforce of today—and tomorrow.
There's a lot of cool shit in here, but below, we've selected a few of our favorites...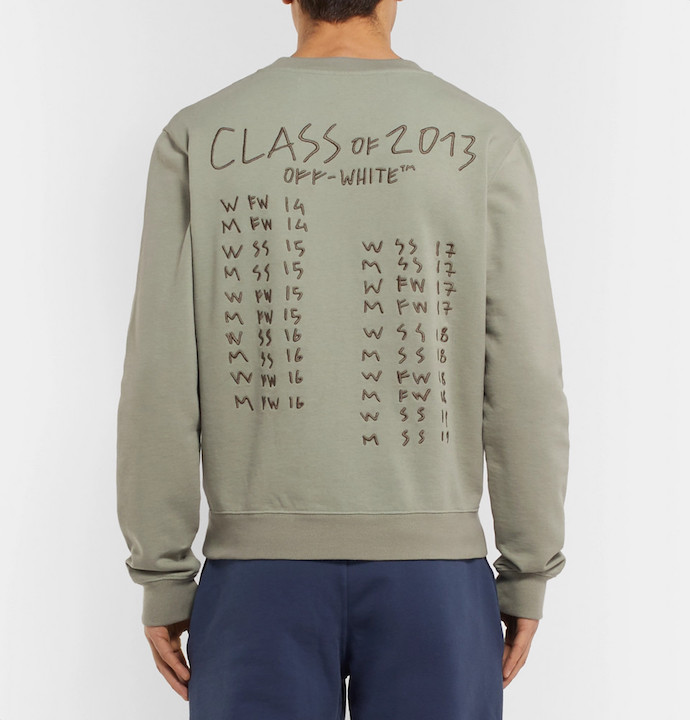 Here's a cool Off-White sweatshirt that tallies off the Off-White collections that preceded it. Or: here's a cool sweatshirt. $570, Mr Porter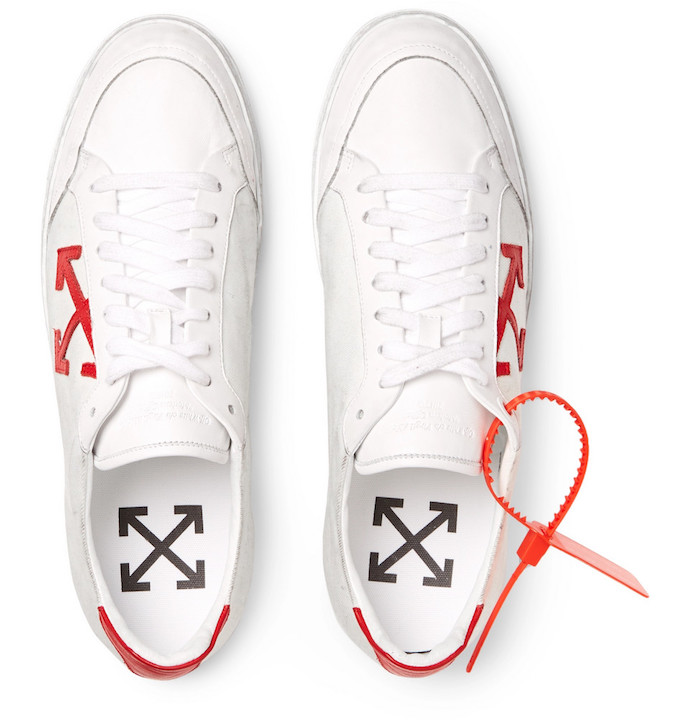 A pair of pre-distressed white twill sneakers, with red leather accents, text dedicated to the "Modern Office" capsule and Abloh's classic red zip tie. $660, Mr Porter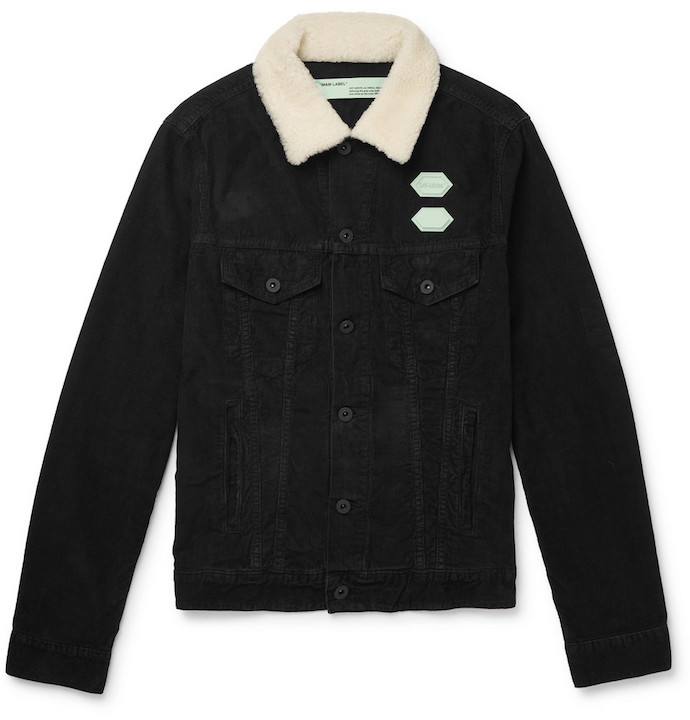 Looks like a pretty standard shearling corduroy jacket. It is and it isn't. On the back is a label that reads "Denim Label." So you see this entire piece is in quotation marks now...$1,050, Mr Porter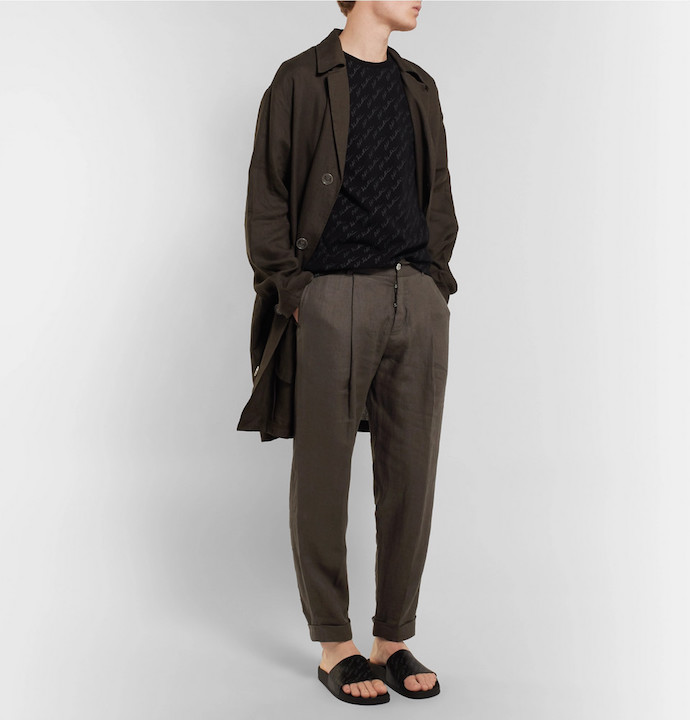 These wide-leg cropped linen trousers are all business in the front. But in the back they feature Off-White's emblematic arrows down the leg (below the knee). We can dig it. $895, Mr Porter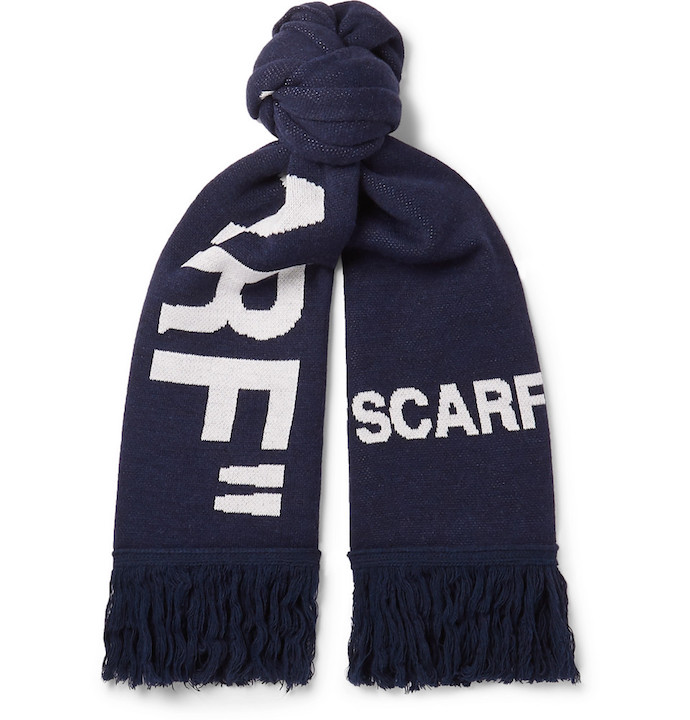 It's cold out there. You could probably use a scarf. Or maybe this "scarf." (It's still functions as a scarf.) $170, Mr Porter