You've eaten the turkey.
You've charmed the extended family.
You've played the football (or watched the football).
All that's left to do now, before thinking about buying gifts for other people, is buy some gifts for you. Ergo: we scoured the menswear internet to find 10 of the handsomest, most deal-iest Cyber Monday deals out there—each of which could represent the missing piece to your natty winter wardrobe.
Shop accordingly...
For nasty December rain...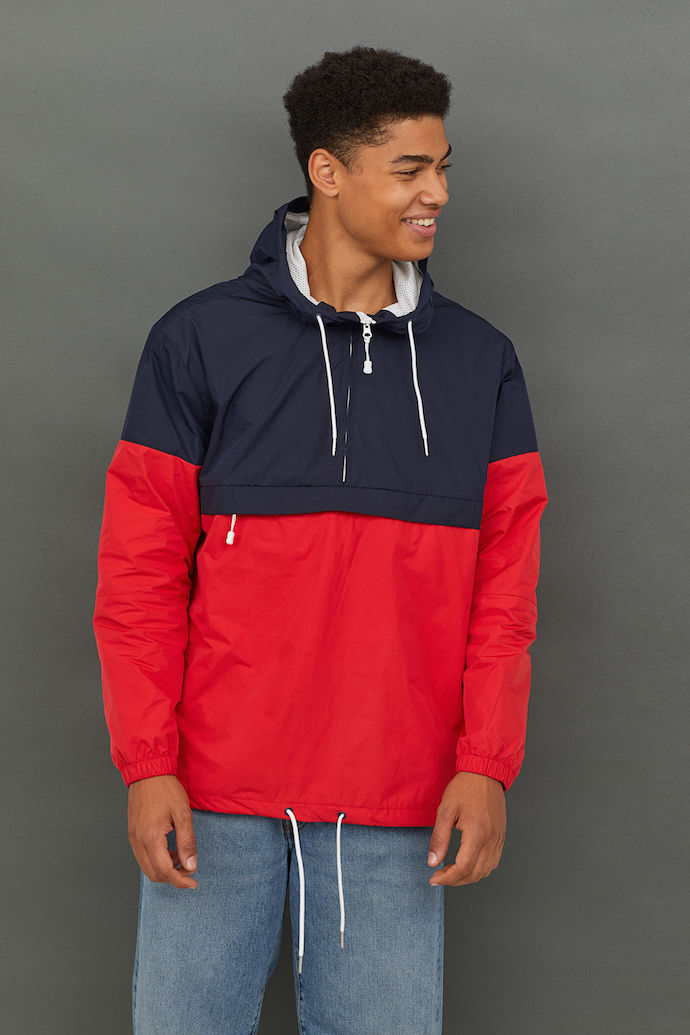 A basic-but-kind-of-hypebeast-y color block Anorak from H&M, which you're more or less getting for free.
Was: $36. Is: $18, plus free shipping.
For the inevitable blizzard...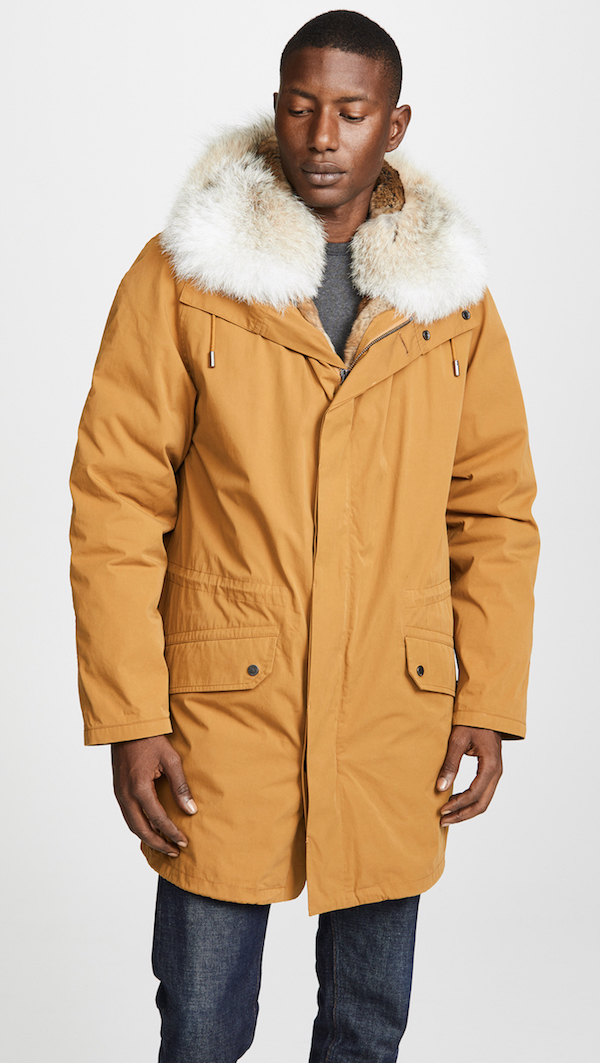 A decidedly un-puffy natural rabbit and coyote fur Yves Salomon parka from France (via East Dane).
Was: $3,300. Is: $1,615, plus free shipping (with code WOW18).
For flannel season...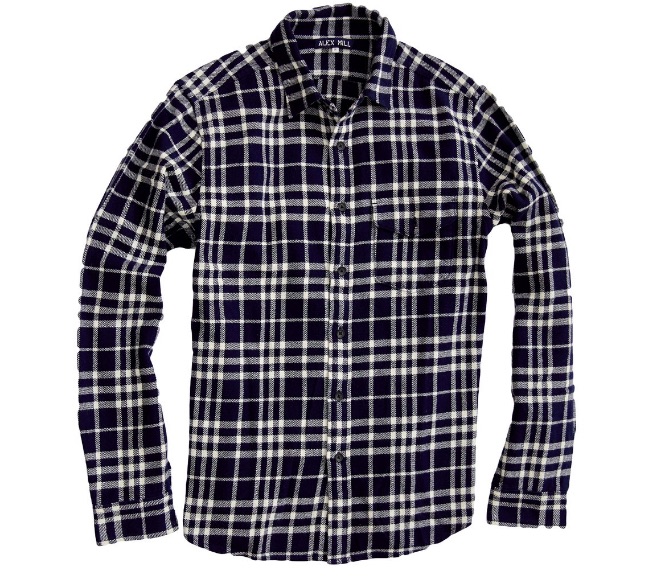 An Indian plaid flannel shirt from the flannel shirt experts over at Alex Mill.
Was: $175. Is: $131, plus free shipping (with code BLACKFRIDAY).
Because you can always use an extra pair of jeans, especially when they're this cool...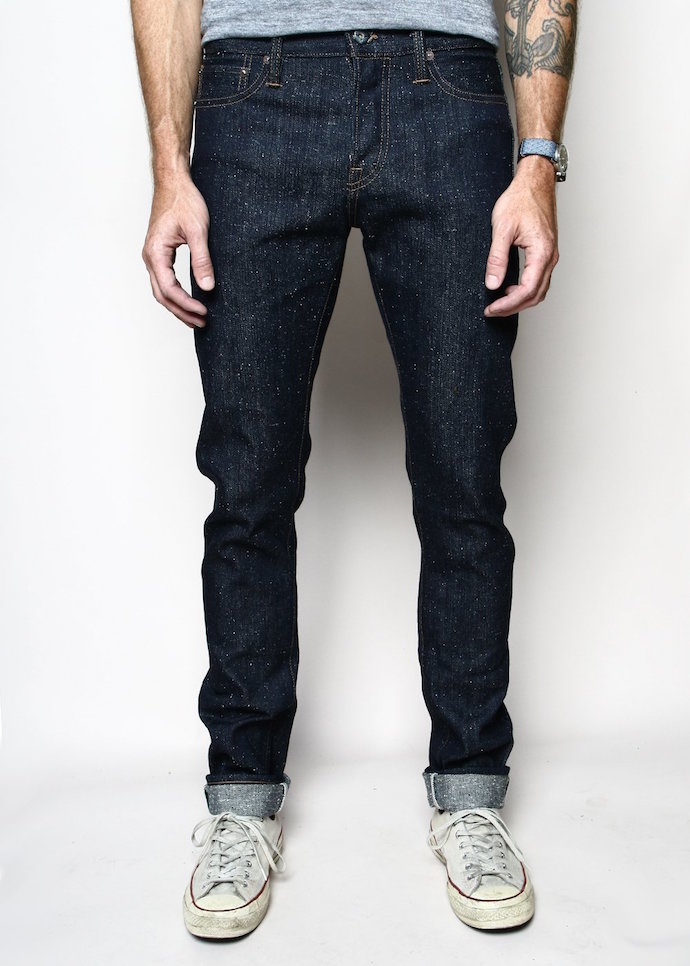 Rogue Territory's left-hand Japanese twill number, made from a cotton and hemp blend, which we're confident will stand out from all your other pairs of jeans.
Was: $275. Is: $137.
In the event you're still looking for a topcoat...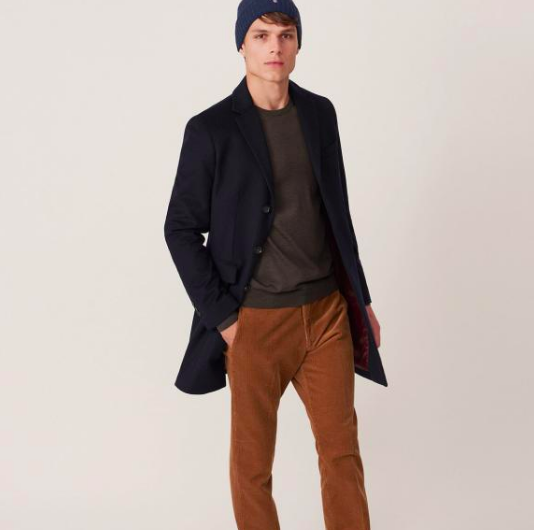 Gant's got a sleek Italian wool and cashmere option for you (for less than normal).
Was: $495. Is: $346, plus free shipping.
For making casual Friday great again...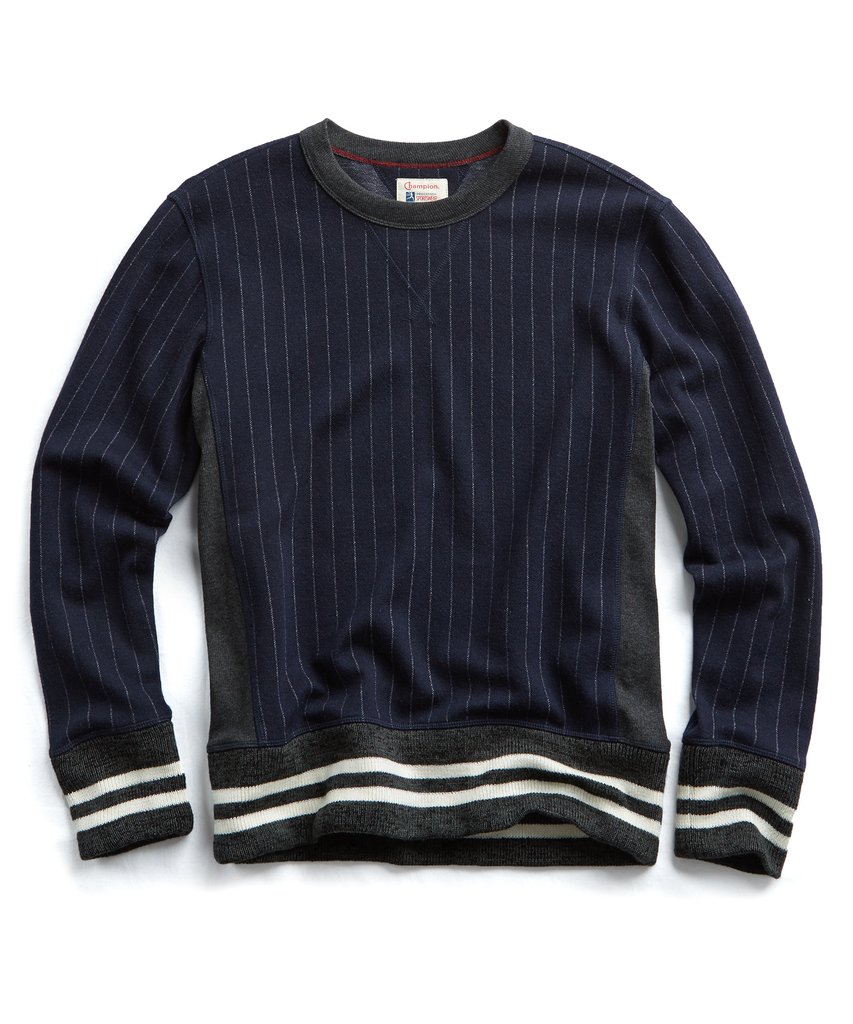 Here's Todd Snyder x Champion's new crewneck sweatshirt, which effortlessly fuses hallmarks of Italian suiting (and the actual fabric of Italian suits) with the athleisure-y aesthetic you've come to know and love.
Was: $168. Is: $126, plus free shipping (with code CYBERMONDAY).
Because your winter wardrobe isn't complete without a turtleneck...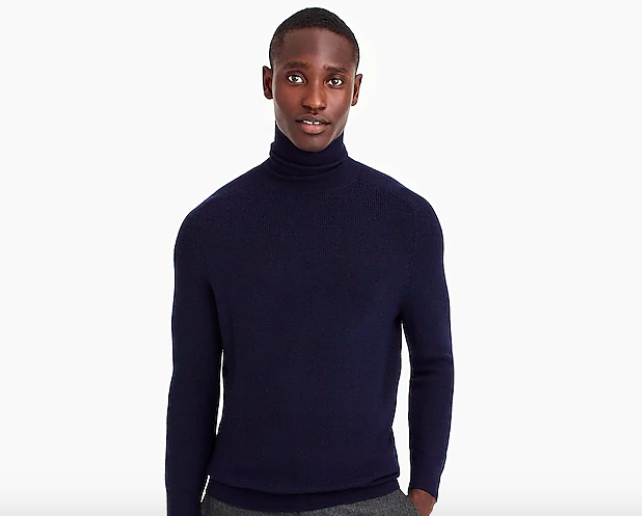 We found a perfectly suitable Merino wool offering from J.Crew.
Was: $110. Is: $41 (with code CYBER).

For post-Thanksgiving waistband-related issues...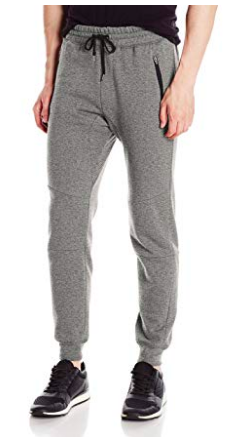 These Brooklyn Athletics fleece joggers should do the trick.
$13-$17 via Amazon.
For holiday season hibernation...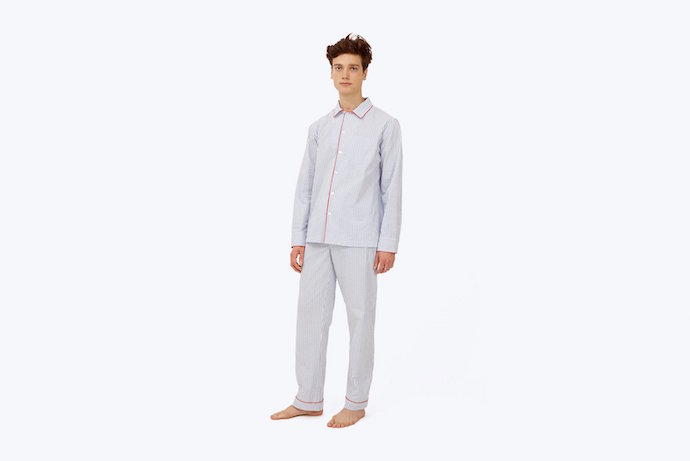 An unnecessarily dapper, yet decidedly comfortable set of seersucker pajamas from Sleepy Jones.
Was: $198. Is: $118, plus free shipping (with code LIGHTSOUT).
For chopping down your Christmas tree...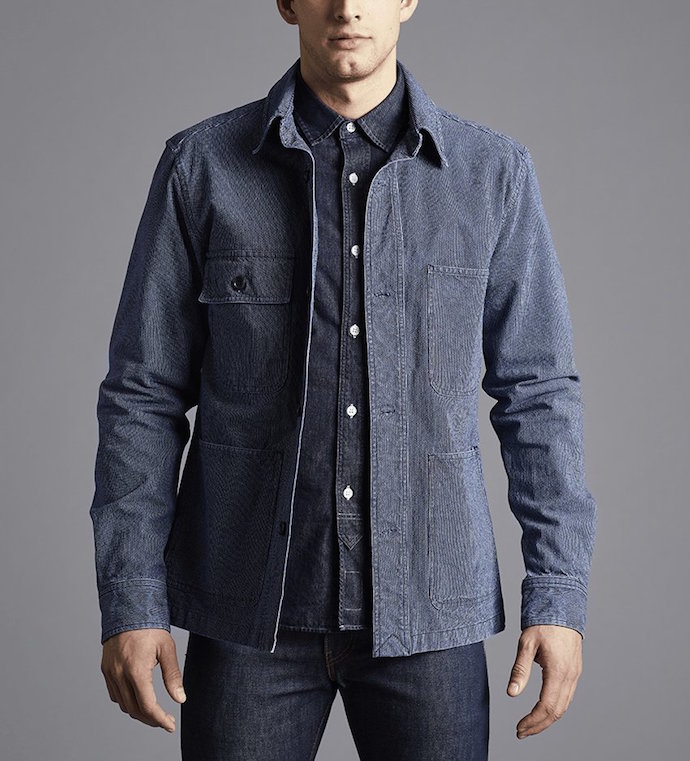 Check out Best Made Co.'s Engineer Striped Chore Jacket, constructed from Japanese indigo-dyed cotton.
Was: $228. Is: $121.
For holiday party peacocking...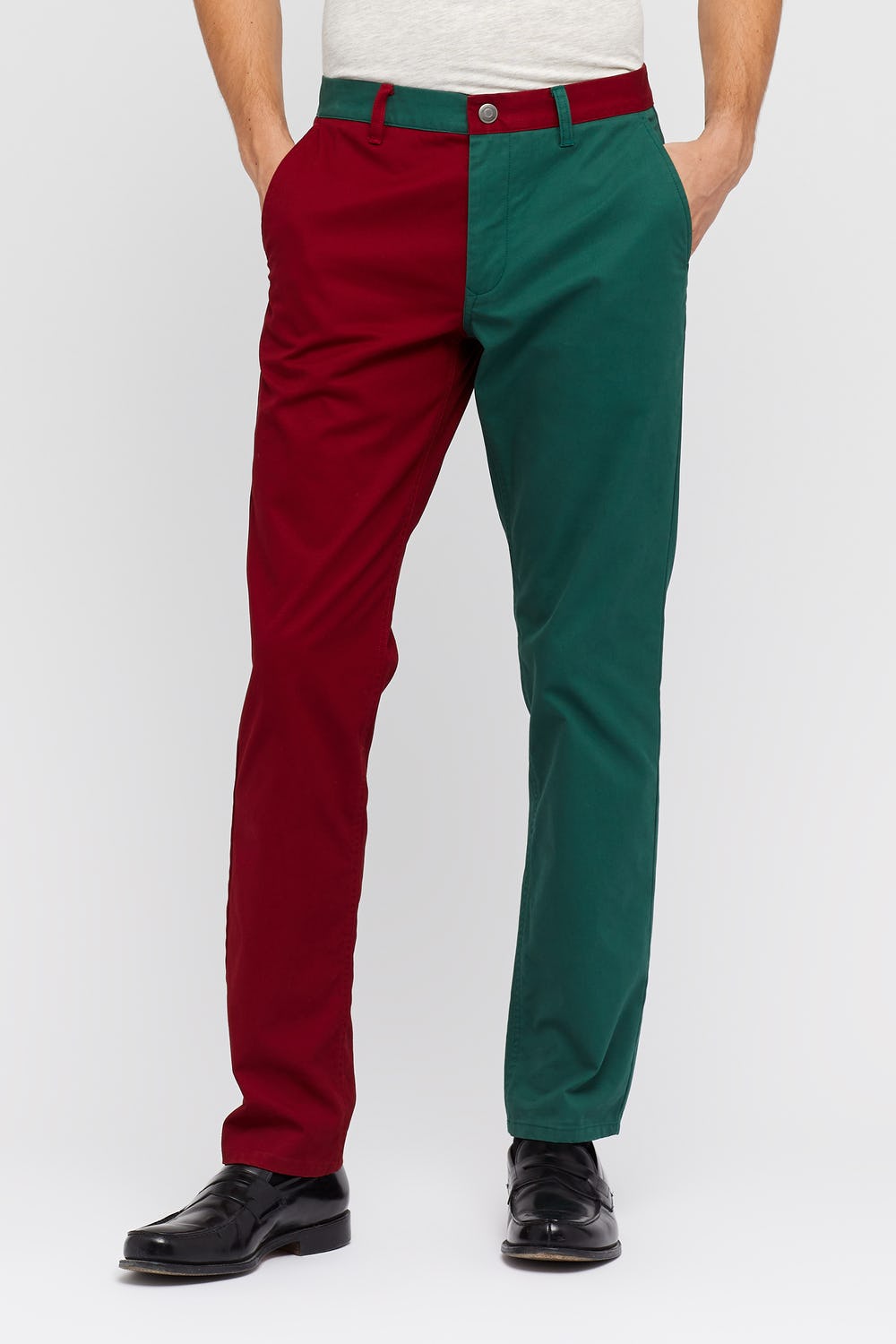 Bonobos has a pair of slim-fitting red-and-green pants, officially known as Panta Claus. Yeah. Wow.
Was: $98. Is: $64