Wasn't it you who was just saying, "Wow, I could really use a quick boys trip to somewhere like, I don't know, Nashville"?
It wasn't? Really? Man, we could've sworn...
Anyway. While we have your attention, we might as well inform you of a place called Bode. It's a well-adorned boutique hotel that's just perfect for those long, much-needed weekend trips for you and your friends, and it opens November 16th in downtown Nashville. You can make a reservation now.
The difference between Bode and, say, pretty much all other hotels, is that it's focused on two to five-bedroom rooms, complete with rustic-chic furnishings (fur pillows, distressed leather and the like), fully-equipped kitchens and the occasional private balcony or backyard, should you want to get outside and play catch. Or get outside and drink alcohol. One of the two...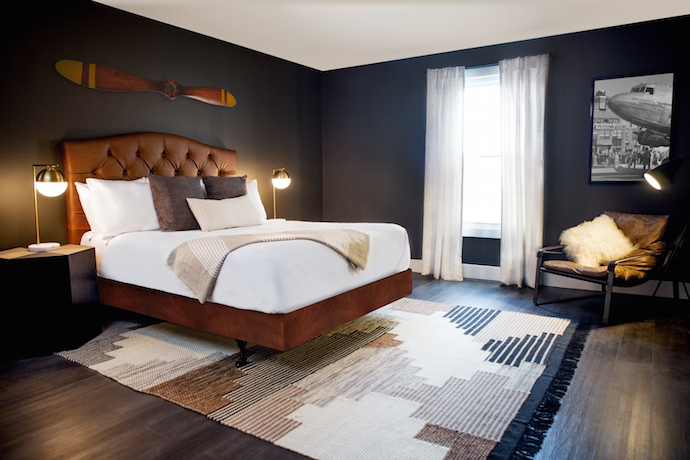 More or less, you're getting your own really nice Airbnb with the conveniences of a hotel—which, in this specific case, includes a smartphone key and a 24/7 concierge service you can contact via text for housekeeping (when you deem necessary) and room service (also when you deem necessary). And when you're not in your room, or dancing along Honky Tonk Highway, or strolling down 5th Avenue of the Arts, or doing anything else Nashville-y, you can chill in the Hub. It's the hotel's half-café, half-bar, where you can find charcuterie platters from Nashville's own Nicky's Coal Fired, slow-cured Benton's Country Ham and beer. No place called "the Hub" would be complete without beer.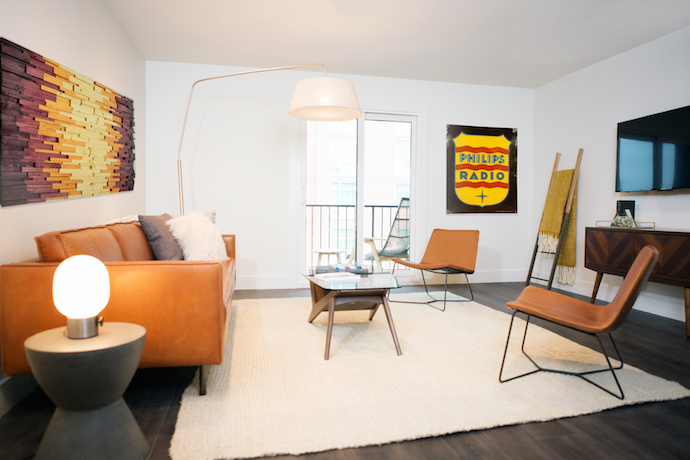 In addition to the Hub, Bode offers several sites at which to pre or post-game your big night out. There's the Stage, where you're liable to find some local crooner doing his or her thing. There are the Porches, which include a smattering of fire pits and views of the Nashville skyline (as well as views of Bode's sort-of-secret courtyard). And then there's Otis. Ah, yes: Otis. He's the hotel's very own 1948 Ford F5 truck—the flatbed of which is outfitted with bucolic hay bales, twinkly lights and blankets—and his raison d'être is to provide a cool spot for you and your friends to gather and drink and quite possibly take Instagrams.
Because, #Otis.