Every so often we come across a new article of clothing and find ourselves saying aloud, to nobody in particular, because we are a written publication that cannot actually speak aloud: "We must have that."
Such was the case with pretty much the entire debut collection of new menswear brand, 18 East. It just launched online this past weekend, and you should really go take a look before everything gets sold out.
The collection is the brainchild of Antonio Ciongoli, the former creative director and founder of Eidos, that exceptionally dapper bastion of modern Italian formalwear. For this collection, he traveled to India and Nepal for several weeks, visiting many workshops and markets in pursuit of unique textiles and fabrics. Thus, the resulting pieces—31, to be exact—incorporate handmade Indian cotton khadi, a type of block printing, using hand-carved rosewood blocks and free-hand painted details, called kalamkari and hand embroidery. They've also created upcycled cashmere sweaters and limited-edition Levi's 501 jeans with patches created from leftover textiles.
In its totality, the capsule is meant as a kind of easy-to-wear, yet distinctly stylish travel wardrobe. Below, we've highlighted some of our favorites...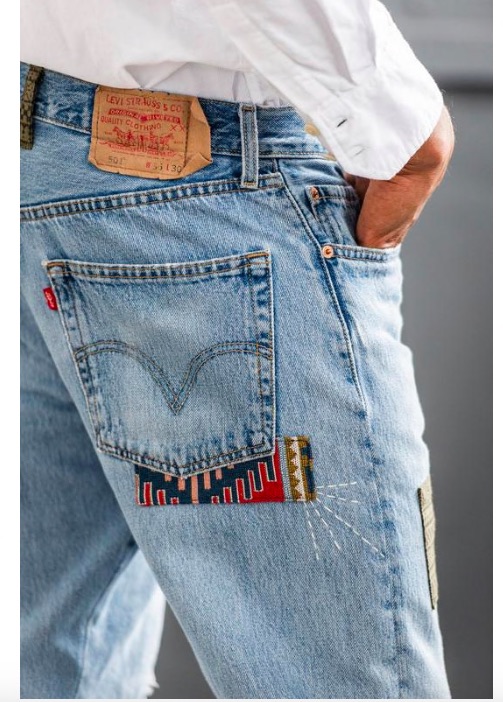 Atelier & Repairs for 18 East Reworked Vintage Levi's 501s, $325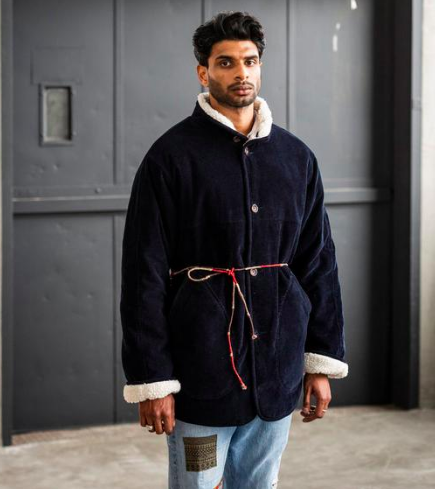 Overlook Belted Corduroy Rancher, $425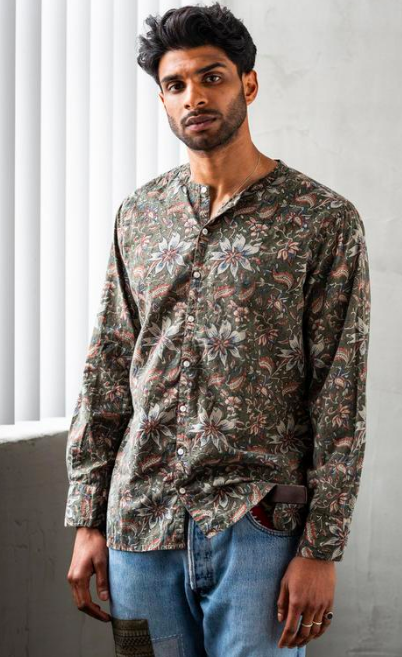 Andrew Band Collar Shirt, O.D. Kalamkari, $95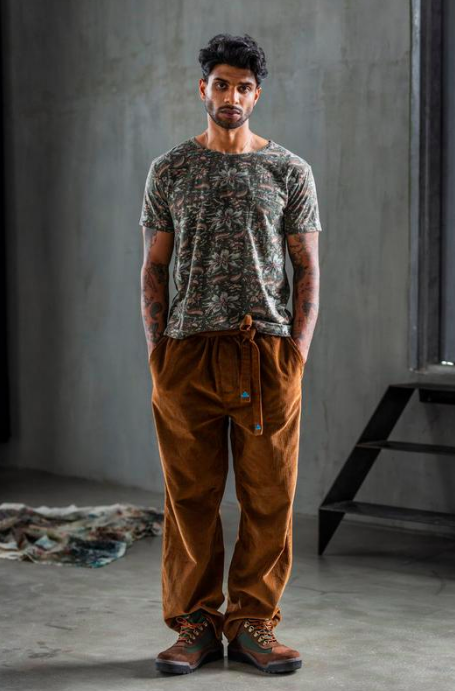 Self-Belted Corduroy Easy Pant, $145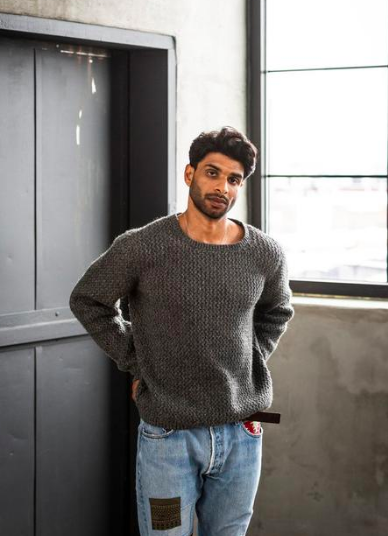 Hima Chainstitch Crewneck, $295