That's it. You're simply too stressed out by this whole "simply being alive in the world today" thing. We're sending you away.
Very, very away.
To Jaffa, in fact, a charming little ancient port city in Israel, where you'll be in the care of Yoko Kitahara. A transplant from Tokyo, the longtime therapist is something of a savant when it comes to literally cleansing your soul. Her new eponymous wellness center (and gallery) is open for business now, and you'll probably feel calmer just looking at it.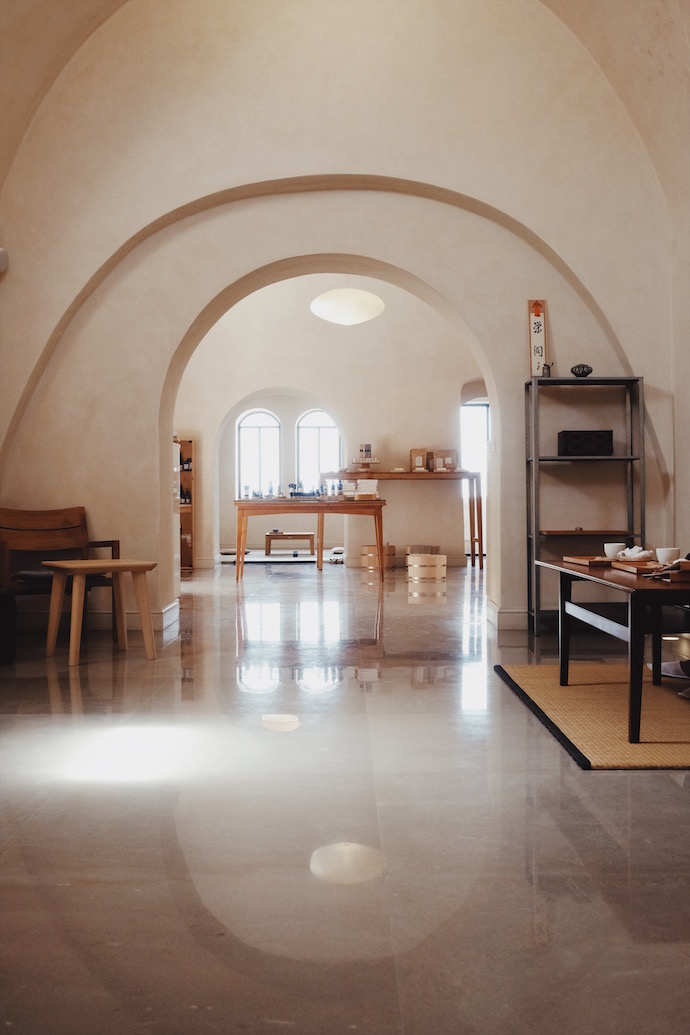 The renovated Ottoman-era home is over 300 years old, and looks out from a relatively secluded perch over the Mediterranean Sea. Upon arrival, you'll take off your shoes, giving yourself over to the pacifying minimalist furnishings and Japanese curved ceilings. "Where am I?" you might think to yourself, as if in a daze, before thinking something else: "Who cares?"
Without getting too in the weeds with wellness-related jargon that probably doesn't mean much to you (or us), we'll just sum up Kitahara's treatments as a unique hybrid of Japanese techniques and more western treatments you won't find elsewhere; a concentration on pressure points around the body and "stimulating energy lines" as well as deep tissue and direct muscle work. The physical therapy is also performed concurrently with aromatherapy, which involves various blends of essential oils concocted for optimal zen-ness.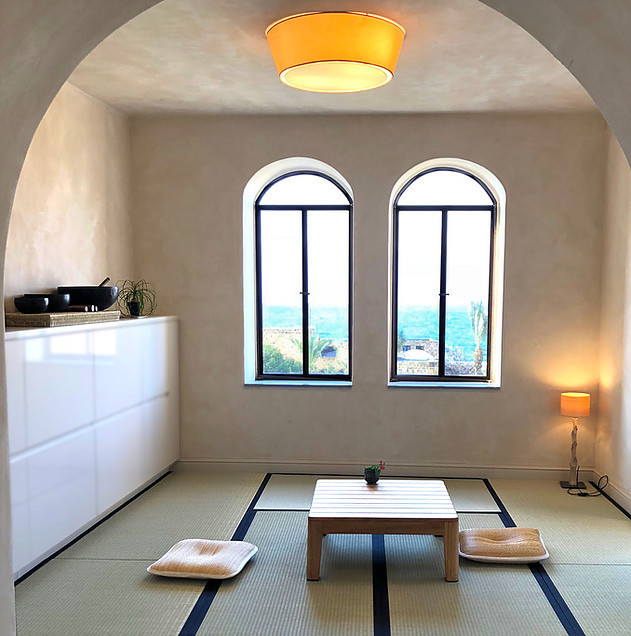 Critically, Kitahara's treatments go at a different pace and rhythm than most, sometimes lasting up to 105 minutes (versus the standard 70 or 95). In addition, you'll also have the option to get a 120 minute facial, complete with a Japanese wooden footbath, natural skin products from a leading German brand, fragrant compresses and lymph stimulation. Because you wouldn't dare get a facial without lymph stimulation.
After it's all over, you may want to hang around and enjoy some Japanese tea and snacks. Then, body and soul a-cleansed, you'll step back out into the world, perhaps in time to catch the sun setting over the sea.
You're in Jaffa, remember?