In 1910, this place was designed as the head office for a Swedish banking company, blending art deco opulence with the severity becoming a serious financial institution.
In 2018, this place has been reconceived as a luxurious hotel, complete with a two-tiered rooftop bar, stunning penthouse suites and a tartar trolley.
In summation: 2018 "this place" > 1910 "this place."
This place being the Bank Hotel, a sophisticated new 115-room outfit on Nybroviken Quay, in the beating heart of Stockholm's entertainment district. It opens August 22nd, so please, reserve away.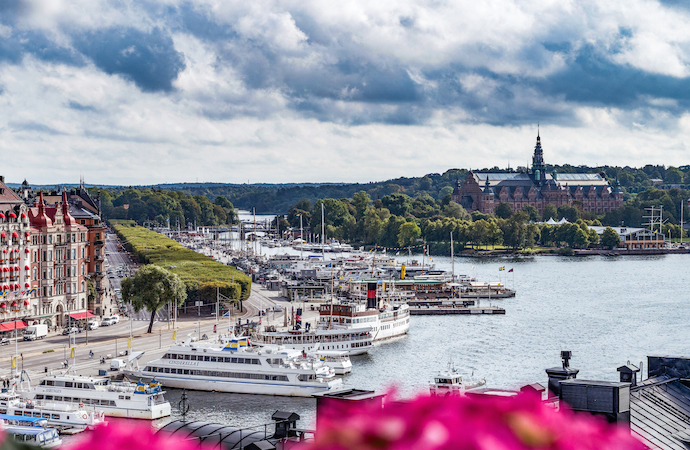 Fortunately, the hotel has maintained the most attractive aspects of its original occupant, and done away with the rest. You'll see, for example, the same old massive bronze double doors leading into the lobby with checkered floors, as well as the atrium-style glass ceiling above Bonnie's, their signature restaurant. What you won't see are people milling around discussing the minutiae of their fiduciary obligations in frantic Swedish. No, that just wouldn't do.
As for where you'll actually be sleeping, well, you have some options. The best being one of their two penthouse suites, with simply breathtaking vistas across the bay and towards the island of Djurgården (pronounced: ...we're not quite sure). Or the Extreme Terrace Suite, which features two bedrooms, butler service, in-room spa treatments and an in-room dining experience with a private chef. Evidently, they call it "extreme" for a reason.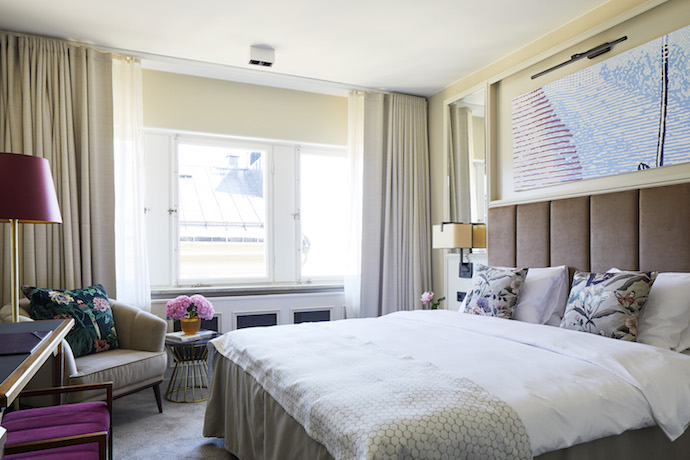 Not that you'll be spending much time in your room, anyway. When you're not out tourist-ing around Stockholm, shopping and eating and drinking and dancing(?), you'll have several bars and lounges at your disposal, including a double rooftop terrace with an Asian-inspired menu, a semi-private dining room known as the Chambre Separé, accessible by a discreet door and winding staircase, the Papillon Bar, which has the cozy feel of a personal office, and Bonnie's. It's the hotel's primary restaurant and bar, where they'll make you three types of tartar tableside, via trolley, and a meringue swiss served in a chocolate piggy bank.
Ta-da: we've come full circle.