"The champ is here." —You, in due time, walking into a prestigious job interview in your new Fight Night stadium jacket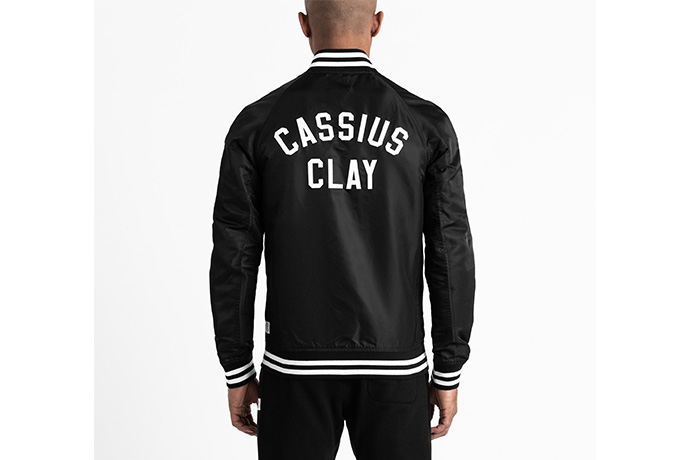 "Even if you dream of beating me you'd better wake up and apologize." —Also you, abolishing your kid in a game of driveway hoops in your new Fight Night sweatpants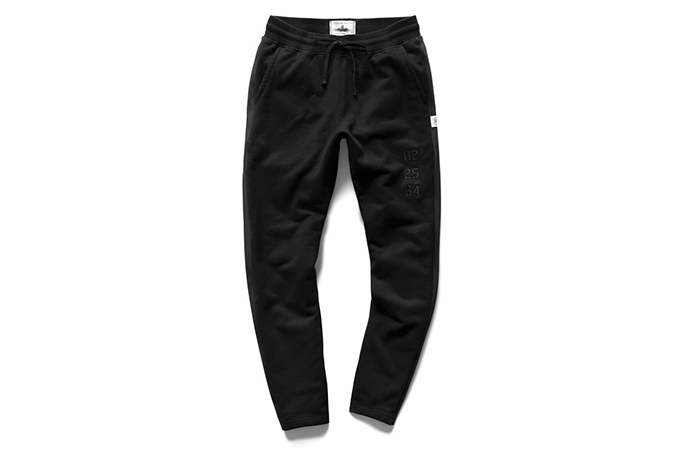 "Impossible is just a big word thrown around by small men who find it easier to live in the world they've been given than to explore the power they have to change it. Impossible is not a fact. It's an opinion. Impossible is not a declaration. It's a dare. Impossible is potential. Impossible is temporary. Impossible is nothing." —You, again, taking out the trash for the first time this year in your new Fight Night hooded robe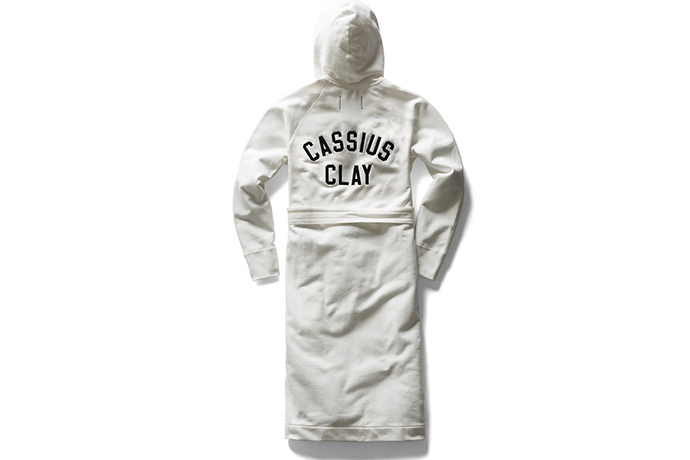 You can, and should, thank the legend of Muhammad Ali for the timely quotes. The stylish, minimal athleisure comes as a result of Reigning Champ's new Fight Night collaboration with the Ali estate—a collection celebrating strength of character, a boxing legend's journey from underdog to champion and you looking like you could star in Creed III.
Each piece pays homage to Ali's historic title bout over Sonny Liston in February of 1964—back when he was known as Cassius Clay—featuring distinct design details sourced from a library of press images surrounding the fight.
The sweats: a nod to Ali's training at 5th St. Gym in Miami Beach.
The graphics: a reference to the date of the fight, and its billing as a matchup of "Speed vs. Power."
You get it.
Now go get yourself a new bathrobe.