Americana was born on US soil, but it was perfected in Japan.
You could pretty much start that sentence with any cultural phenomenon worth studying—whiskey, puppetry, closet organization—and it would still end the same way.
And the latest proof of that has arrived in the form of the Levi's Made & Crafted x POGGYTHEMAN capsule collection that just dropped, just in time for any late-summer-to-early-fall street style flexing you might have planned. Possibly on a ranch.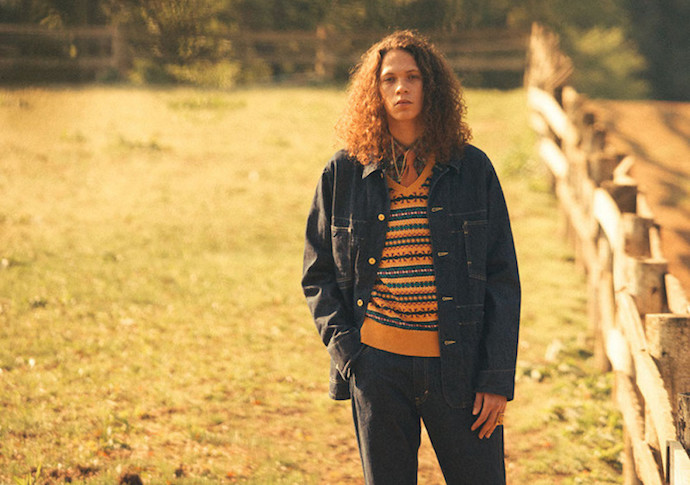 As far as mononym superstars go, soccer has Pelé. Music has Beyoncé. And street style has Poggé. (It's actually Poggy, but the temptation to continue the accent aigu chain was too strong to deny.)
Hawk-eyed sartorialists and hypebeasts will recognize the street style mainstay instantly. He's been the mastering the high-low fashion idyll for decades now as he rose through Japan's style ranks from streetwear icon all the way up to creative director of UNITEDARROWS, a venerable menswear chain dotting the Japanese archipelago.
And now he's lending his touch to Levi's Made & Crafted, by culling through the archives of one of Americana's forefathers to bring some new life to old mainstays. Most notably the classic chore coat in a full-of-life canary yellow, brightened up fair isle sweater with more yellow accents and denim. Plenty of denim of course.
Oh, and the overalls, can't forget the overalls.