Think cold thoughts...
Think cold thoughts...
Think cold thoughts...
That's you, wallowing in this heavy summer heat, trying to muster up the mental strength to stay cool. And this is us, right now, helping you succeed with that noble endeavor.
By introducing Caldera House, a handsomely outfitted eight-suite ski chalet Jackson Hole, where you can do things like backcountry heli-skiing before eating things like locally-raised pork belly with Italian hush puppies before really not doing anything at all in the hot tub on your private, snow-dappled patio. It's taking reservations now via email, but spaces are naturally very limited.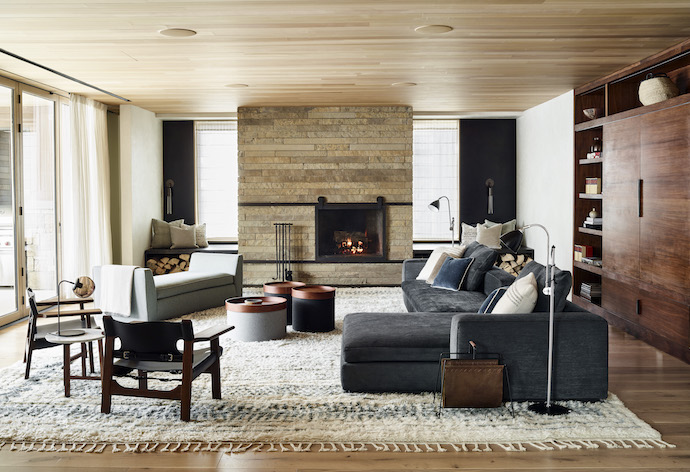 Now, yes, this place is open for the summer. And, sure, it would definitely be worth the trip. Just because it's July doesn't mean the LA-meets-Wyoming-style four or two-bedroom suites, adorned with custom oak millwork, floor-to-ceiling windows and outdoor balconies, do not exist. Nor does it mean you can't enjoy the fare from a refurbished Jackson Hole institution, Old Yellowstone Garage, which has found a second life at Caldera with prosciutto-and-mortadella-meatball pizzas, fried green tomatoes BLTs and spaghetti carbonara fritters. Other things you'd find, regardless of the season: signature massages with a mineral rich Dead Sea salt scrub; cocktails on a third-floor lounge with a heated patio; and momentary bliss. Presumably...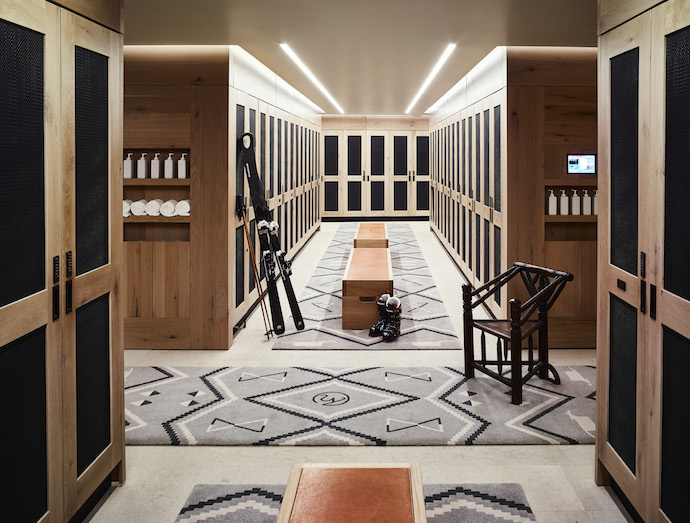 But re: winter. That's when the Caldera really kicks into gear, because that's when you'll take advantage of the slope-facing café, the in-house ski shop (dubbed The Mudroom) and, you know, actually skiing. The resort also offers a range of activities and experiences, from the aforementioned backcountry heli-skiing, to dogsledding and snowmobiling (although, not at the same time).
Plus: little did you know, because we didn't tell you yet, but Caldera also serves as a members-only alpine club. So even if you're not staying there—or if you are—you'd still get ski-in/ski-out privileges, as well as access to the resort's dining spaces, a private lounge with mountain vistas, The Mudroom for all your gear-related needs and the largest ski lockers in the country.
Which have to count for something, right?