What? Here you thought we were going to only have one stoner holiday in this country? Not so fast.
Today, July 10th, is known as "710 Day" and it is essentially 420 for people who love THC concentrates and more specifically, THC distillate, that highly concentrated fluid gold (sometimes known as hash oil) you see a lot of people vaping from in small pens and other slim devices these days. You can thank a very stoned mind and "BOOBS" for that, since 710 spells "OIL" upside down on a calculator, hence the name.
A stretch? Maybe. But it's a thing you'll probably be hearing about. And getting high this way is regularly cited as the healthiest method for your respiratory system, given the lack of combustion and surplus chemical compounds.
Considering about a billion different brands are out there slinging these things, we decided to wade through the sticky, icky weeds to pinpoint some of the best tasting, cleanest, strongest or straight up kookiest THC-oil delivery systems.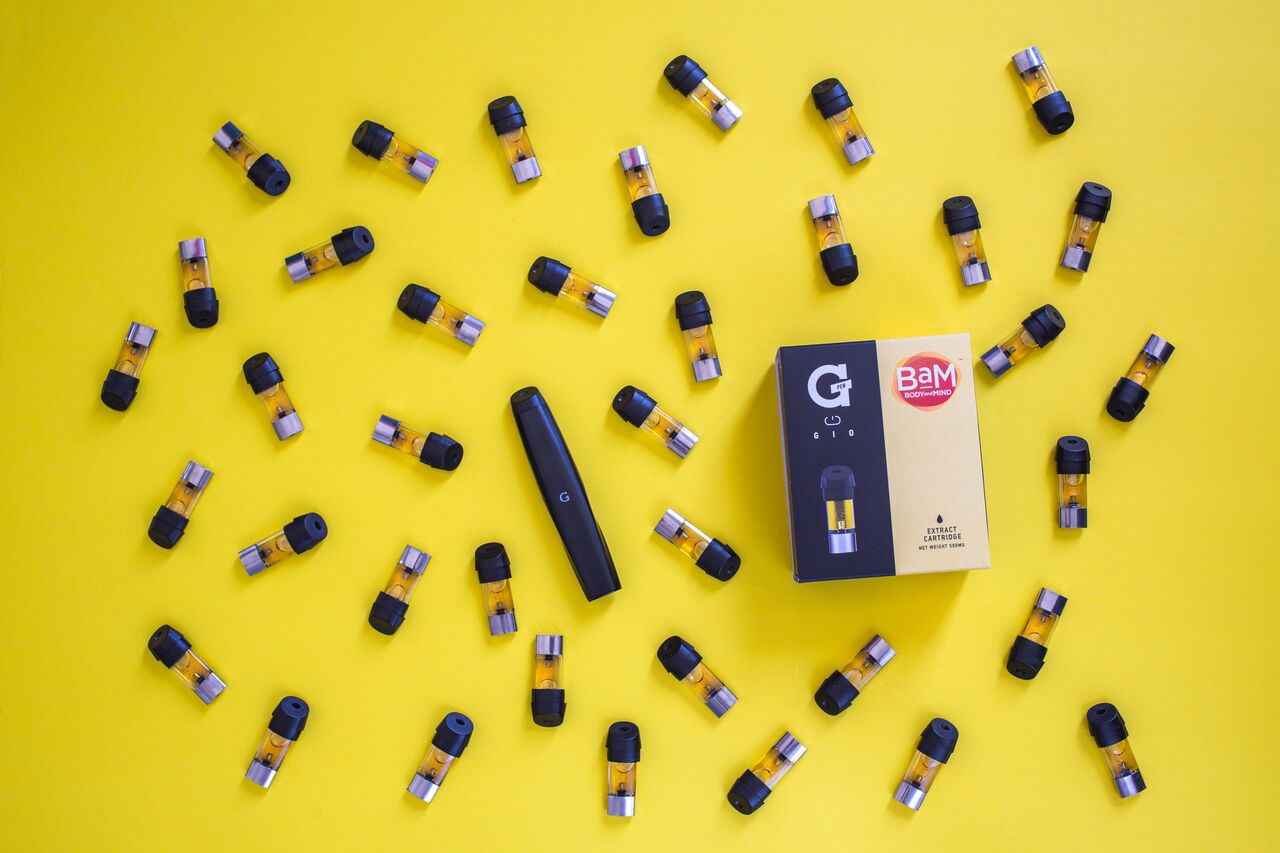 G Pen Gio: A standard bearer and boundary-pusher for oil lovers, the new G Pen Gio was designed from scratch by oil vapers for oil vapers, turning major league bakers like Wiz Khalifa into an instant fan. The compatible, phramecutical-grade Herbology cartridges of include a line made with CO2-extracted, strain-specific terpenes, giving you the real taste of a Super Jack or Purple Grapefruit in a discrete, smooth draw. From today through July 17th, the pens are being given away free online and in dispensaries with the purchase of a cartridge.
Island Pax Pods: Think of cartridge-based vaporizers a little like you do the K-Cup. Island's solvent-free, strain-specific Pax pods (made to specifically fit the Pax vaporizer) curate the output of organic farmers in each pure, pesticide-free distillate.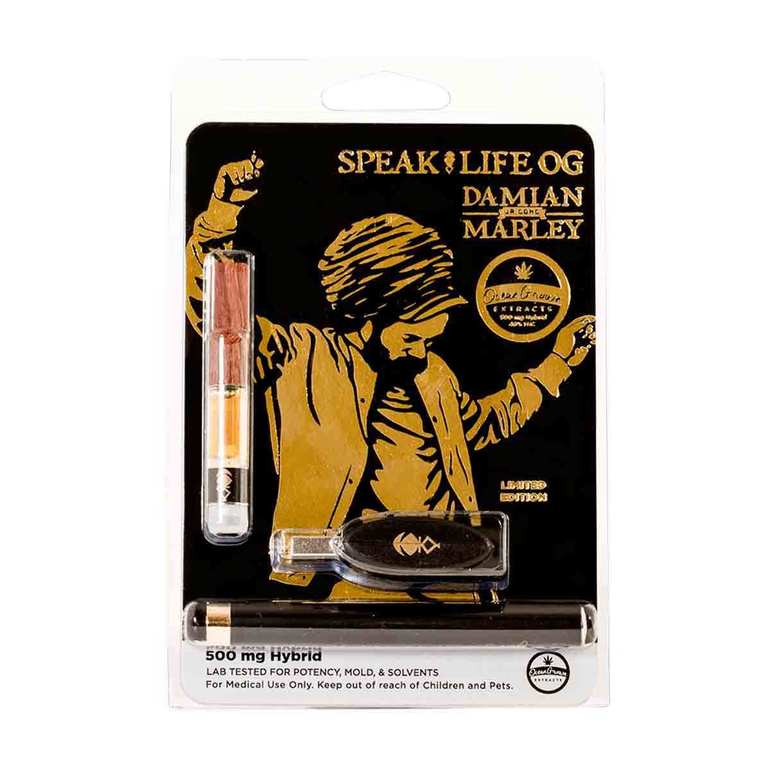 Marley Speaklife: Damian Marley. We imagine that's a man that knows something about cannabis. Sure enough, he too has a pen, topped with a Brazilian wood mouthpiece and filled with the dancehall don's favorite strain, the OG-ish Speaklife.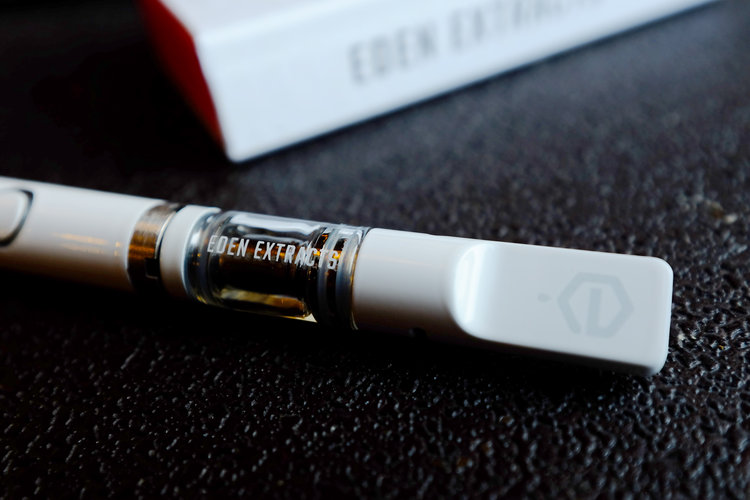 Eden Extracts Diamond Line: Eden Extracts are clear, not gold, evidence of the lengthy distillation process that removes all traces of plant matter, resulting in a high-potency concentration of pure cannabinoids that are then steeped in terpenes (the compounds that give fruits, herbs and other organic matter their specific flavors). Its limited-edition Forbidden Fruit collaboration with Pharaoh Farms is highly sought after, its battery carefully calibrated.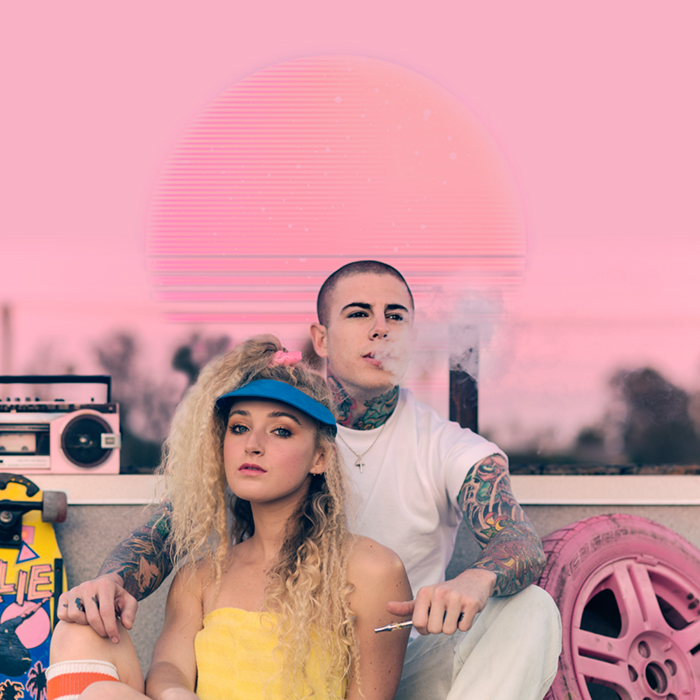 Rad Extracts: A 1980's-inspired line of slim, disposable all-Sativa pens based on a ceramic coil for smoother draws, Rad Extracts just hit the market in flavors like Neon Dream and Super Crack. It's 100% guaranteed to make that Wang Chung show more memorable.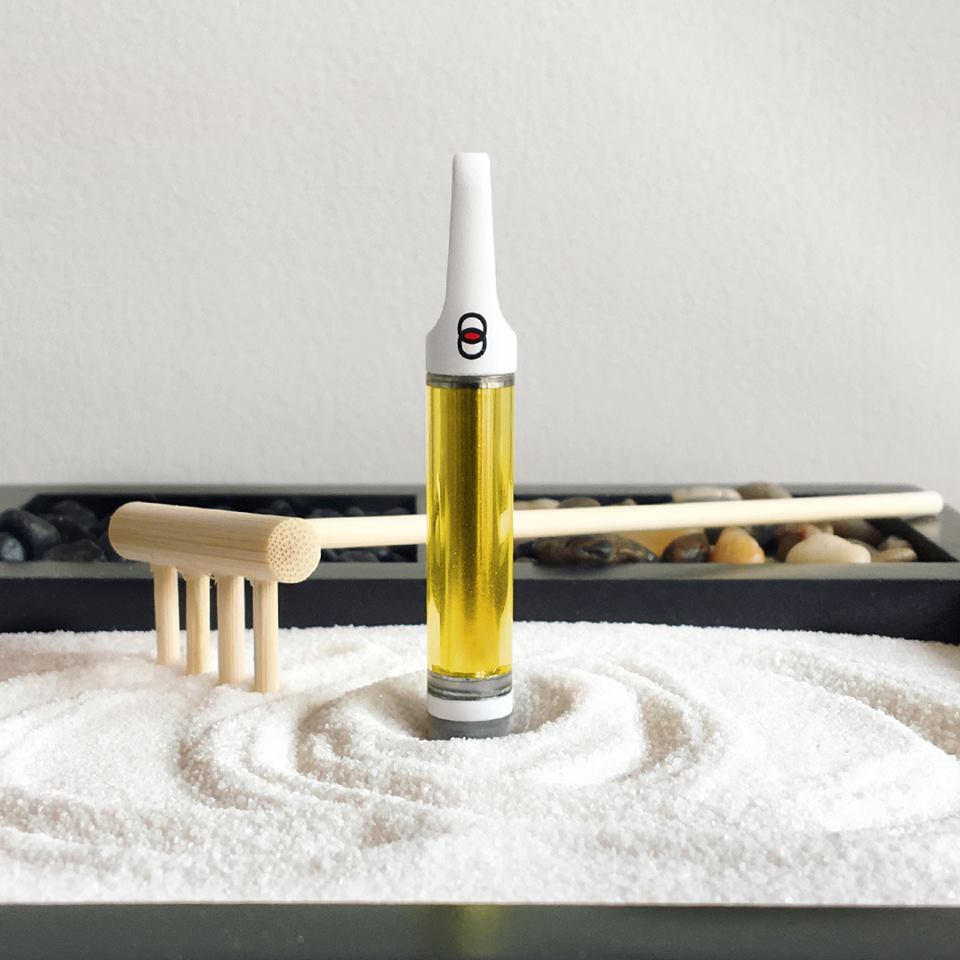 Bloom: Coming in a metal case that looks like a haute accessory, Bloom's slim vape is super discrete and functions smoothly, without even the press of a button. Strain specific products like Maui Wowie, Pineapple Express and Skywalker make them a popular choice around L.A.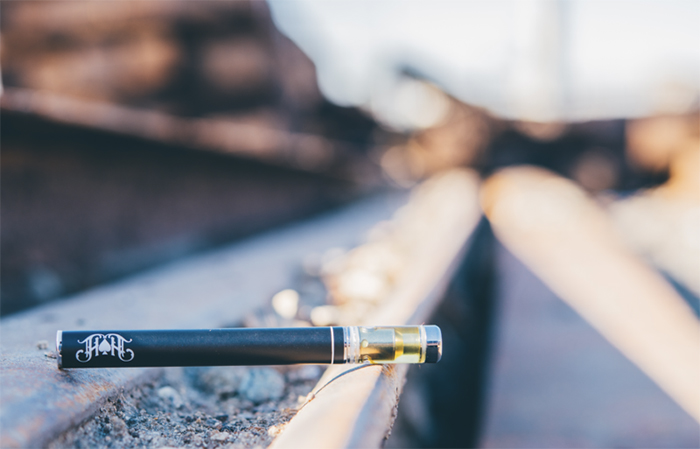 Heavy Hitters: These guys may have been the first to put cold-filtered THC oil into a vape cartridge and are still one of the most reliable for a clean-tasting, safe and seriously strong distillate to puff.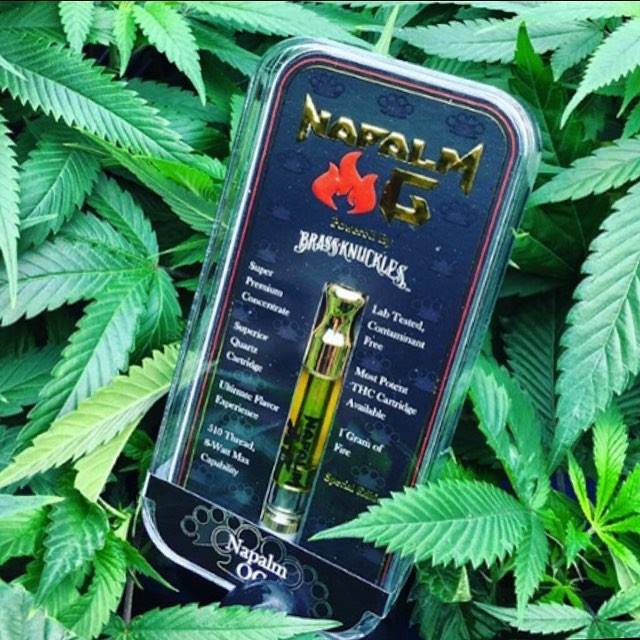 Brass Knuckles OG: Another originator and standard-bearer of the pen and cartridge game, the name is aggressive and thankfully, so is the high from the top-shelf, typically OG Kush-based offerings.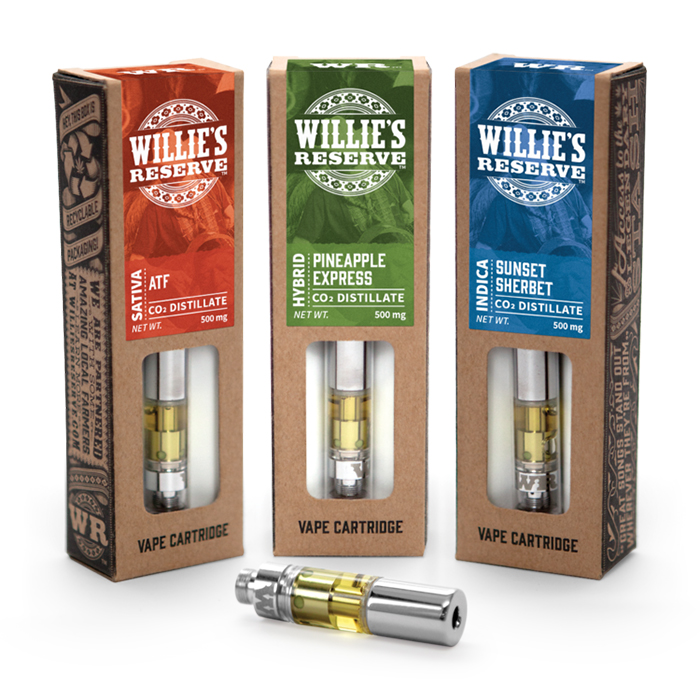 Willie's Reserve: Yep, even Willie Nelson is on the scene with cartridges boasting "no fillers, no cutting agents or any other flavorings." They even come in Willie's favorite flavors, including Alaskan Thunder Fuck.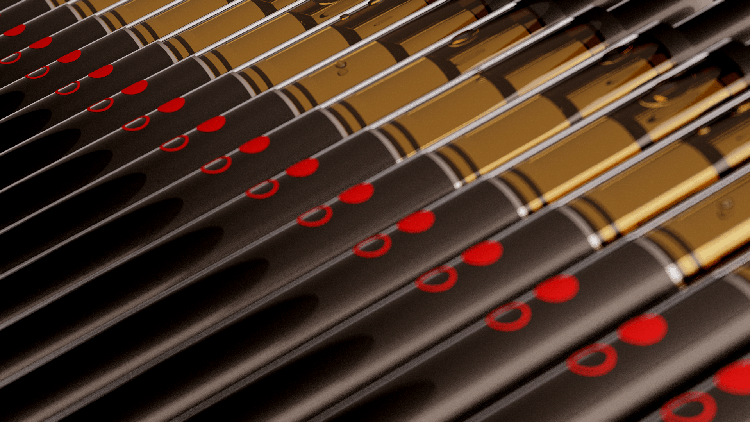 Ionic: An attractive vape popular in Washington, Ionic focuses on potency and purity.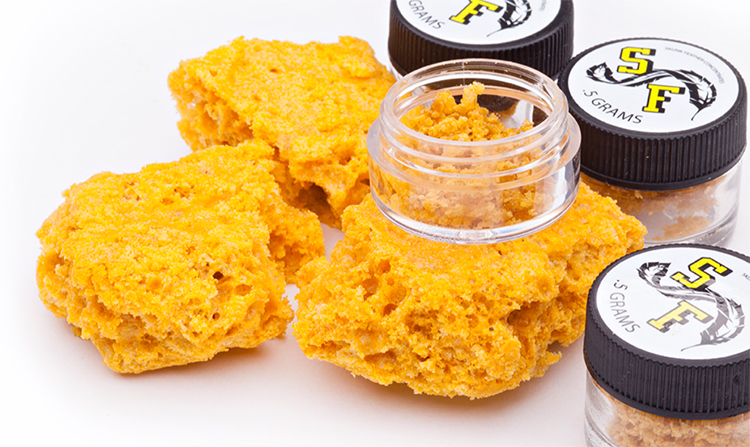 Skunk Feather: Today is not technically all about THC that comes in liquid form. It is also for concentrate aficionados who love hash and dabbing. With that in mind, we present the highly potent, damn well-named and beautiful enough to eat for dessert products coming from Skunk Feather. Just in case you're not high enough by the time you get to the end of this thing.