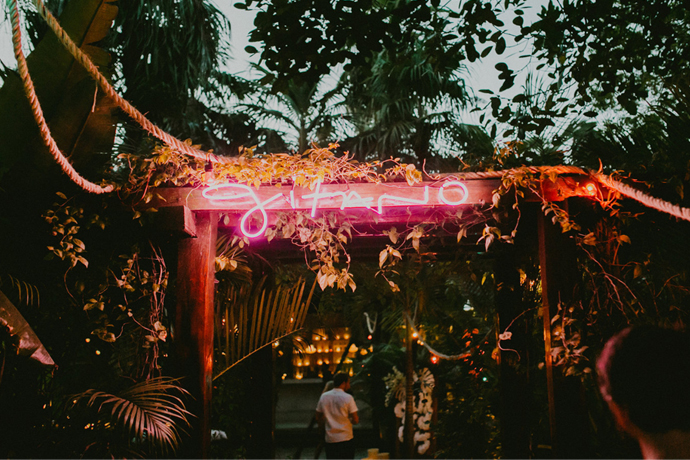 Straight from Tulum, here's Gitano: a 24,000-square-foot seasonal spot packed with jungle plants, wooden furniture and lounge-y seating meant to mimic the original Mexico outpost, pictured above.
It's open now on Varick and Canal... and even though it's an expansive indoor-outdoor space, you'll need some luck to get in. On recent nights, lines stretched around the block—D-list celebrity after random downtown socialite waiting for their chance to order ceviche verde with lychee and snap a photo of a mezcal cocktail under the outdoor bar's disco ball.
Worth it? Honestly... maybe, yeah.
Now open, Gitano, 76 Varick St (at Canal)