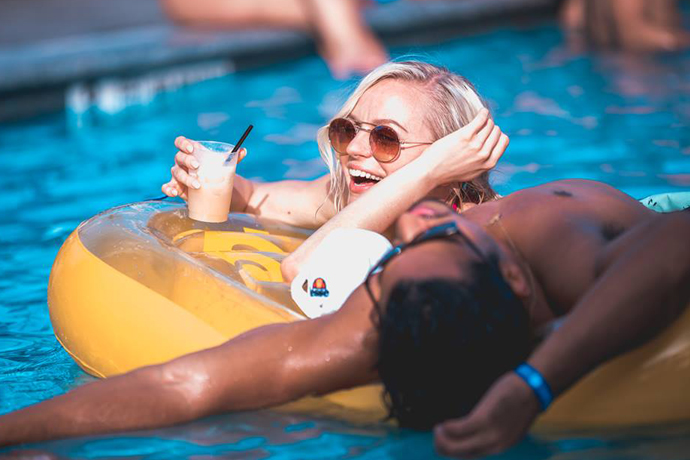 It's looking like a long, sunny, glorious weekend. The very best sort of weekend. And we've got your first stop for good music, better vibes and killer sunset views right here...
Friday afternoon, make your way up to the rooftop of Long Island City's Revel Hotel for a one-off event with a two-hour live set by DoubtingThomas, who rarely plays in New York, plus support by OZ and Christian Voldstad. They'll be providing the jazzy daytime electronic vibes as you enjoy the pool, skyline views and frozen cocktails.
Some tunes from one of DoubtingThomas's sets at Club Der Visionaere in Berlin right here, and your tickets for way less than they should be, below...
Jun 29, 4pm—9pm, $10, Profundo Day Club at Ravel Hotel, 8-08 Queens Plaza South (at Vernon Blvd), tickets here