The surprise album drop has become an art form unto itself.
One that Beyonce and Jay-Z have perfected over the years—culminating in Saturday night's mid-concert revelation in London: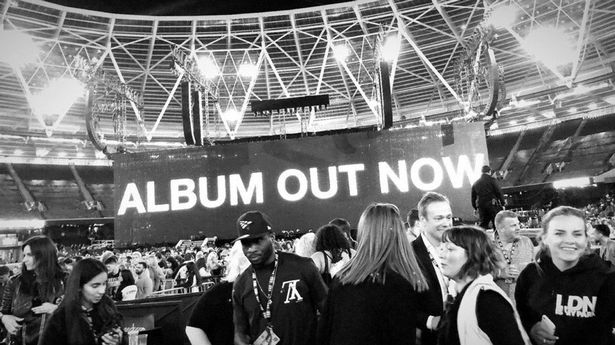 A flurry of tweets, posts and 'grams ensued as the news spread across the globe. The timeline, as they say, was very lit.
And just 48 hours later a similar pattern of social media blitz went down in basketball's version of the Beyhive: NBA Twitter.
At the center of it all, once again, was Jay-Z. This time his co-conspirator was Puma. And in a series of revelations that began with Jay-Z being named "President of Puma Basketball," to the retraction by Puma, restating his role as "Creative Director," followed by the announcement that they'd signed Walt "Clyde" Frazier to a lifetime endorsement deal—the sort of thing that hadn't been considered when Puma created the player endorsement concept with the Puma "Clyde" in 1973 but has become commonplace with the LeBrons of the world—and the announcement that they'd signed three top NBA Draft prospects, Puma had become a full-fledged basketball brand overnight.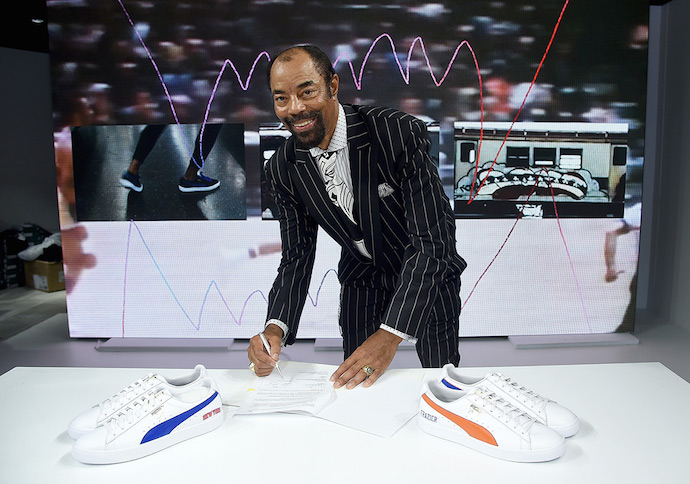 Puma had all but abandoned any semblance of basketball operations for 20 years—the last NBA endorsement deal they inked was in 1998 with Vince Carter—and had doubled-down on their lifestyle footwear/doing whatever Rihanna said was cool. (Which, okay, not a terrible business plan.)
Seemingly overnight, Puma Hoops materialized out of thin air as a viable basketball force. The whole thing felt very surprise-album-drop-esque. Especially because Jay-Z was involved. Not to mention Puma also announced a one-day-only pop-up shop in an out-of-the-way part of town that's selling exclusive merch, including a limited edition 73-pair run of Puma "Clyde" sneakers you can only find there.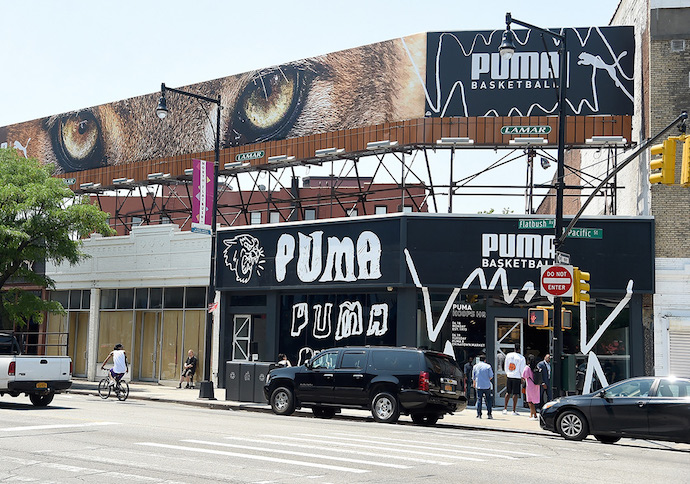 Nothing says "surprise album drop" more than an edgy one-day-only pop-up shop.