July: it summons thoughts of quaint sidewalk cafés, sun-drenched white beaches, lavish bodies of water and fruit-festooned libations sipped from swanky hotel balconies. All of which, however, tend to come with a costly price tag.
Though not always. There are some travel destinations you could visit in July that won't wipe your bank account clean—or throw you into a throng of selfie stick-toting tourists. These six places to travel in July vaunt pleasant temperatures, relatively low-cost accommodation options and stunning scenery to boot.
Also: fruit-festooned libations.
Probably.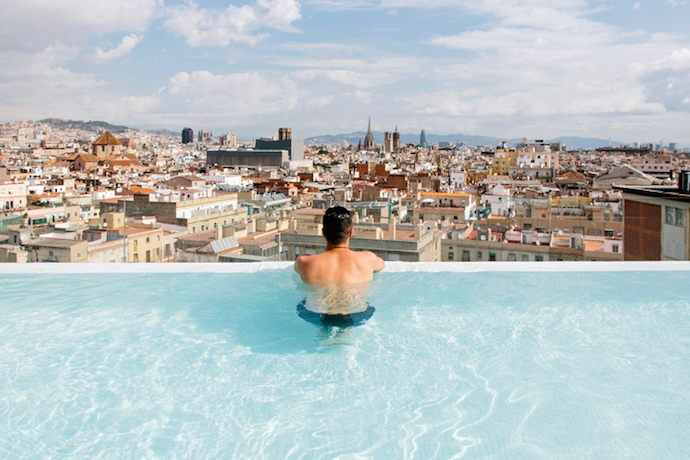 Where: Barcelona, Spain
Why: It's hot, but not too hot.
What: Spain, a southernmost, mostly Castiliano-speaking country, lures travelers all year long, and for good reason. Its dynamic cities erupt with inimitable culture, gothic architecture and intoxicating flavors in foods. But Barcelona beckons in July because it's marginally better than landlocked Madrid, which can get super hot in the summers. Barcelona sits somewhere in the 80s, but because it's a coastal city, it feels much cooler. It's second in size only to Madrid, which means that the cosmopolitan city has a lot to do, too. It boasts an unrivaled art scene and is peppered with pulsating nightlife districts; plus, due to tourism, Barcelona is a churning melting pot of people and cultures so people-watching in parks—littered with the trippy, modernist works of Antoni Gaudí—is entertainment in and of itself. Oh, and there's the beach. There's always the beach.
The One Thing to Do in July: The Festival de Pedralbes is an open-air music festival held in the gardens of the Palau Reial in the uptown area of Barcelona, and there's something for everyone.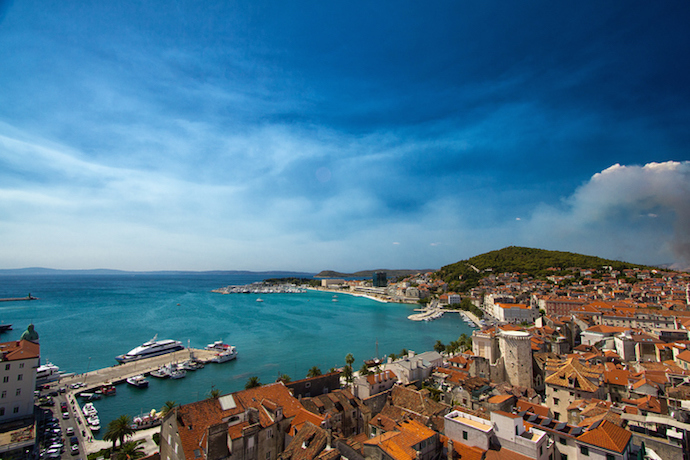 Where: Split, Croatia
Why: It's cheaper than you'd think.
What: Croatia turns off a lot of budget travelers because it's touted as a honeymoon destination reserved for the rich—it's known for Yacht Week, after all. In reality, it's a much cheaper alternative to Dubrovnik and, because it's on Croatia's Dalmatian Coast, it has nearby islands and plenty of beaches with numerous shops, bars, cafés and hotels. While those may be crowded, given July is part of their high season, they'll be less expensive than those in neighboring cities. And renting a car is also affordable in Croatia, which means you can always escape the city and head out to some lesser-known (and less expensive) coastal towns.
The One Thing to Do in July: In July, the Split Summer Festival kicks off with a premiere of opera by Giuseppe Verdi "Aida," performed by Opera of the Croatian National Theater.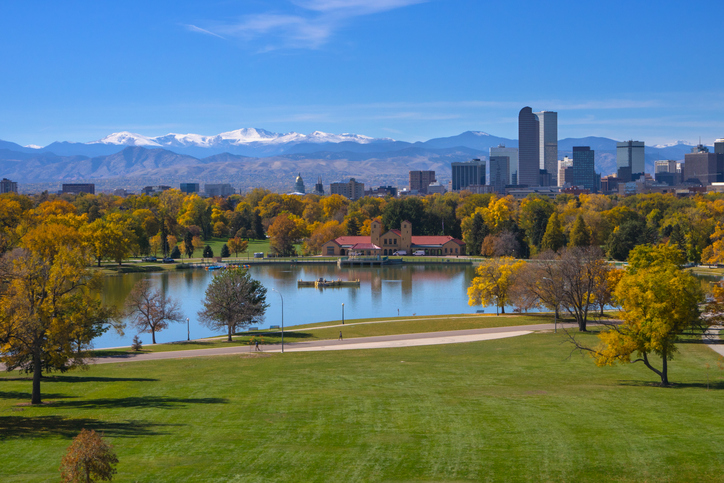 Where: Denver, Colorado
Why: It's still an adventure haven, even in the summer.
What: Most adventure aficionados think to travel to Colorado in the winter for its many ski resorts nearby, from Breckenridge to Aspen. But Denver is an adventure hub all year round. Visitors can hike, bike and explore the music and brewery scene in the summer—and there are plenty of wallet-friendly experiences like free Coors Brewery tours, jazz concerts and individual treks. Plus, legal weed. There's the whole legal weed thing.
The One Thing to Do in July: The Colorado Music Festival takes place in July and is the only all-professional classical music festival along Colorado's Front Range. Performers take the stage at Boulder's historic Chautauqua Auditorium, and they serenade the Colorado crowds with six weeks worth of music.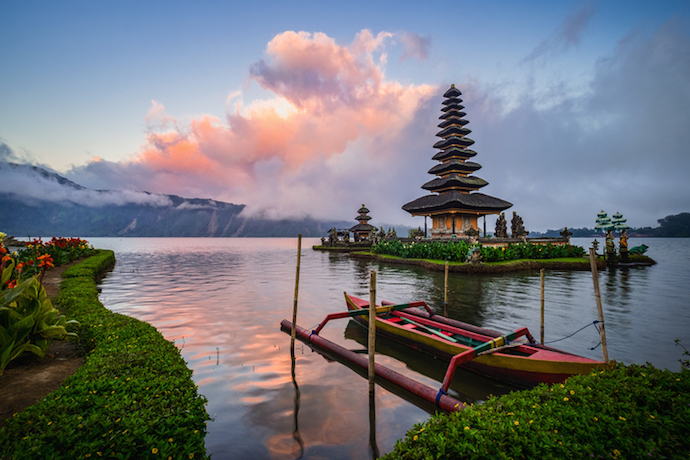 Where: Bali, Indonesia
Why: Unlike the rest of southeast Asia, July is the coolest, driest month in Bali.
What: Most of southeast Asia gets uncomfortably hot in July, but, for Bali, July means the coolest temperatures of the year. Because it's slightly below the equator, Bali cools off and dries out, which means there's really no rain either. Accommodation prices start to rise in the summer months for that reason, but it really only starts to climb in July, which means they haven't hit their peaks yet.
The One Thing to Do in July: The Bali Arts Festival, locally known as "Pesta Kesenian Bali," takes place every second Saturday of June to the second Saturday of July. This year marks the 40th annual celebration.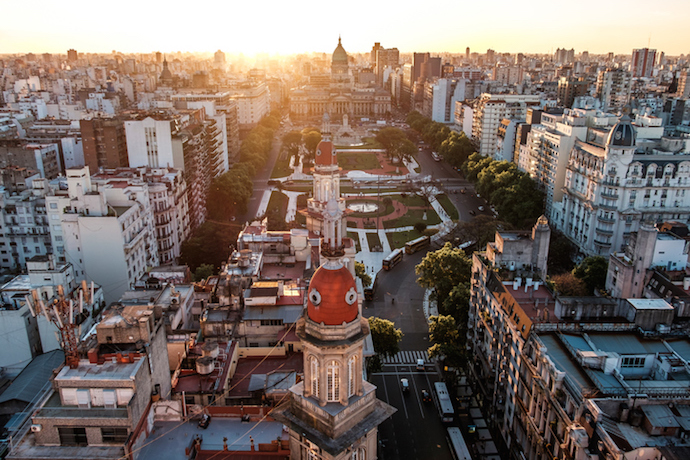 Where: Buenos Aires, Argentina
Why: A Buenos Aires winter is less populated, but equally enjoyable.
What: Argentina's cosmopolitan capital city lulls in July because it's the start of winter there, given that it sits below the equator. But the temperatures don't drop completely—it's still about 60 degrees or more. The city sits on the estuary of the Río de la Plata on South America's southeastern coast, but it boasts more of an urban vibe than a coastal one. Buenos Aires is incredibly photogenic due to its world-renowned grafitti and architecture, and the many sun-filled days of winter make for perfect lighting to take a stroll with your camera—without all the people in the background. There's also a plethora of grungy live music venues, underground speakeasies and hospitable steakhouses around the city, all of which are great ways to escape the colder weather while still doing something cultural.
The One Thing to Do in July: The Exposición de Ganadería, Agricultura e Industria Internaciona, which is also known as La Rural, is Argentina's two-week farm fair.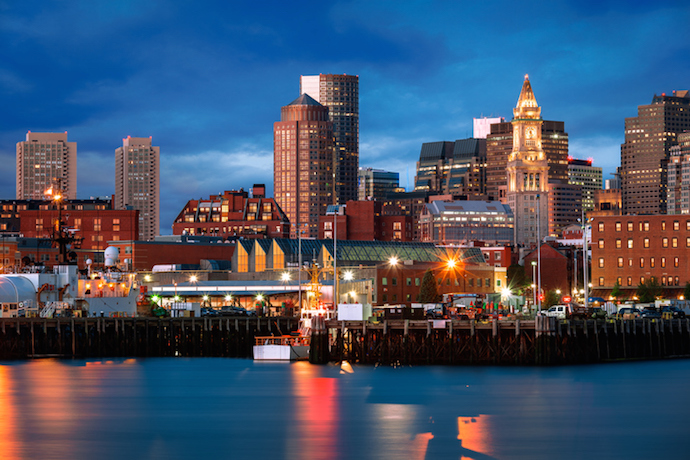 Where: Boston, Massachusetts
Why: The affordable city is a treasure trove of American history, and offers tons of free summer activities and festivals.
What: Because Boston is Massachusetts's capital and largest city, there's never nothing to do. Visitors can take walking tours to Faneuil Hall and the Old North Church, mosey into many, many museums (it's one of the oldest cities in the country, founded in 1630), walk the 2.5-mile Freedom Trail touting an abundance of historic sites and stuff themselves with seasonal seafood. And if you need a breather from all the knowledge, you can always head out on the water or drive to any number of quaint New England coastal towns.
The One Thing to Do in July: There's no better place to celebrate the Fourth of July than Boston, because the city is full of American traditions. Since 1976 the Boston Pops have taken the stage beside the Charles River as pyrotechnics put on a fireworks show, The Boston Pops Fireworks Spectacular.