Now that Memorial Day has passed, it's high time you acquired this summer's go-to aloha shirt—the occasionally wacky garment of the man who knows how to cut loose (Tom Selleck knows what I'm talking about). Turns out, the world of higher shirtmaking has delivered some damn good ones this season.
Here's 10 of the finest...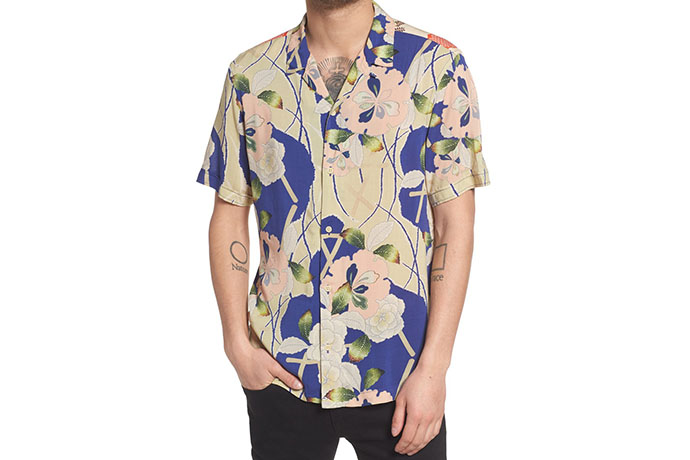 AllSaints Fuyugi Sports Shirt, $130
A bold floral just as ready for the sand as it is your pregame NBA Finals tunnel walk—should you by chance have one of those.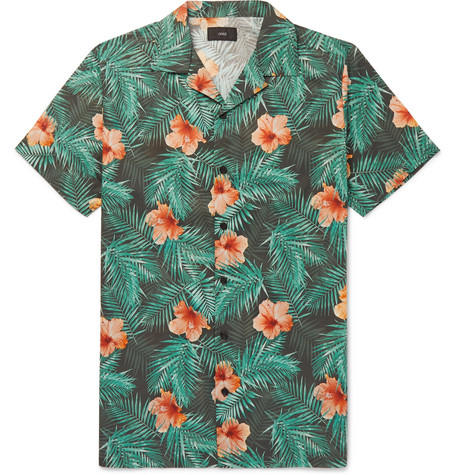 Onia Printed Camp-Collar, $125
Hitting the sleek upgrade button on a classic Dennis Nedry number.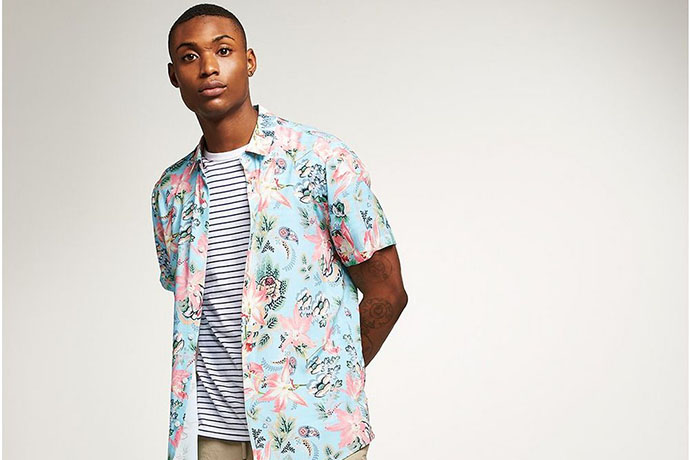 Topman Blue Floral Tile Shirt, $55
The handsome gentleman up top is wearing this shirt exactly right.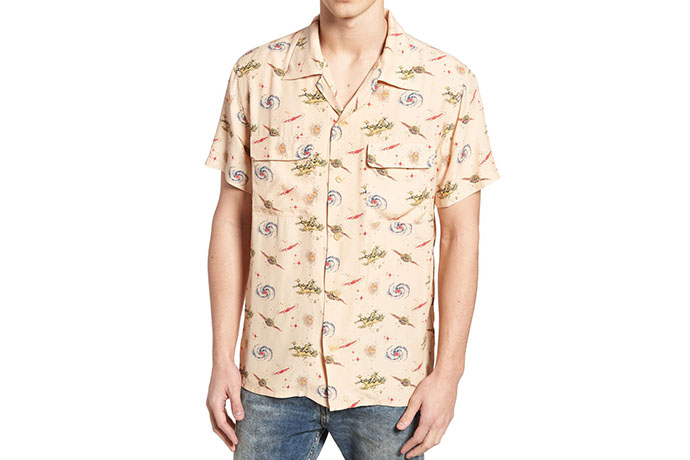 Levi's Vintage 1940's Hawaiian Shirt, $195
This feels like something Leon Bridges might keep folded up in his back pocket in case of sartorial emergency.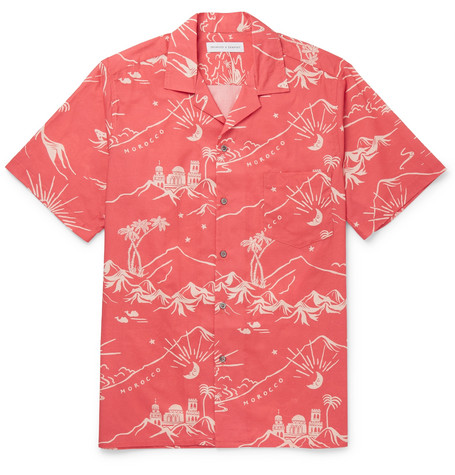 Desmond and Dempsey Printed Pyjama, $100
You've always wanted to wear your PJs to the office.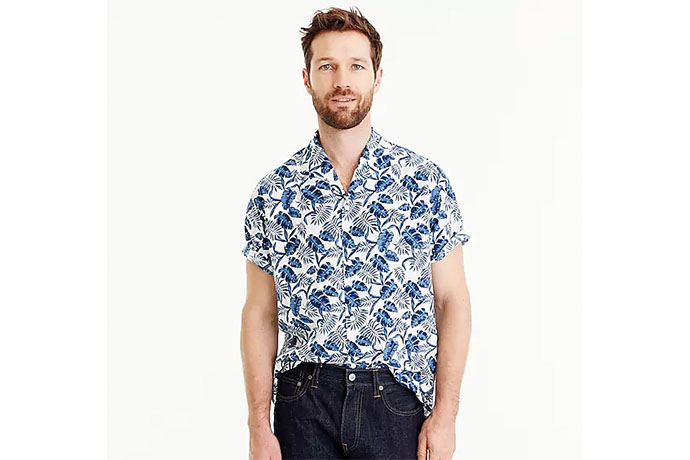 Shuttle Notes Two-Pocket Camp-Collar, $160
Relax and take notes. Shuttle… Notes… (Damn it, sorry about that.)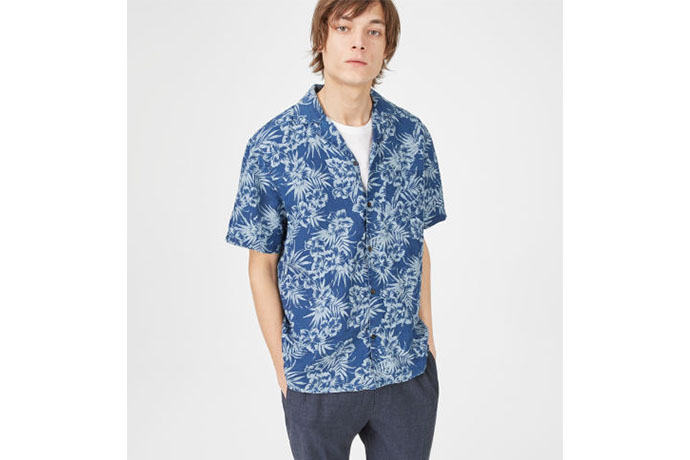 Club Monaco Linen Hawaiian Shirt, $79
Fact: no one has ever not put out Owen Wilson vibes in a tonal linen shirt. Other fact: that's okay.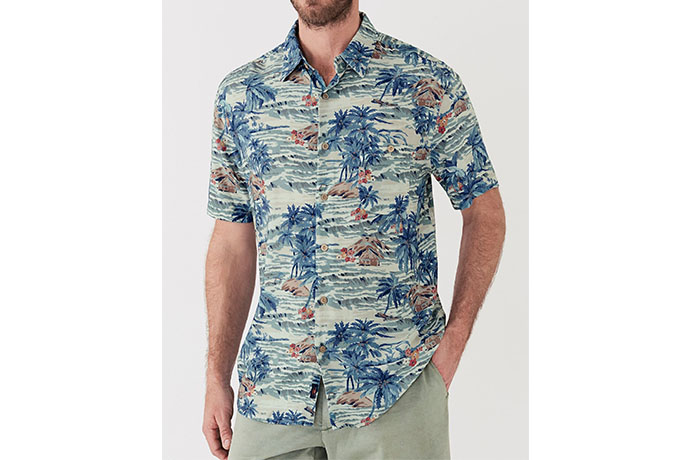 Faherty Rayon Tahitian Dreams, $158
It doesn't get much more Hawaiian than literally drawing all of Hawaii onto a shirt.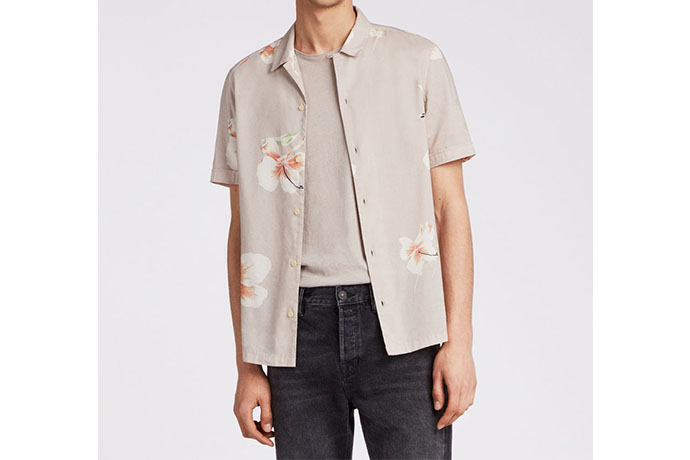 AllSaints Rosarito Hawaiian Shirt, $130
Our second gem from AllSaints looks like someone magically erased 70% of the flowers from the shirt. Which just so happens to look pretty damn cool.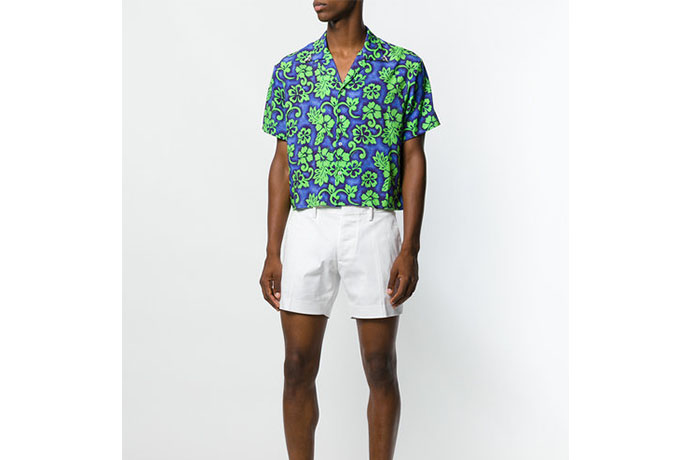 Dsquared Cropped Hawaiian Print, $388
A Surf Rock classic—embrace the crop, baby.