Tom Ford has done plenty of great things.
He directed an Oscar-nominated film. He built his own fashion empire. He made stubble stylish.
But there was still one thing he hadn't done until now: launch a line of Tom Ford watches. And here to right that wrong is the long overdue Tom Ford 001, a handsomely appointed watch that has a little trick up it's sleeve when it comes to swapping out the bands.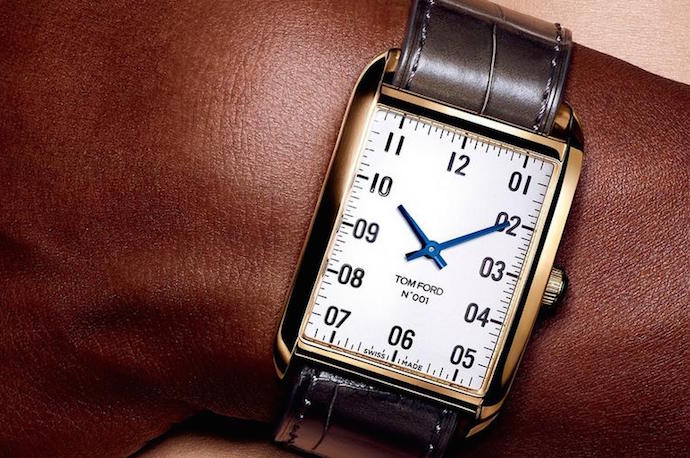 With its rectangular case, the design is reminiscent of the classic "tank" style, and comes in brushed stainless steel, DLC-coated black and gold. But the real ingenuity lies in how the bands are slipped through the fixed lugs—something watch aficionados and Timex-wearers alike will recognize from their military watch configurations. But instead of the nylon NATO-style straps, you've got the options of luxurious finishes like alligator and braided leather.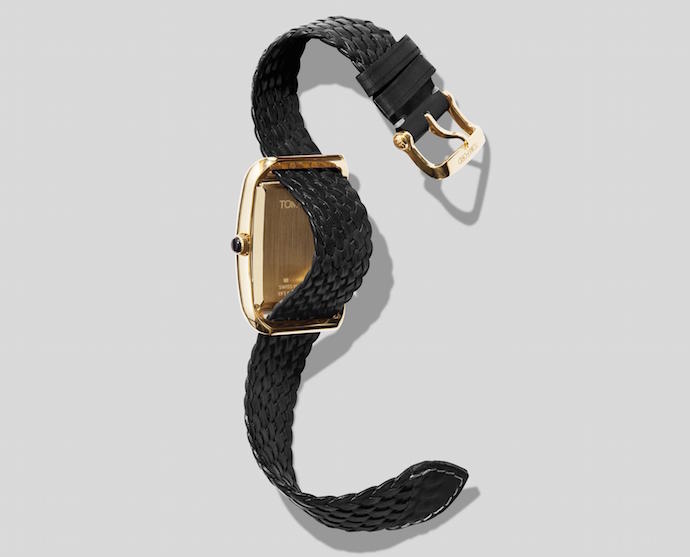 With that same functionality applied to a high-end timepiece, you've got the looks of something you could wear with a Tom Ford tux, but with the versatility of a daily wear wristwatch.
Especially if all you wear is Tom Ford tuxes.