While people await the musical lineup announcement each year for the two-week-long New Orleans Jazz Fest, one thing they never have to concern themselves with is whether the quality of the food will be anything less than exemplary. The full name of the fest is New Orleans Jazz & Heritage Festival, and a major component of that heritage, one as popular as any Jack White or Lionel Richie headlining set, is the food. The glorious grub at Jazz Fest celebrates the storied tradition of creole cuisine. Plus, it's extremely affordable. And tastes incredible when you put it in your mouth.
Thus, in the spirit of public service, here are the five best things we tried at this year's New Orleans Jazz & Heritage Festival. It's still going on through the weekend, should this diary inspire such an appetite that you decide to drop your Derby-related plans, book a last-minute flight and head down to the bayou yourself.
Crawfish Bread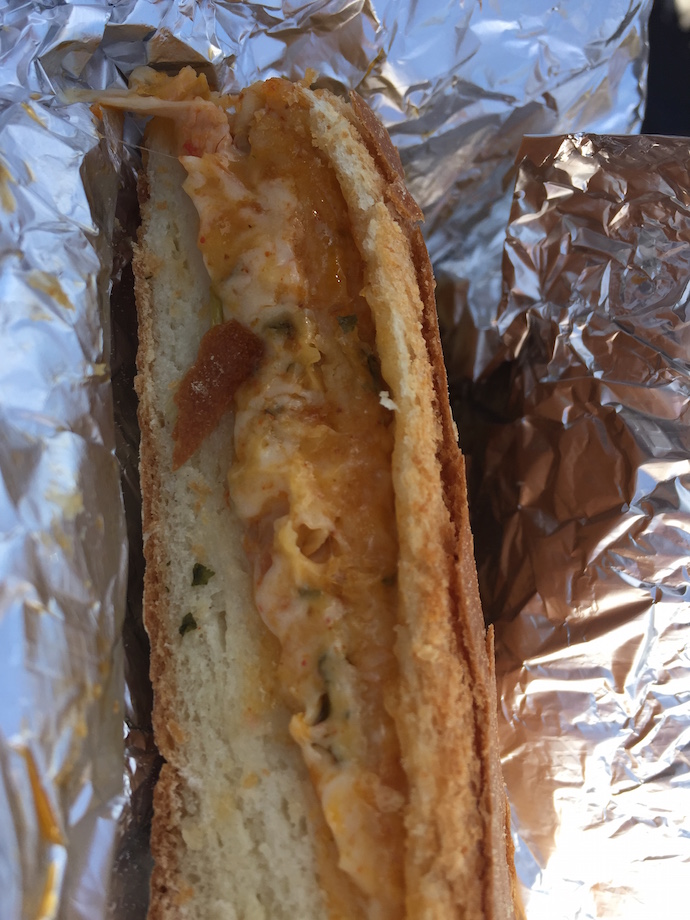 Like a comet in the sky, John El Laborde's amazing, homey dish appears infrequently. In fact, the only time patrons can buy it in person is at Jazz Fest every year. Is it a grilled cheese with crawfish in it? Is it a double-sided crostino with ooey-gooey crawfish cheese spread in the middle of it? Who knows. And who cares: perhaps its indefinable nature is part of what makes it so stunningly tasty in the first place.
Cochon de Lait Po'Boy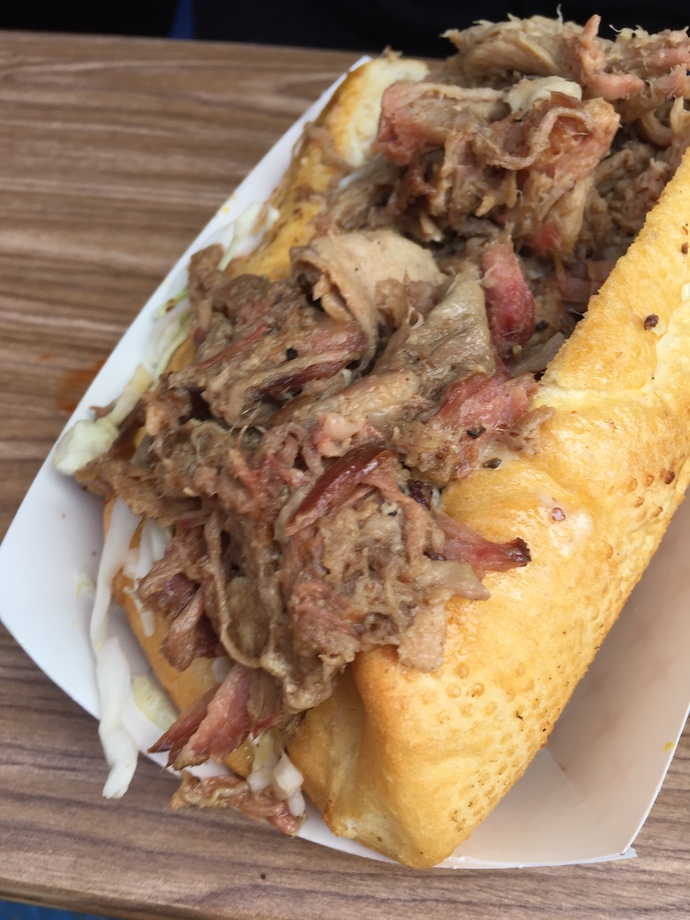 It doesn't get more New Orleans than this. Tender pulled pork sits on a crusty French roll, the pillowy interior of which is slathered with coleslaw and mayo. Throw on some Crystal Hot Sauce, take a bite and prepare to experience a level of joy that lands somewhere between seeing Beck in concert and pure, spiritual nirvana.
Crawfish Monica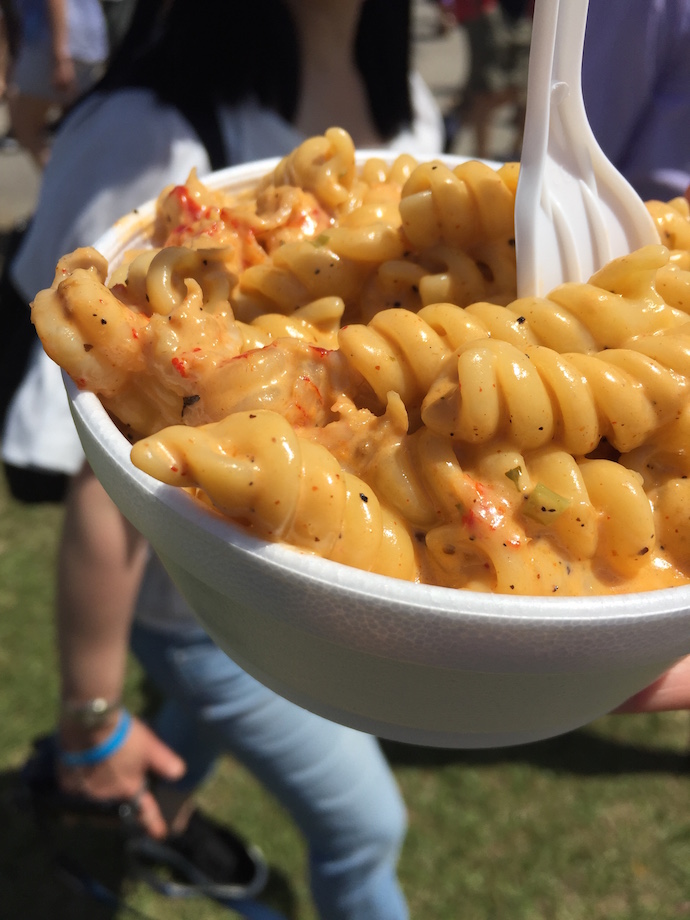 There's a reason Monica Davidson's signature dish has lasted 35 years at Jazz Fest, and is a favorite of celebrities and attendees alike: it's an example of creole pasta at its best. The spicy sauce and crawfish perfectly coat the noodles for a memorable bowl of hearty goodness.
Boudin Balls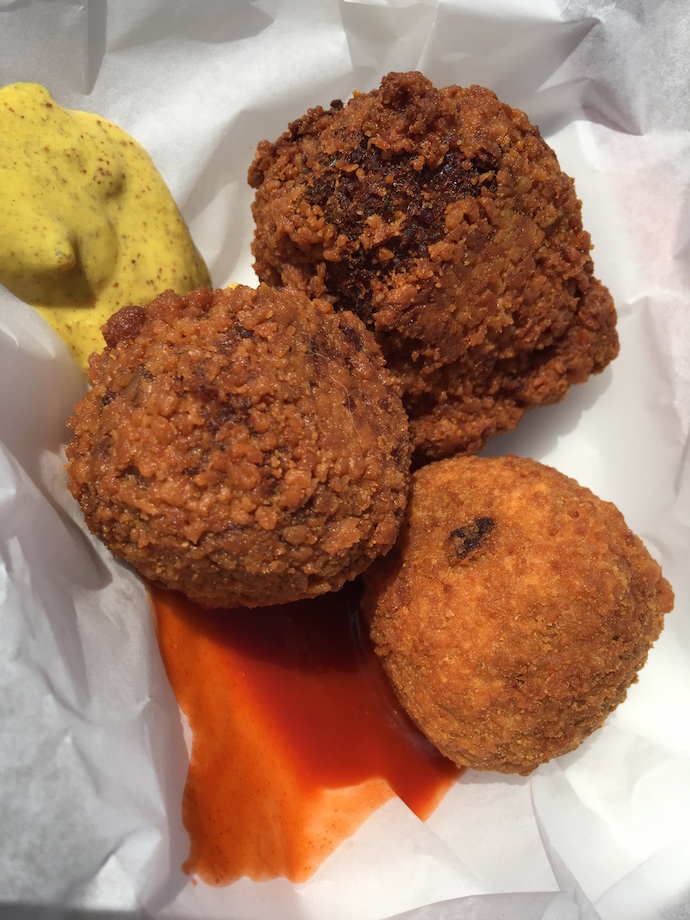 As someone who grew up around Northeastern Italian cuisine, this Louisiana specialty felt both reminiscent of past culinary experiences and in a category all its own. Think arancini—rice balls—but about as rich as one could ask for. Pork sausage is taken out of its casing, breaded and deep-fried, while the rice maintains the consistency in each bite. They should serve these indulgent snacks at movie theaters. On second thought, no—no, they shouldn't.
Spinach Artichoke Casserole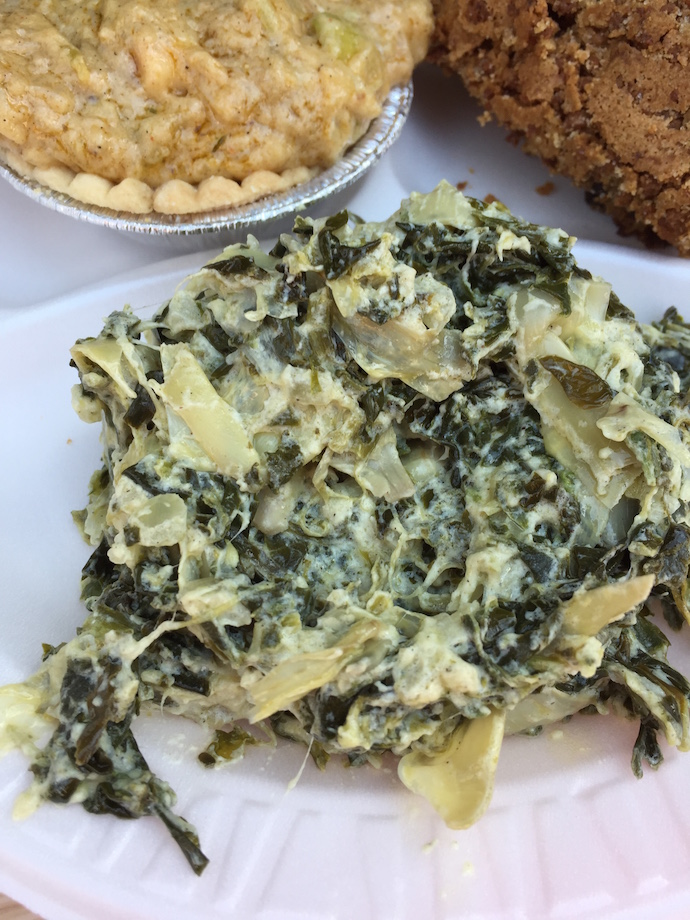 You know when you're at a party, and the host puts out a killer spinach artichoke dip? And you think to yourself, "I don't even want dinner, I just want to continue eating this until I collapse in a satisfied heap on someone else's couch"? Well, it would appear the folks in the Crescent City have read your mind. This savory, tangy side-that's-not-really-a-side fits the "taste above all else" philosophy of the food at the fest.