Like many artistic geniuses before him, the prolific, iconoclastic fashion designer Lee Alexander McQueen was a jumble of contradictions: inwardly haunted and outwardly magnanimous, controlling and generous, exacting and improvisational, a come-from-nothing East End boy with an unassuming mien who rapidly became one of the most influential artists of his generation. His work proved a visual embodiment of these polarities, equal parts grotesque and sublime, tragic and defiant. He made the sordid beautiful and the beautiful sordid; he repulsed and excited; he exorcised his personal demons on the models who wore his clothes for all the world to see. Said McQueen, who tragically took his own life in 2010: "I would go to the end of my dark side and pull these horrors out of my soul and put them on the catwalk."
"He's an East End kid from a working class background with no formal education," says Peter Ettedgui, who co-directed a new documentary of the artist, McQueen, which premiered at this week's Tribeca Film Festival, "10 years later, having done an apprenticeship on Saville Row and various other places, he becomes the biggest star of the fashion world—how did this happen and who is this person to achieve that?"
"With Lee's story there were so many different things that were interesting, and visually—we knew that the archive, just the shows themselves, would be just visually stunning," Ian Bonhôte, Ettedgui's co-director, tells me. "But we needed to find ways to treat the story with more of a theatrical experience in mind."
The documentary unfolds in five chapters, or "tapes," each one revolving around a show that represented a pivotal moment or time in McQueen's life—from his graduate show for Saint Martins, "Jack the Ripper Stalks His Prey," which included a black coat lined with human hair; to "Voss," a twisted meta-commentary on madness and the fashion world, which involved a two-way mirror, padded walls and a strikingly nude succubus; to his final show, an emotional tribute to his mentor Isabella Blow, "Plato's Atlantis." Along the way, we witness some of McQueen's most ingenious spectacles, like the time he turned Kate Moss into a hologram, or the time a car became engulfed in flames during a show, or the time he orchestrated dueling robots to shoot streams of multi-colored paint all over supermodel Shalom Harlow's immaculate white dress.
To go with interviews from McQueen's inner circle of friends, collaborators and family, the directors hunted down approximately 200 sources of archival footage. This included newsreel footage, photographs, coverage of his infamous fashion shows, rare interviews and intimate home videos taken by those closest to him. Interspersed throughout are expressionistic images of very McQueen motifs—skulls and birds, plus fabric—serving as a kind of poetic glue between one medium or chapter and the next.
"The variety of different formats that comes in and seems to be incompatible is actually quite exciting when you put it together," Ettedgui says. "You can create visual juxtapositions and do really interesting things in storytelling terms. We really embraced all of that, and thought that could be part of the film's visual identity."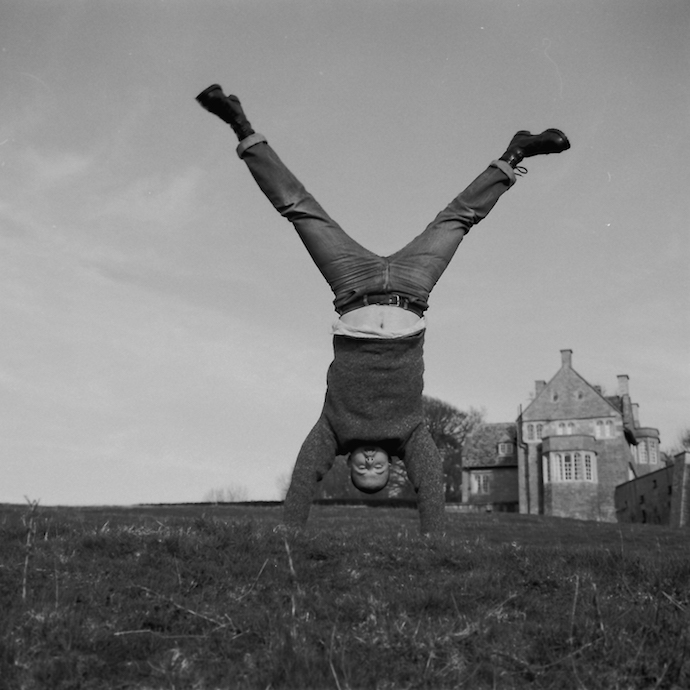 "There are a lot of documentaries where someone says something and then you back it up with archive," Bonhôte says, with regards to their process. "What we tried to do is remove the person saying something and the archive backing it up, so that it feels like, despite all those formats, you never have the impression 'oh, now I'm going to see some archive.'"
Both Ettedgui, who won a Peabody for his work on the documentary, Listen to Me, Marlon, and Bonhôte, with his background in fashion and music videos, prioritized the emotional impact of the film over all else.
"You might lose some information," Bonhôte admits. "You might actually degrade the picture. But I think audiences are way more sophisticated [than they used to be]. What we really wanted was to make it a single emotional journey."
Indeed, some of the film's juxtapositions—between shaky home video and professionally photographed fashion shows—are quite jarring. Yet the turbulent visual grammar feels true to a subject whose personal life and work were so fundamentally intertwined; a one-of-a-kind artist who often had to comport his cup-runneth-over creations to the confines of a comparably rigid industry (as when he became, at 27, the creative director at French fashion powerhouse, Givenchy).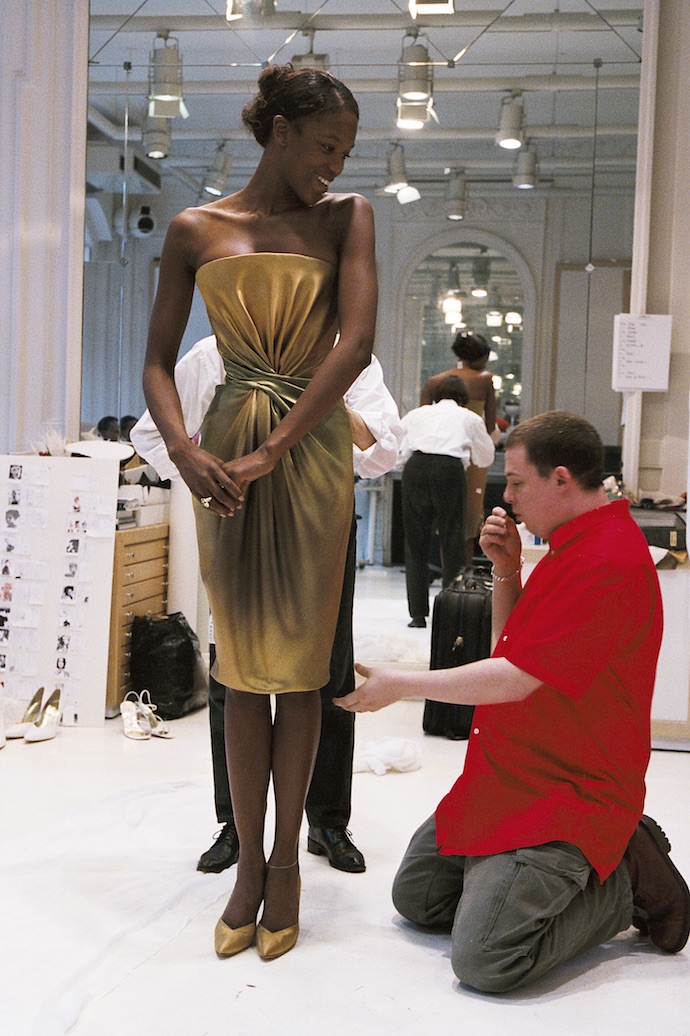 "To me, he was an extremely down-to-earth person who happened to work in a world that tends to sometimes take people [down]," Bonhôte says. "You sell dreams. And that's great. But it's almost like he was this French auteur, who wanted do some very true, realistic things, but had to do it in the language of the Hollywood entertainment industry."
As the film shows, McQueen could be inconsiderate and unkind, falling prey to alcohol and cocaine—particularly after his mentor, Isabella Blow, committed suicide. When his mother passed, he too took his own life. And yet McQueen was beloved—not only by those closest to him, but by his documentarians, who'd never before met the man.
"I think you almost become an actor yourself, you try to inhabit the character," Bonhôte says, of making the documentary.
"After the premier the other night, Ian came around," Ettedgui recalls. "He was shaking his head and I said, 'Well, what's wrong? It was good, no?' And he was going, 'I just really miss him.' And it's true. We didn't know him, but because we were in the edit everyday, listening to his voice, looking at visuals...you understood why people went that extra mile for him."