There's no motivation like having someone put a chip on your shoulder.
Just ask Michael Jordan.
Or ask Schott, the legendary makers of leather motorcycle jackets who recently had a customer tell them this about Horween Chromexcel horsehide leather: "That leather is too heavy! It belongs on a shoe! You can't make a jacket out of that!"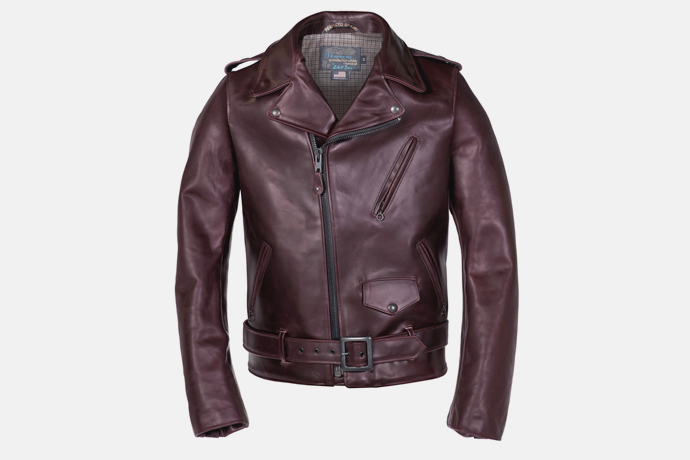 Most would agree with that statement and move along. But not Schott. They went ahead and made that poor bastard eat his words, by cutting and sewing 50 Limited Edition Irving Perfecto Style Jackets in Chromexcel "Number 8" horsehide from the legendary Horween family tannery outside of Chicago.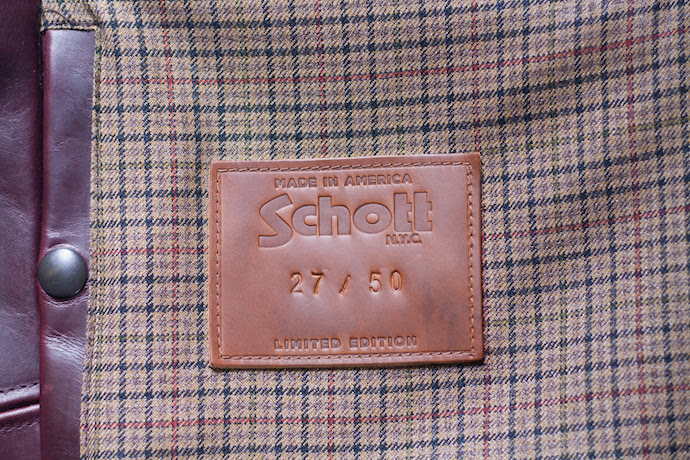 Each jacket comes individually stamped and numbered, with wool lining and in a slim fit. The "Number 8" refers to the beautiful burgundy color that takes eight color layers applied to the hide. It will all make sense once you don the ultra heavyweight horsehide jacket—then you'll actually feel the weight of wearing that chip on your shoulder. One that will break in and age like a fine pair of boots.
But on your torso.