Only one kid in history had ever attempted what Benny "The Jet" Rodriguez faced that fateful summer day in the San Fernando Valley—and he got eaten. It's the reason the legend holds strong a quarter-century later, and the heroic impetus behind PF Flyers' new capsule collection, designed to commemorate the 25th anniversary of The Sandlot. It's set to drop April 7th.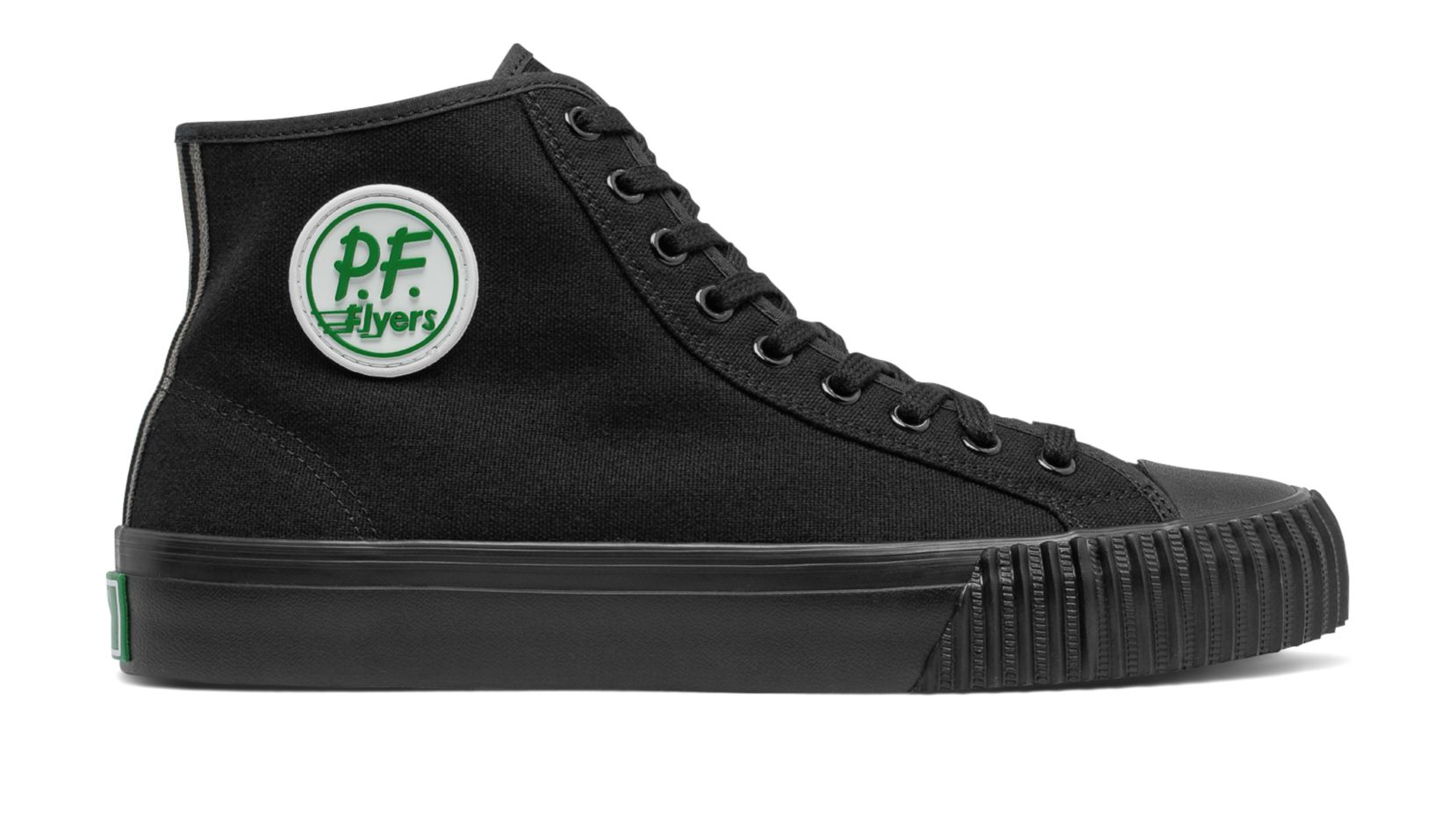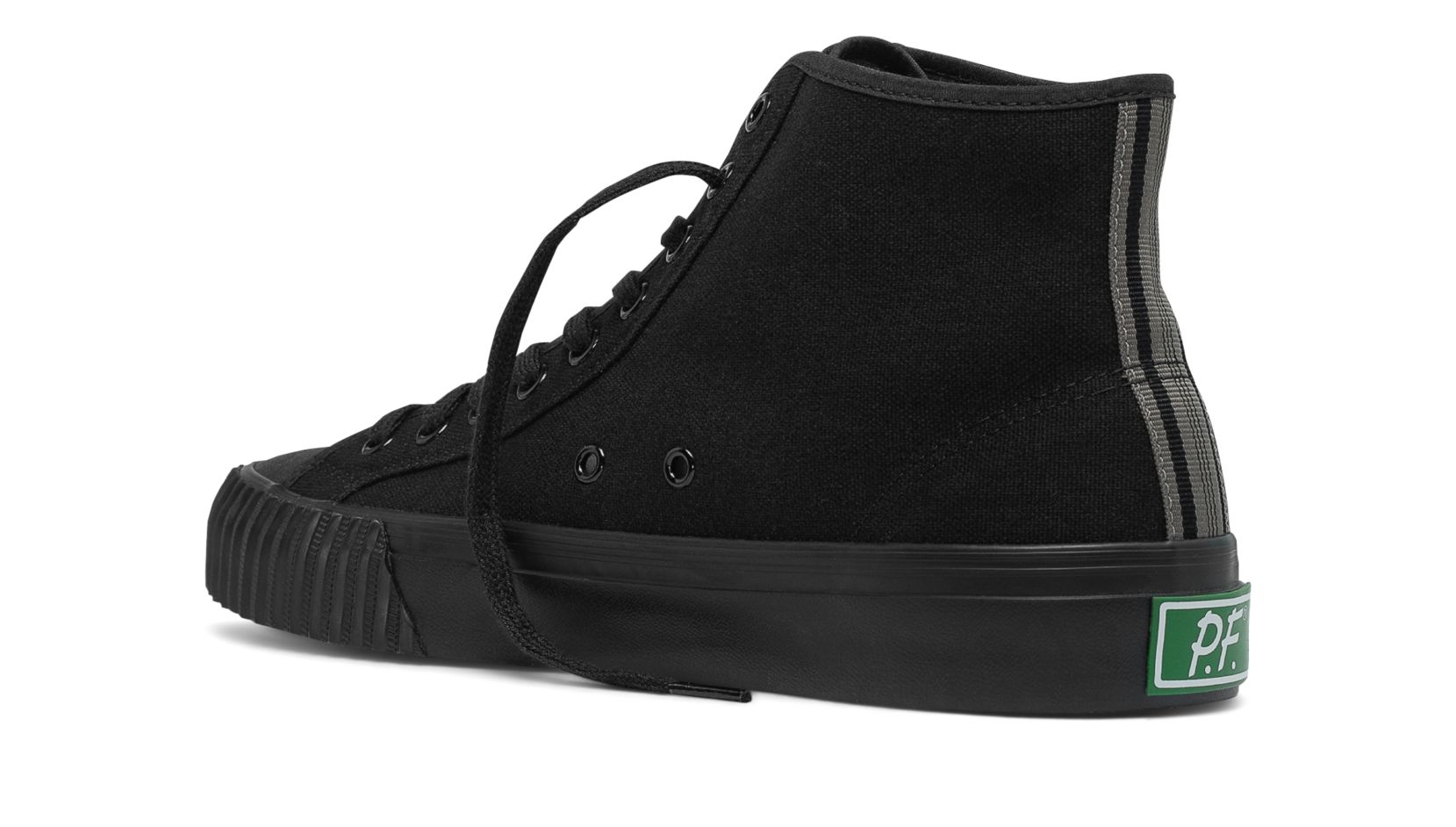 The classic all-black "Secret Weapon"—guaranteed, of course, to make you run faster and jump higher—features a 10-oz duck canvas upper, rubber toe cap and treaded outsole. It's a precise replication of Benny's signature shoe, and a design that, even if you haven't seen the movie (which, wow, what the hell), enhances any wardrobe with its vintage American feel. You can also snag a clean, minimal low-top version for the sake of versatility.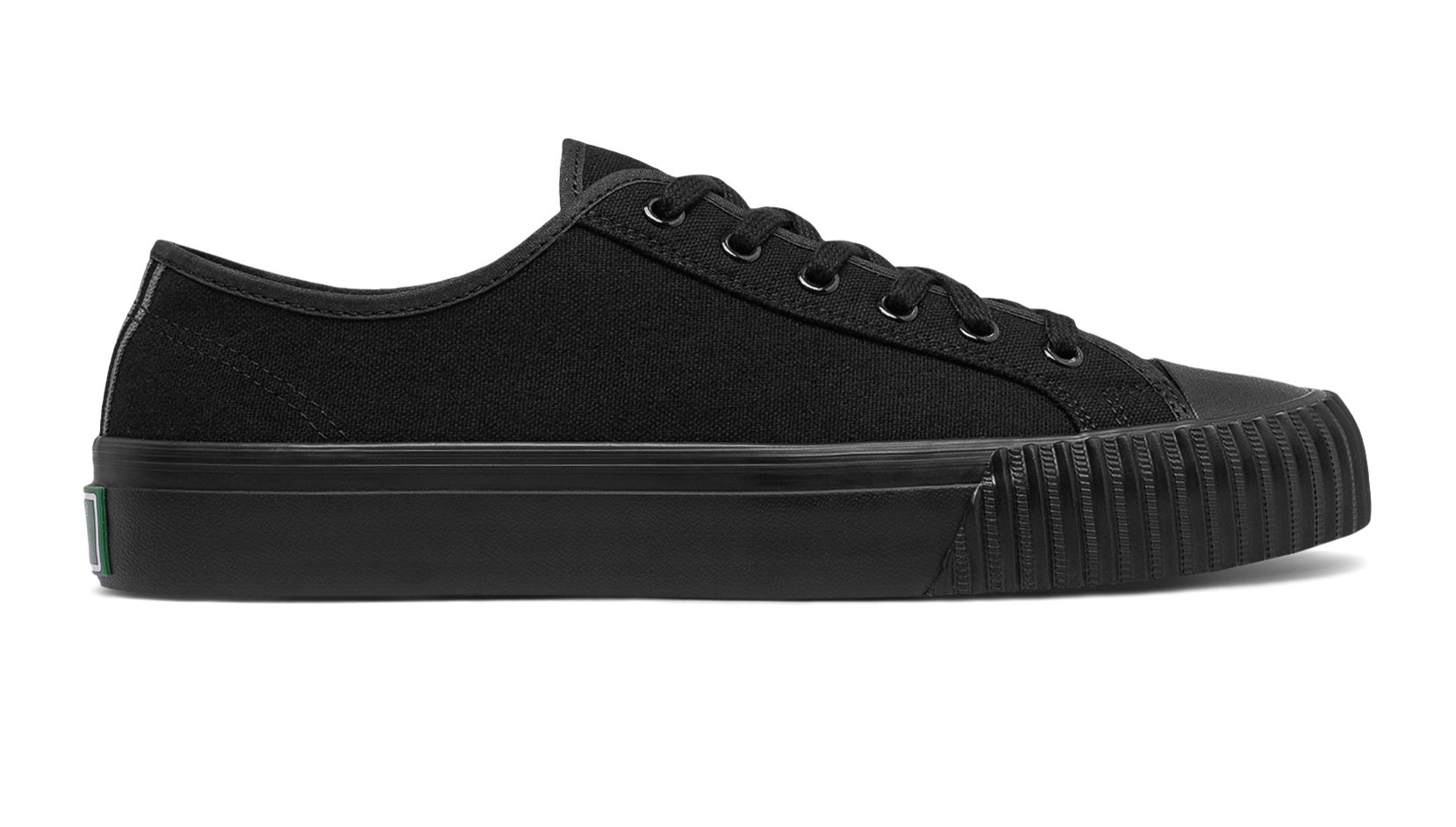 Another more performance-driven addition to the collection comes via the Sandlot Center Cleat, made in collaboration with New Balance. The spikes feature a similar canvas upper and modern REVlite midsole (available in both metal and composite) and arrive as your best excuse yet to strap up and join a local men's league. (This is the part where you tell me you suck at baseball, and where I tell you that it is absolutely impossible to suck at baseball while wearing these cleats.)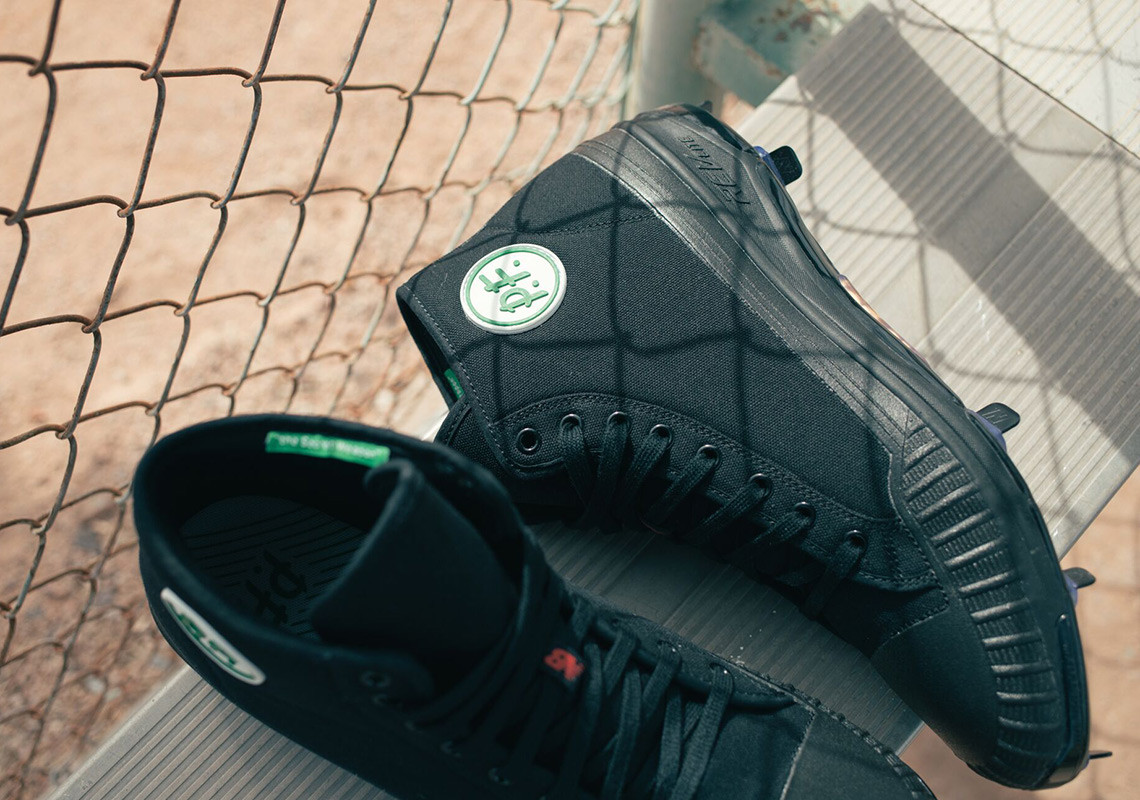 The entire collection will be available for purchase by way of PF Flyers, New Balance and Dick's Sporting Goods.