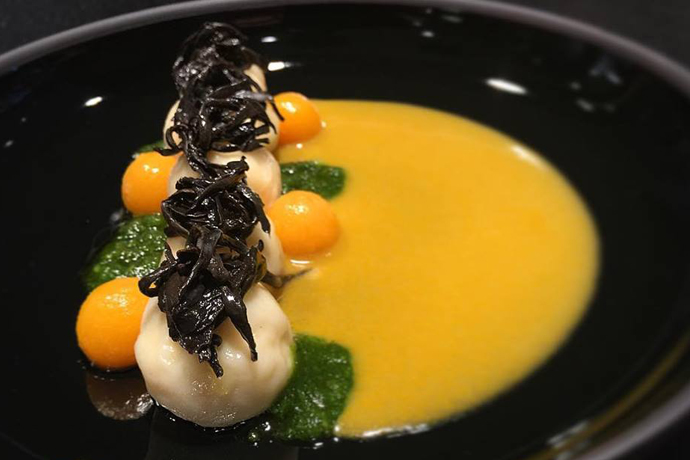 When we say "French Laundry," you say "How high?"
We'll just assume that's how that goes.
We'll also assume that means you'll gladly make the short pilgrimage to Palo Alto for Protégé, a new restaurant that's the love child of a French Laundry chef and a French Laundry master sommelier. It's open right about... now.
As you and a very special person who's willing to leave the city with you enter, you'll immediately be graced with the tan banquettes and the backlit bar and the general sense that you're about to get into something pretty special here.
Take your seats, do that excited little looking-around-while-smiling-and-generally-settling-in thing that you do, and promptly order a classic cocktail like a Manhattan or Mint Mule. Or even a glass of wine. Let's get crazy.
Good as all of that will be, though, you came here to see what one of those French Laundry vets has been up to back in the kitchen. Turns out, it's things like ricotta dumplings with English peas and black truffles. And the "Brick Chicken," which is a Cornish Game Hen with saffron rice and pimentón.
Generally, it's food, which really works out.