Some folks can rest their head on just about anything. Normal people, however (but especially side-sleepers), need a little extra out of their steadfast sleeping companion. Nothing crazy: perhaps a comfortably smooth surface or...an adjustable valve that tailors your pillow to your exact customized support… maybe even a sleep coach named Sophie who monitors your sleep quality and lifestyle behaviors. You know, things SleepSmart is capable of.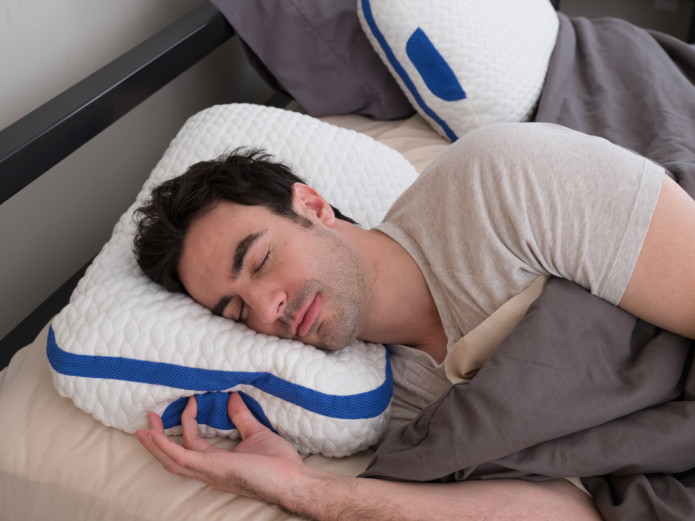 The highly intelligent smart pillow is currently raising funds on Indiegogo, hoping and watching and waiting to deliver the best night of sleep you've ever had. Its personal sleep coach Sophie (think Bernard from Westworld) syncs to the SleepSmart app in your phone, where she analyzes your REM cycle, your habitual daily lifestyle choices, as well as the noise you make in your sleep. So if that third cup of coffee kicks in a little late, you can give Sophie a heads up that she's got her work cut out for her. Or if you talk in your sleep, you can listen back to all the weird, concerning conversations you have in the middle of the night. All part of the process in perfecting the ultimate night's rest.
You can currently snag the SleepSmart early bird deal on Indiegogo for $99 and a May delivery.