Stone Island, the Italian-based outerwear label beloved by British soccer hooligans and Drake, alike, has just dropped their latest collection for Spring Summer 2018 as an homage to camouflage and ghosts.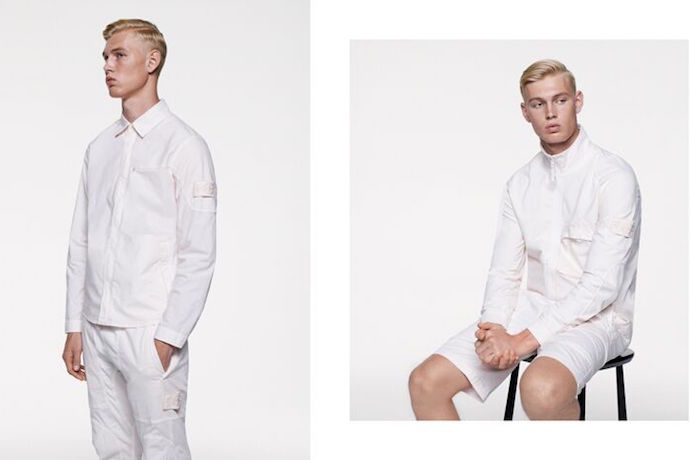 Yep, the militant-spectral themed collection, entitled Ghost Piece, has rendered each item of clothing into a monochromatic white, all the way down to the famous Stoney logo. (Making it essentially camouflaged into the garment, without resorting to the patterns that might first come to mind when hearing about camo ghosts.)
Naturally, anything related to Stone Island and ghosting is going to pique the interest of any devout streetwear fan--but especially the world's biggest fan of Stone Island and passive-aggressive relationship gambits, Mr. Aubrey Graham.
Now if only he could re-film the video for "God's Plan."