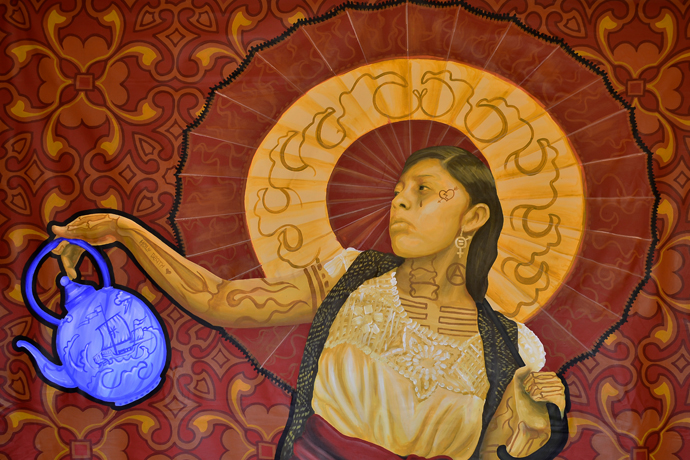 Sequels: not always the best. But sometimes they can be just as good, if not better than the original. The Godfather Part II, The Empire Strikes Back, Speed 2: Cruise Control.
Well, most sequels.
Either way, now you can add Papi's to the list.
Opening tonight in the Tenderloin, it's the newest spot from the Papito's, Tender and Matador team, and it's where you go from now on for sangria and chicken of the magnificent variety.
You and a few fellow rotisserie enthusiasts, or "coworkers," will head into this restaurant and immediately be struck by the three large paintings from Oaxacan artist collective Tlacolulokos.
Having said that sentence aloud to sound very knowledgeable, it'll then be time to move on to the reason you came: rotisserie chicken in whole or half form, served with La Palma tortillas and sides like brussels sprouts with queso fresco. Maybe grab a couple carnitas tacos, too.
Perhaps you'll then order a beer. Perhaps their homemade sangria. Or perhaps you'll just bring your bounty on over to their sister wine bar, Tender, next door.
Ask for what pairs well with chicken.