Legends like Bodhi, Johnny Utah, and others, not featured in 1991's surf-crime classic, Point Break, have only dreamed of the day a high-speed electric surfboard would grace their feet. Their dream is now your reality with the Radinn G2X—a brushless motorized board capable of hitting speeds up to 34 mph.
Think of it as paddleboarding, only 34 times faster and without all the detrimental core work.
The G2X is guided by a waterproof remote that lets you navigate your speed and battery life through all different kinds of waterscape. So zipping up the Pacific Coast is just as fair game as say, surfing the Everglades or the fountain in Washington Square Park. And when the battery gets low, it notifies you with a rumble so you don't get stranded in any of the aforementioned scenarios.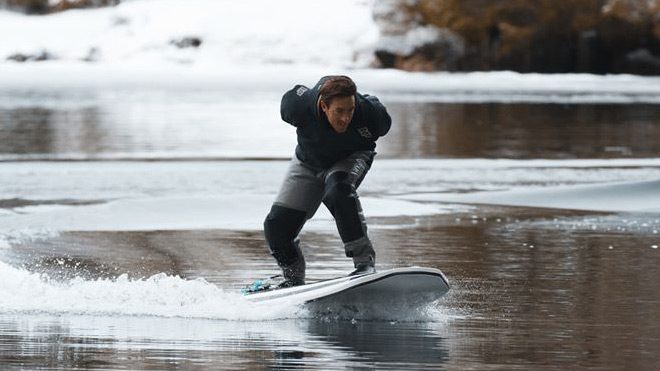 You can snag a G2X now for a cool $12,000.