"Weird" is certainly a celebrated and sought after quality in the fashion world, but when Gucci sent its models down the runway holding prosthetic replicas of their own heads, it's natural to wonder: what the fuck do predictable spring florals have in common with beheadings?
In addition to the severed heads, Gucci's autumn/winter 2018 show traded traditional accessories for horns, third eyes, iguanas and "dragon puppies." According to Vogue, the vision for Gucci's creative director, Alessandro Michel, was inspired by director Matteo Garrone's 2015 film, The Tale of Tales. Starring Salma Hayek, Vincent Cassell and John C. Riley, the macabre, feature-length fairy tale was adapted from the work of the Italian author and poet, Giambattista Basile.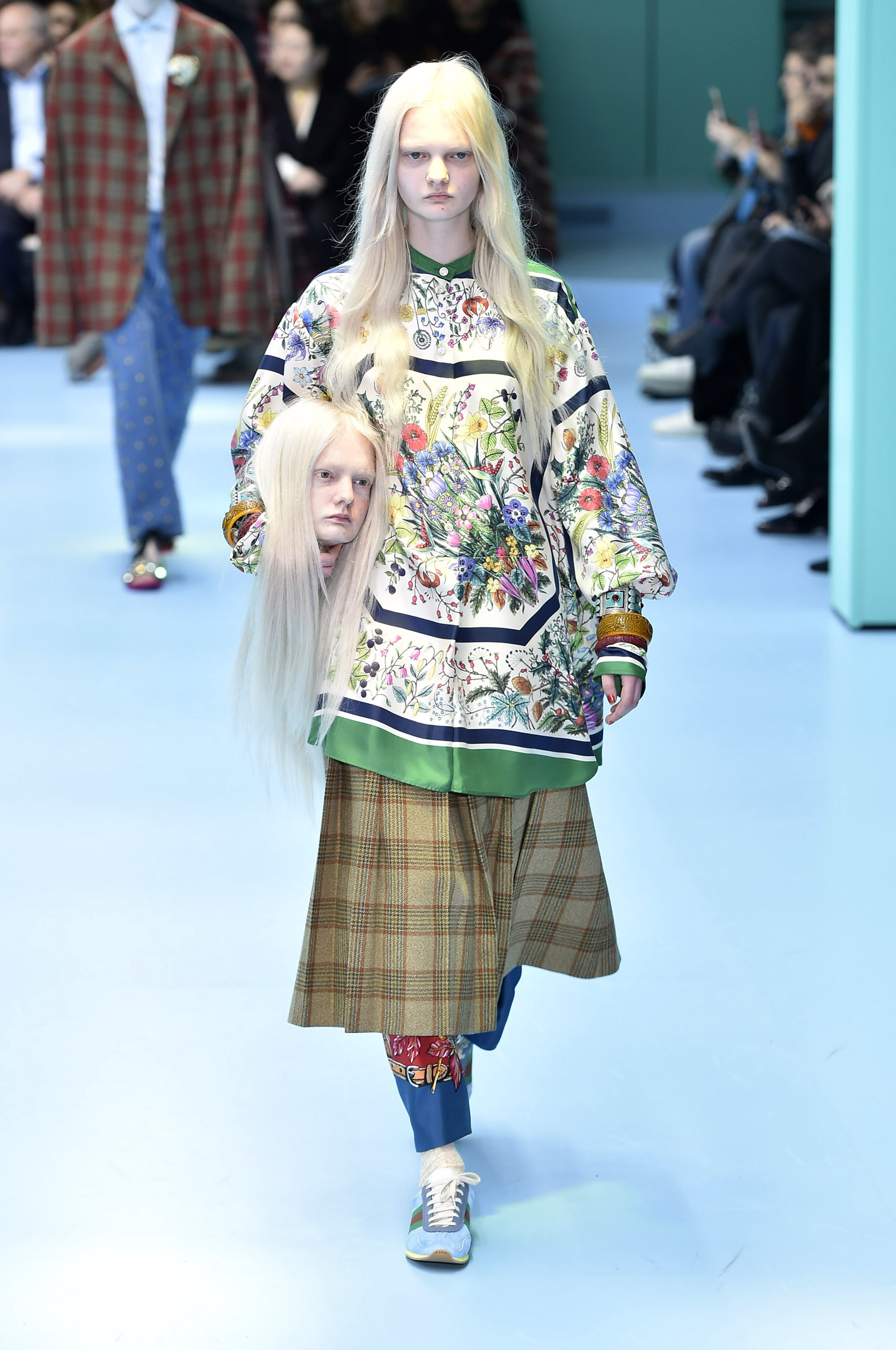 Rome-based special effects studio, Makinarium, designed and executed (no pun intended) Michel's vision for the line through 3D, green screen innovation and silicone and polyurethane resins. In six months time, Makinarium was able to replicate the head of its living counterpart, resulting in a totally creepy, albeit memorable, runway show. If it's shock value they're after, Gucci certainly has our attention.