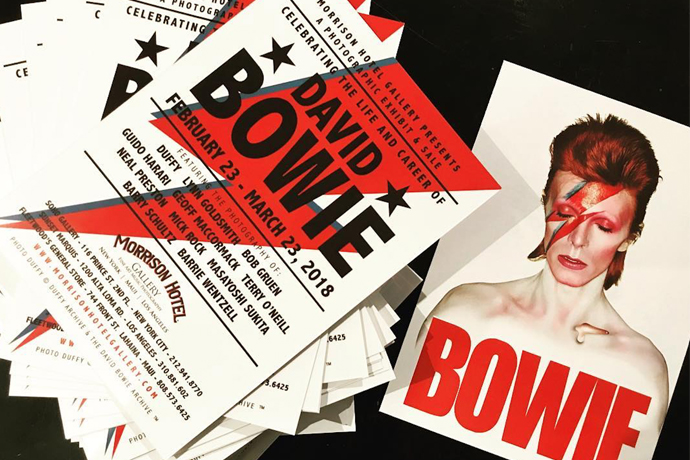 David Bowie was a chameleon of the arts—continually reinventing himself, shifting gracefully into unexpected new looks, sounds and personas. Morrison Hotel Gallery's BOWIE exhibition, opening this Friday, celebrates his life and work while offering fans a chance to acquire some of the most highly prized photographs taken throughout his career.
From his early days as Davy Jones, to his transformation into Ziggy Stardust, to his performance as The Man Who Fell to Earth and time touring as the Thin White Duke, photographers were there to capture his genius every step of the way—and now's when we celebrate the results. Some photographers in the show include Geoff MacCormack, Terry O'Neill, Neal Preston, Brian Duffy, Gerald Fearnley, Lynn Goldsmith and Bob Gruen.
"This exhibition explores the late artist in his countless angles and identities," expained Marcelle Murdock, director of the New York gallery. "As much a tribute to the man, the myth and the iconic moments that forever changed the music world as a celebration of the photographers that have immortalized the legend in glitter and glory."
Feb 23—Mar 23, Morrison Hotel Gallery, 116 Prince St (between Wooster and Greene), 212-941-8770