Somewhere in between skiing (too snooty) and figure skating (too impossible) lies Snowfeet—a new winter sport based upon the innovative, detachable snow boots after which it was named.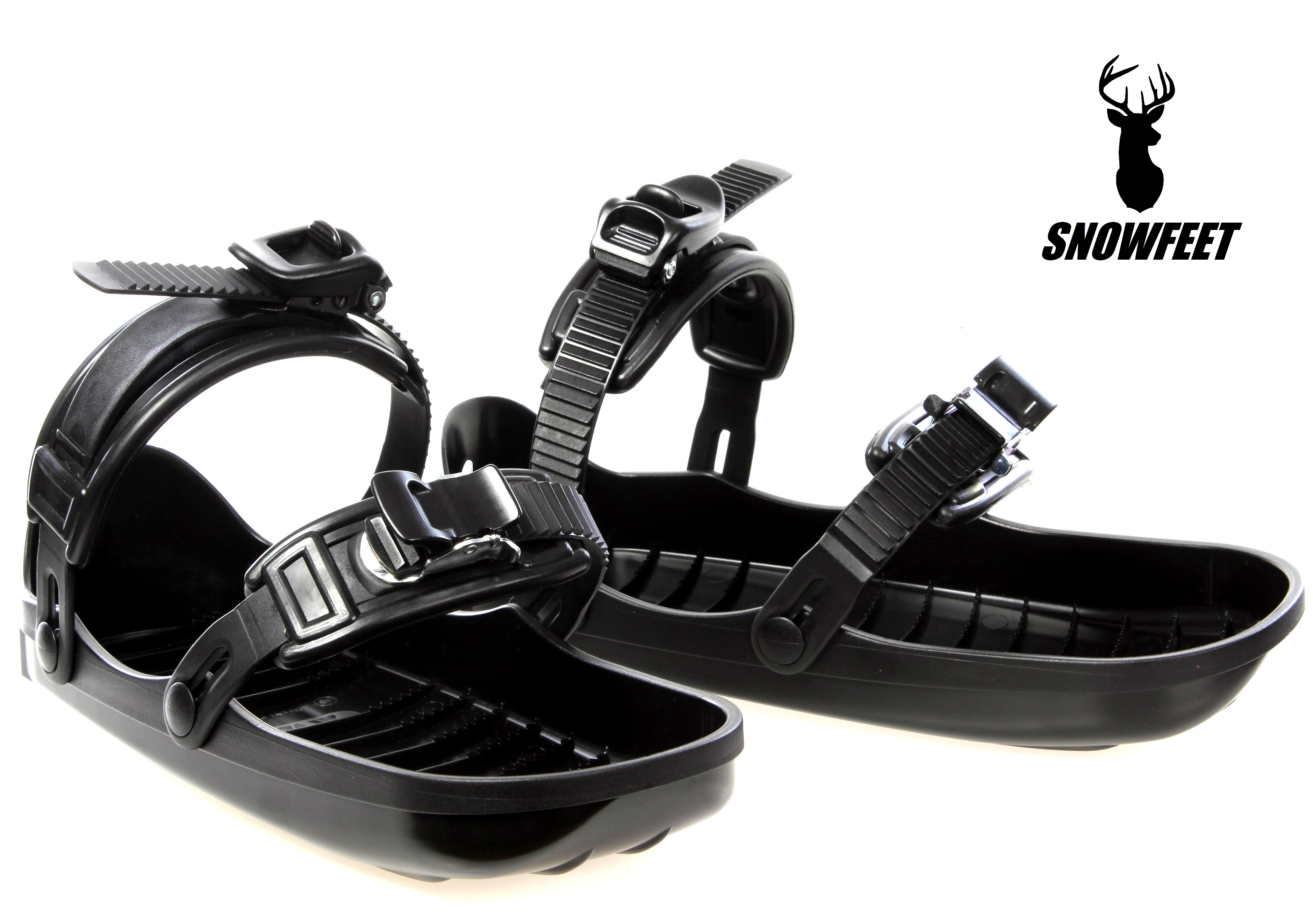 The highly affordable, lightweight boot attachments were originally designed to create an easier, more portable (and more fun) way to move about snow than skis. Skis are long, awkward and incapable of hitting a bitchin' backside royale through an REI parking lot. Snowfeet are perfect for narrow paths and heavily tree lined areas where the snow can get a little too tight for comfort. You can simply strap them over your everyday boots at moment's notice and prepare to rip it up as passersby fawn over their newfound invisible-ski God.
Don't be surprised if the hot commodity catches mainstream fire as well. Should Snowfeet sneak its way into the 2022 Winter Olympics, I could very well see Shaun White and Lindsey Vonn extending their careers by, say, 20 to 30 years.
Only bummer: Snowfeet is currently out of stock due to high demand. But you can still sign up with their newsletter for updates on fresh new gear coming soon.