To ensure that all sneakerheads are covered for the NBA's All-Star weekend, which kicks off February 15,
Nike and Jack Daniel's have joined forces to create the perfect kicks to pair with your Tennessee whiskey.
67 pairs of these extremely limited-edition Nike Air Force 1's were created by the renowned custom shoemaker, The Shoe Surgeon, who expertly crafted the shoe with black Horween leather laces and Vachetta leather accents.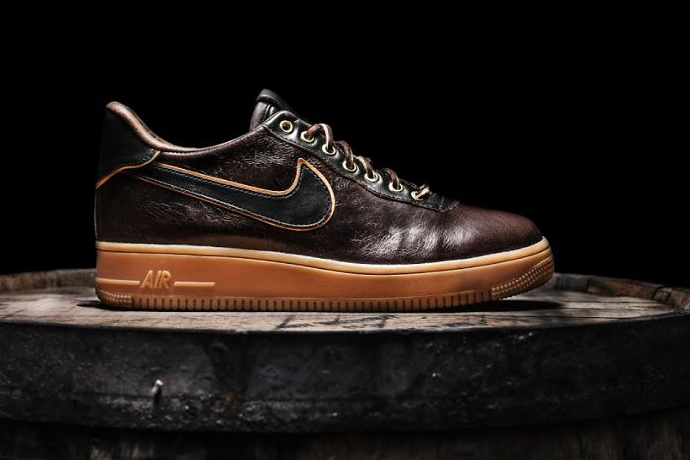 Featuring dark brown leather and deep russet details, these sneakers promise to age just as beautifully as your finest Tennessee whiskey, while the gently distressed materials and hardware have the spirit of the perfect pour.
On February 17 and 18, LA's Lynchburg General Store pop-up, will be home to the pop-up where you can score yourself a pair between the hours of 10 and 11 a.m. And if you're not in LA, there's hope for you yet. Just follow Jack Daniel's on Instagram for your chance to win one of just seven available Air Force 1's.
There's always whiskey to drink, should you come up empty.