Nike is set to launch its newest high-performance running shoe, the Epic React, next month in what appears to be their most profound, hyped up running release in some time. As Nike claims, the search for a "softer, springier, lighter, more durable" foam—one I imagine involved many secretive maps and muskets and handsome safari hats—resulted in an apparent "breakthrough in cushioning." Leaving the good, exercising people of the world with a sneaker softer and bouncier than anything they've cooked up in the past.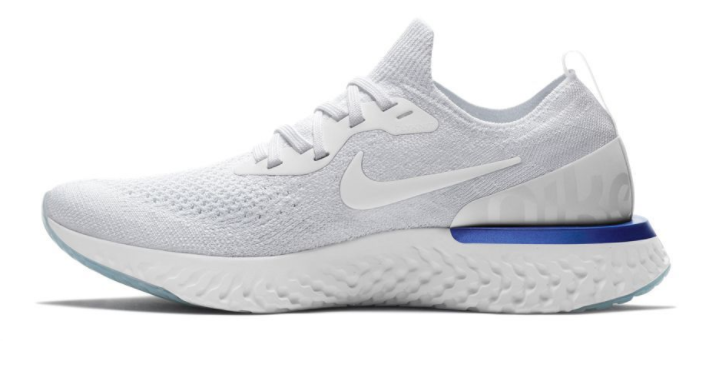 It also happens to look good, debuting a patented Flyknit upper in white and midnight blue colorways with an overall design landing somewhere in between an AirMax, a Free and an Adidas Ultra Boost (their current main competition on the matter). It's a nice-looking blend of comfort, performance and aesthetic. Which is good news considering Nike's grandiose team of chemists, designers and testers spent over three years and 17,000 miles (God bless) perfecting the final model.
You can grab yourself a pair come February 22nd for a cool $150. Until then, get a sneak peak in the teaser below, which takes page right out of Papa John's playbook to give you a look at the inspiration behind the latest foam technology.