You step off the plane in Milan.
Someone hands you your new phone for the next 10 days, equipped with an Italian SIM card.
And a dossier filled with fashion week invites, opera tickets and VIP access to fashion Shangri-Las like the Armani Silos, Fondazione Prada, Rolex Orologeria and a shopping itinerary that would make Buzz Bissinger relapse on the spot.
Then your cadre of fashion insiders/personal stylists/new besties roll up like: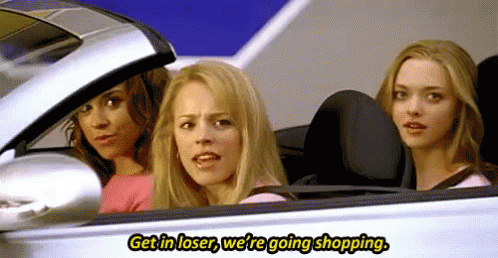 So anyway, pack your bags—or don't, and just pick up a new wardrobe there—because bespoke travel outfit Zicasso's Italy in Vogue tour is booking spots for your 10-day fashion bender coinciding with Milan Fashion Week, February 21-28.
They're taking care of everything, including transport in Italy, haute-burner-phone, accommodations, luxurious meals, fashion show seats, private tours of legendary fashion houses like Armani, Bulgari, Fendi, Ferragamo, Prada and a special after-hours tour of the Rolex Orologeria. (They're always on the clock over there. Sorry. Not sorry.)
And if you're worried it's going to be all fashion-y hustle-and-bustle, don't worry, they've made time for some R&R in the Tuscan hills at a Ferragamo-owned estate.
Ugh, Fashion Week is such a grind.