There are two kinds people in this world.
Those who play ping-pong. And those who play ping-pong but call it "table tennis."
Both of whom will be happy to hear the news that the very civilized upstarts at Polite Table Tennis Co. are giving the rec room staple a much-needed upgrade in the looks department with their line of handsomely finished hardwood tables, replete with leather nets and equally stately walnut wood racquets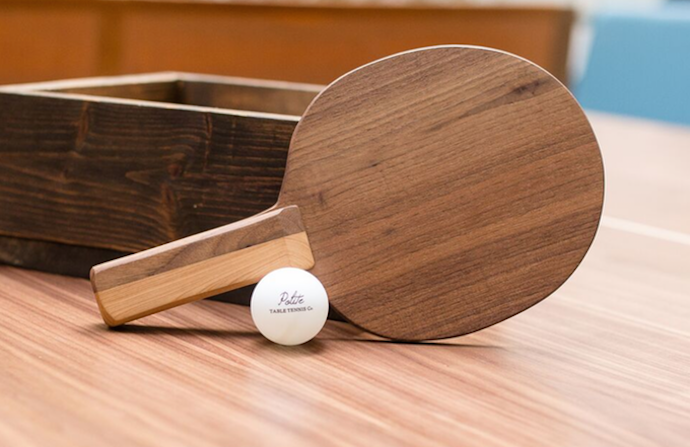 They've just launched a Kickstarterto bring their vision of genteel table gamesmanship to the world, and you can get in on the action with a handful of accessories or pony up for one of the two tables they're making right now.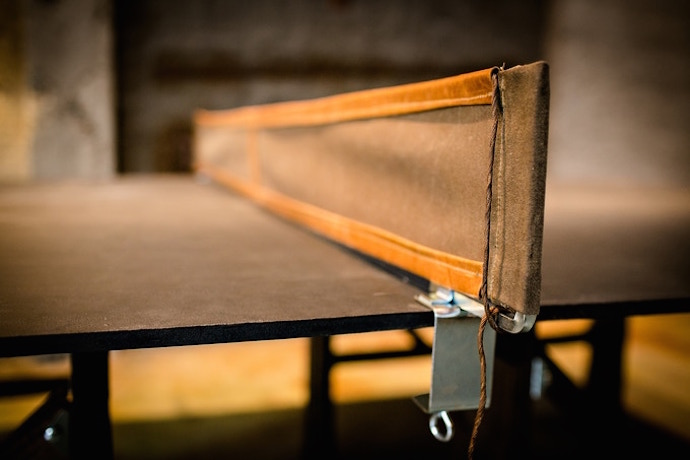 The first is an Eamesian dining-room-worthy piece of furniture in your choice of hardwood that sits upon geometric hairpin legs. And the second gives you the option of folding and rolling, while being just as eye-pleasing.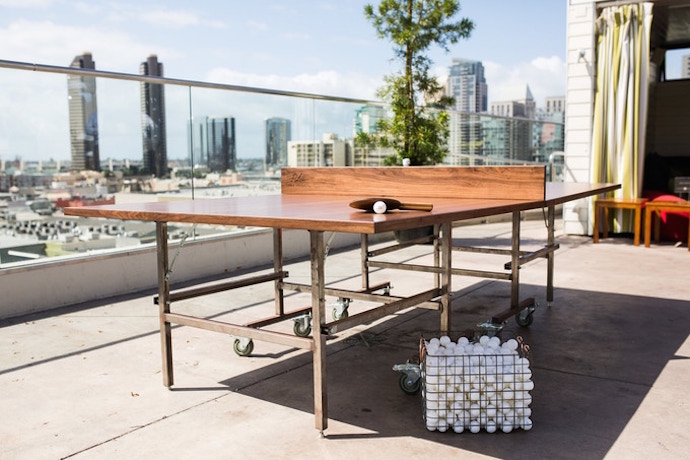 They're almost too damn nice to play ping-pong on...