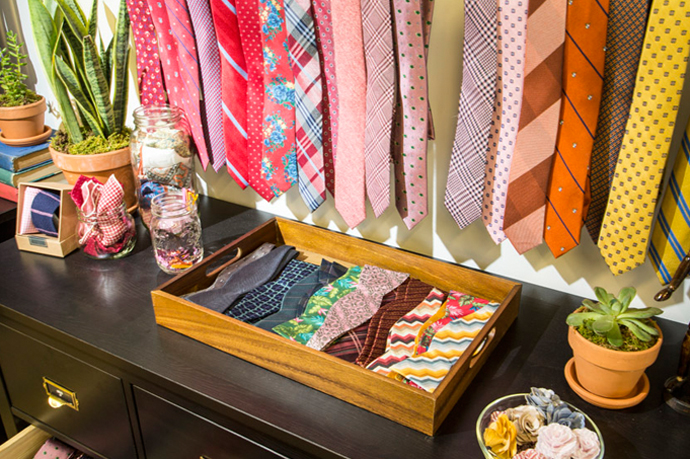 Back in May, we brought news of The Tie Bar: a five month menswear pop-up full of ties and dress shirts and made-to-measure happenings to have you looking good for wedding season. Well, good news: those five months are up, and The Tie Bar has no plans of leaving any time soon.
The menswear brand plans to stay in its Midtown location and continue to provide the good people of New York with striped button downs, patterned socks, bow ties, belts and more. And that bar-themed menu of wardrobe consultation options is still happening. Recall the Frequent Flyer, where they'll show you how to pack most efficiently with ties that lend themselves to being rolled up and shirts that work with a bunch of different looks; the Black Tie, where you'll learn how to approach the French cuff and how to accessorize a tux; and the Work Week Warrior, where they'll focus on streamlining your morning routine and helping you make a statement without being too bold.
Which, to be fair, is always a risk you run when pocket squares, colorful socks and bow ties are involved.
Now, some looks at the space, right here.
Now open, The Tie Bar, 400 Madison Ave (between 47th and 48th), 917-338-6164