Tag Heuer has built a long and proud legacy of making iconic racing watches, but the most iconic of them all has to be the Monaco 1133B Calibre 11 automatic timepiece that Steve McQueen sported in the 1971 film Le Mans, a classic racing flick about the golden age of motorsport.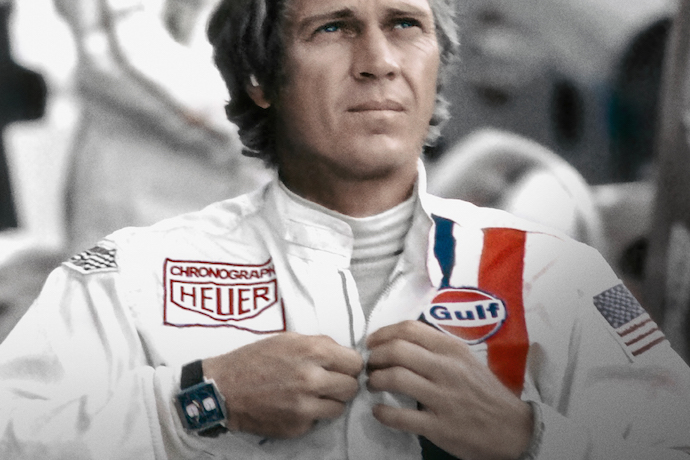 By the time he'd been tapped for the film, McQueen himself had built his own legacy of wearing (and driving) iconic things as well. In most menswear circles he's referred to as "the King of Cool" for the effortless way he made just about anything look like a million bucks. He was also a stickler for authenticity, so, once on set of Le Mans, McQueen immediately noticed the striking square-faced watch his driving coach—racing legend Jo Siffert—was wearing and insisted he wear one too for the film . And since the Porsche 917 he races in the movie has the livery stripes of Gulf Racing—two streaks of blue and orange—Tag Heuer went ahead and combined all of the legend-making into one watch commemorating the 50th anniversary of Gulf Racing.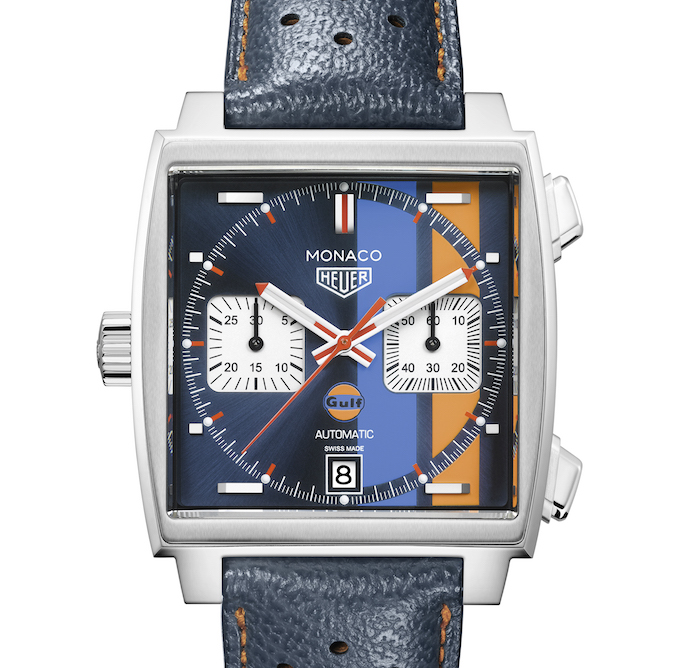 Right now the watch is only available in the United States for pre-sale through September 15, so you'll have to act fast—which would be very Steve McQueen of you.