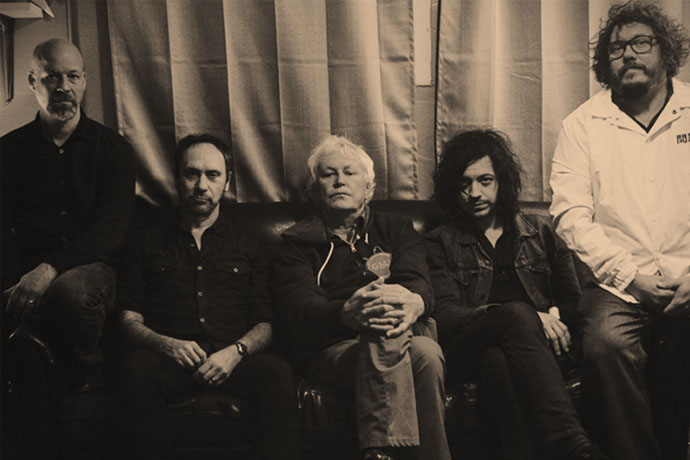 In just a few short weeks, Charles Bradley, Guided by Voices, other widely celebrated rock bands and some 40-odd international breweries will gather in Brooklyn for the sole purpose of providing you with a day full of good beer and better music.
All thanks can be directed towards Pitchfork and October (the beer website, not the calendar month).
It's called
OctFest
, it's coming to the Brooklyn Hangar on September 9th, and tickets are on sale now.
You can also win a pair by liking us on Facebook
, because 1) we're shameless and 2) that feels like a solid win-win.
Moving on... October, if you're not already savvy to it, is a beer culture mag created by Pitchfork's creative studio, Slow Focus. They talk mostly about beer pairings, interview relevant bands over a few brews, share beer cocktail recipes, that sort of thing. So it makes sense that they're behind this particularly well curated beer & music festival.
The day will bring together 6 artists (Guided by Voices, who actually released a beer in collaboration with Dogfish Head Brewery a few years ago, Okkervil River, The Sadies, Charles Bradley, Kilo Kish, and The Pains of Being Pure at Heart), 40 breweries pouring unlimited samples (from local favorites like Peekskill, to international standouts like Germany's Weihenstephan), and food from vendors like Bulldog Burgery, Big Mozz, and a couple more TBA (just sort of
feels
like the sort of thing Roberta's would be at).
Tickets are $60, or 2 for $100,
and available now
. Alternatively, throw us a sweet, sweet like and we'll choose a winner at random, or let our intern choose her favorite name off the list, by next Friday.
Have a glorious weekend, you.
VITALS
OctFest
The Brooklyn Hangar
2 52nd St (at 1st Ave)
Brooklyn, NY 11232
website