The fifth season of New York Fashion Week: Men's is in the books, and it strongly looks like we're longing for the mid-late '90s. And when we're not doing that, we're looking squarely into the future. We're talking strictly sartorially, of course. No non-clothing reason anyone would want to avoid thinking about the present, right?
Anyway, these are the trends that jumped out at us for Spring/Summer 2018:
1. Vertical stripes
This was everywhere, and was the most obvious indicator that we're headed into an era of recreating the late-'90s, which, in the case of vertical stripes, were recreating the '70s. 
Best In Show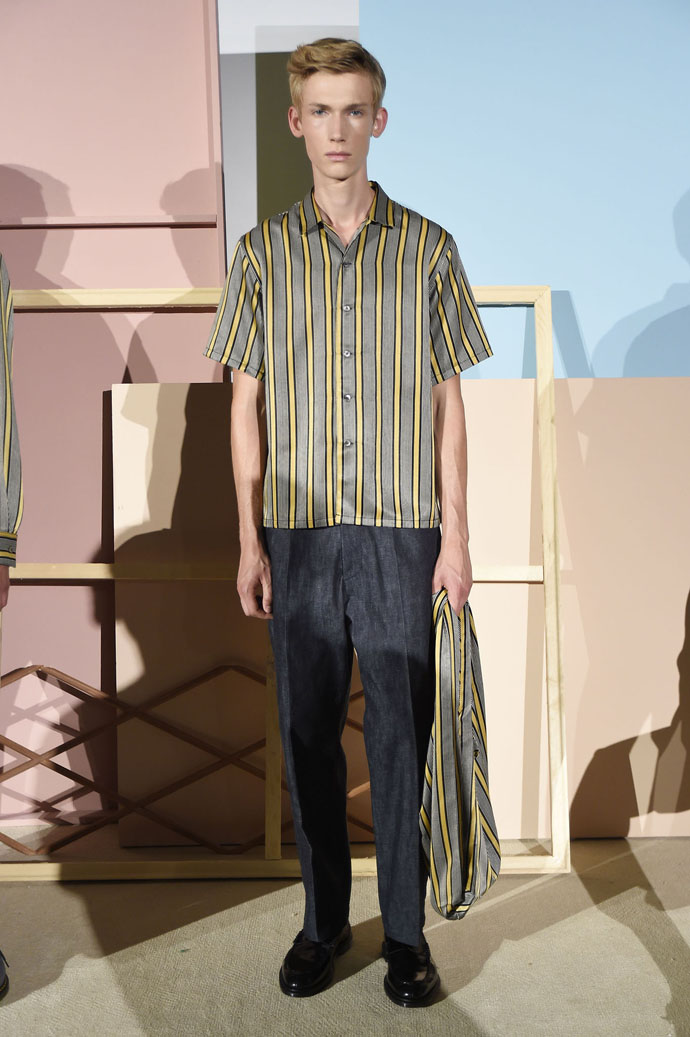 Maiden Noir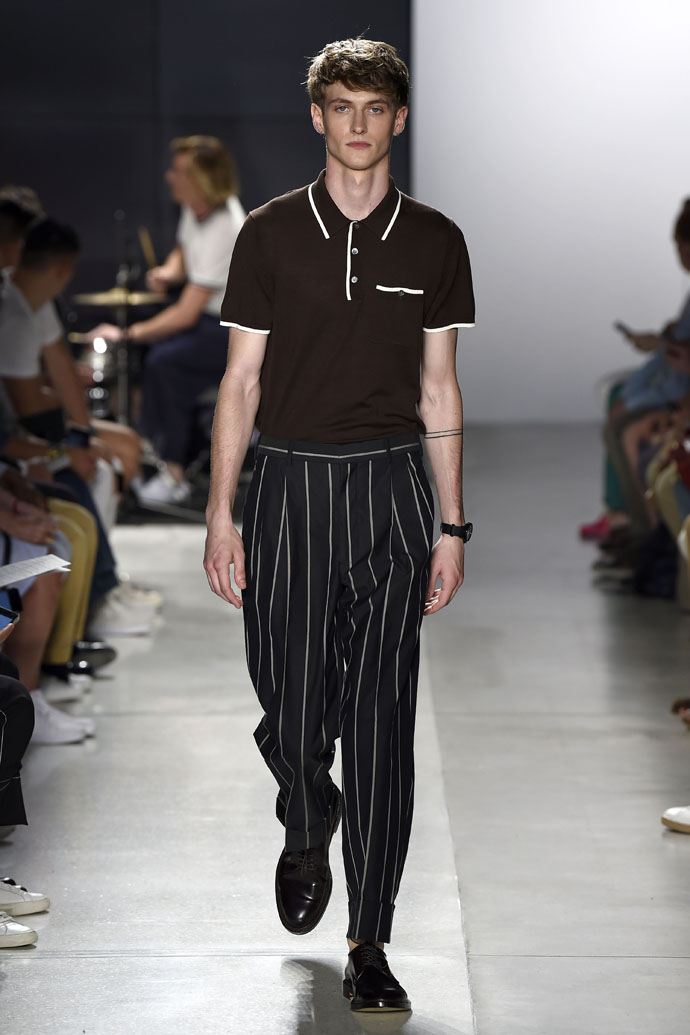 Todd Snyder
2. Weaning off of the bomber
The bomber will always be with us. It's a staple. But we've thought for the past couple seasons that it was time for labels to move on from it as the de rigueur piece of outerwear. Instead, we're seeing a lot more baseball jackets, which have been creeping into more collections over the past few seasons and are...basically bombers. 
Best In Show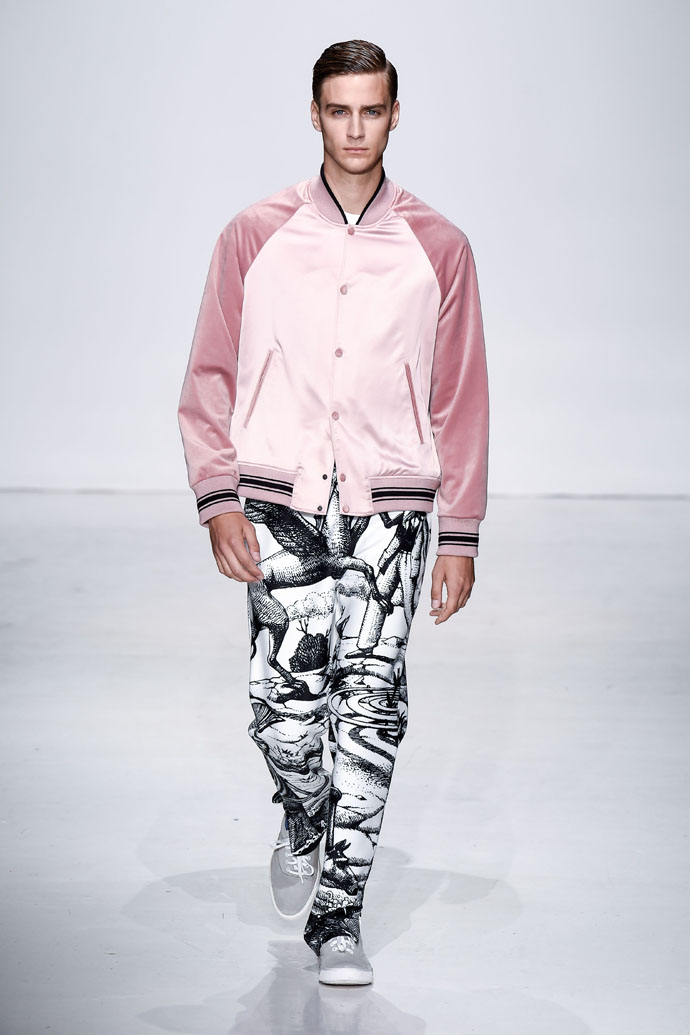 Ovadia & Sons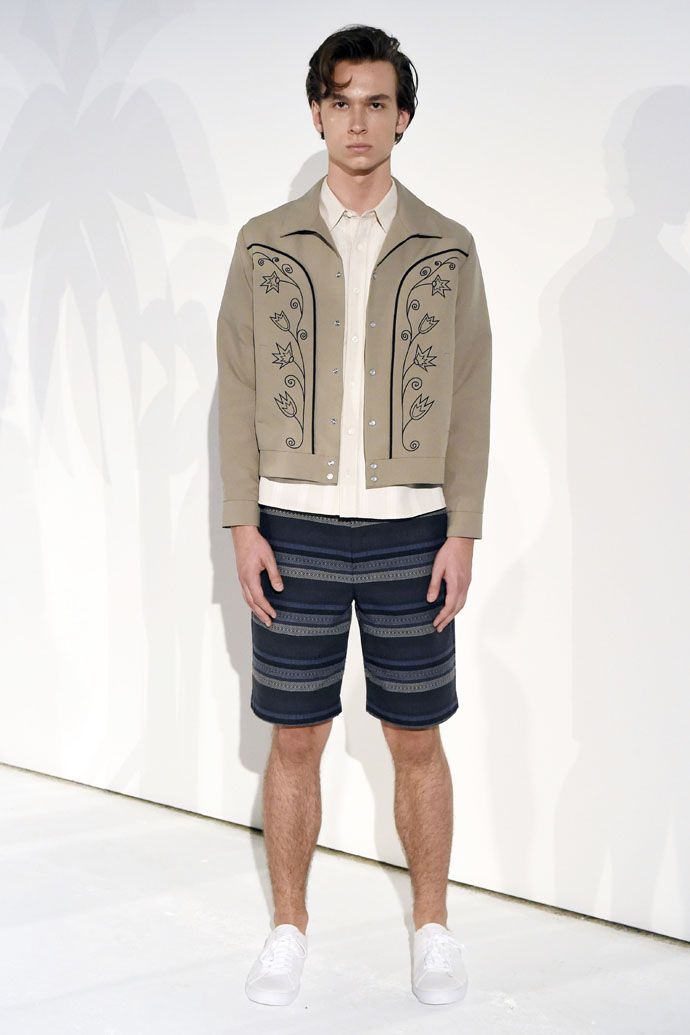 Krammer & Stoudt 
3. Jumpsuits
We don't expect you to be rocking a jumpsuit any time soon, but they're out there, and you might be accepting them into the mainstream sooner than you think. Remember how you felt about wearing sweatpants five years ago? 
Best In Show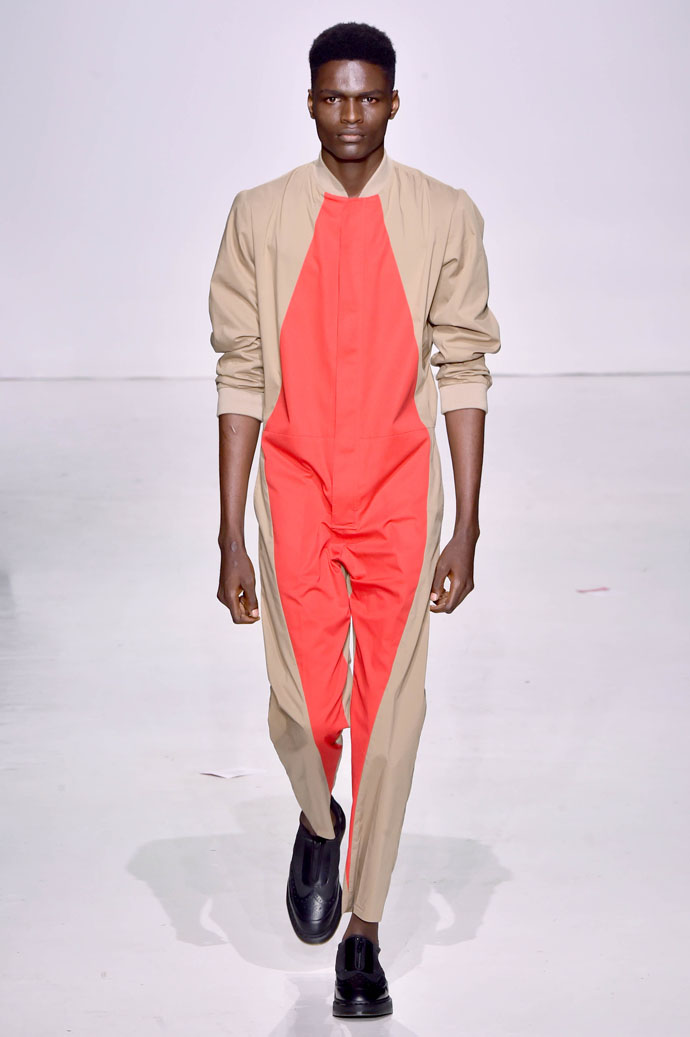 Carlos Campos
4. Synthetic Fabrics and Silk
Shiny things, technical things, satin things. Along with the requisite linen and cotton pieces, we saw a big uptick in the kind of materials you'd see on someone in
Empire Records
or
Buffy
. 
Best In Show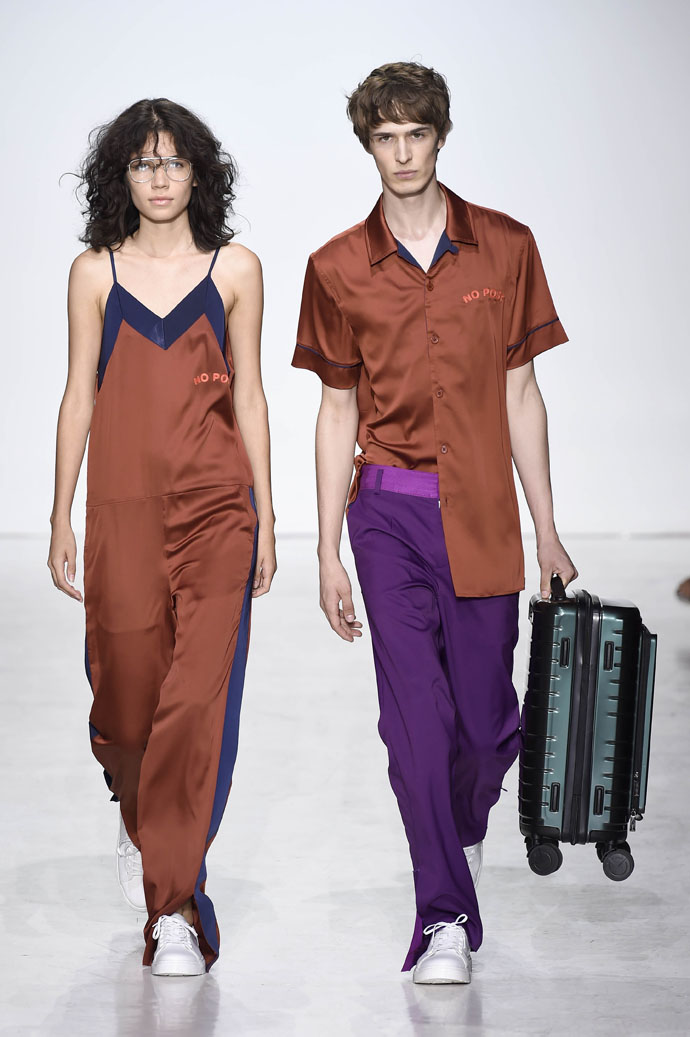 General Idea
5. The resort shirt morphing into the bowling shirt
This is a manifestation of the last trend. We've had a couple years of vacation-print camp shirts now, and we love the collar, and now we're seeing more solids and more sheen. 
Best In Show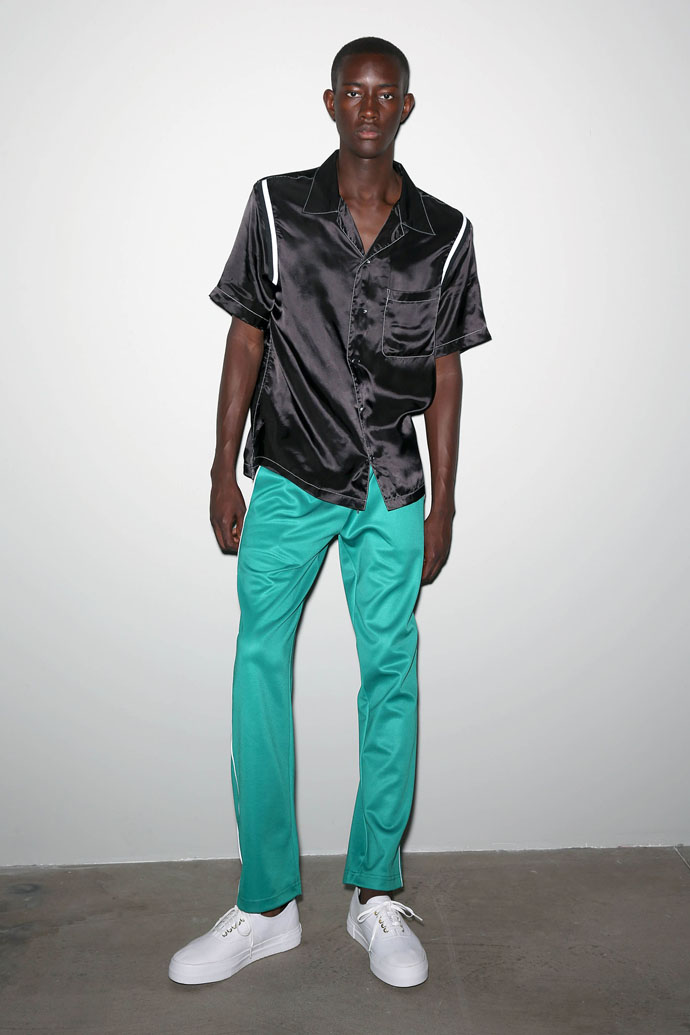 You As
6. Outerwear you can realistically wear in warmer temperatures
We have strong opinions on this. It looks like athleisure, technical materials and #menswear are finally beginning to converge into one superfashion that's all of practical, comfortable and great-looking. 
Best in Show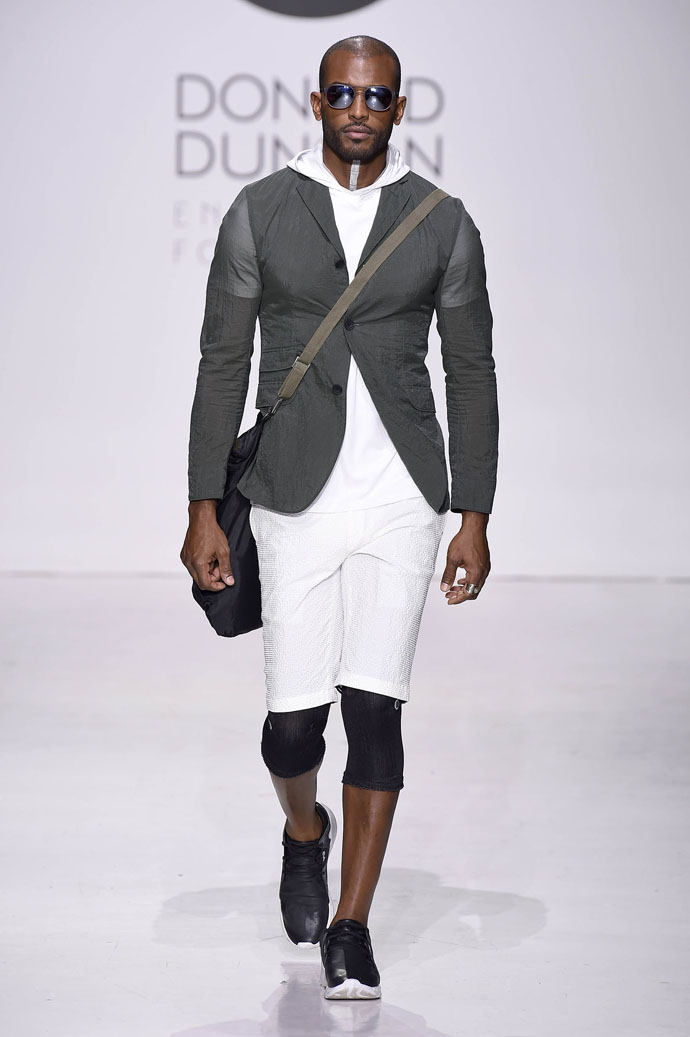 EFM 
7. Super Light Hoodies
The John Elliotts and Chris Stamps of the world have been on this for a minute, but way more people are bringing their interpretation now.
Best in Show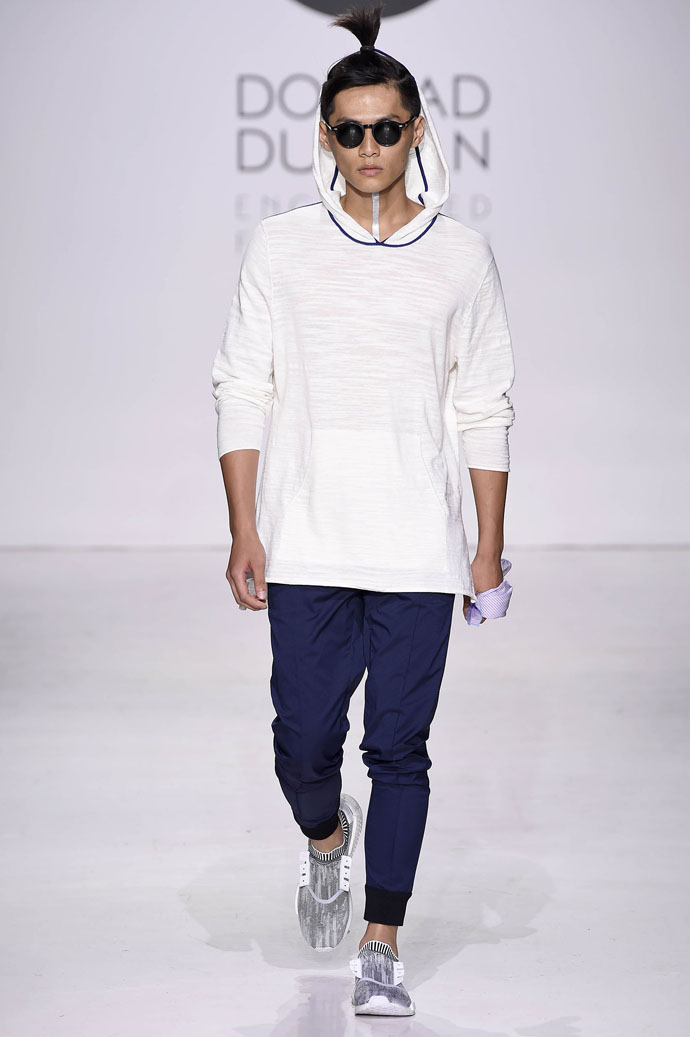 EFM
8. Ugly Sneakers
You've seen them. You've heard Kanye has one coming out. We're sad to report it's not going away. It's only going to get worse.
Best in Show
NA
9. Cozy things
We've seen a general trend toward relaxed fits for years now, and that's evolving into relaxed fits on things that could easily double as your favorite blanket. 
Best in Show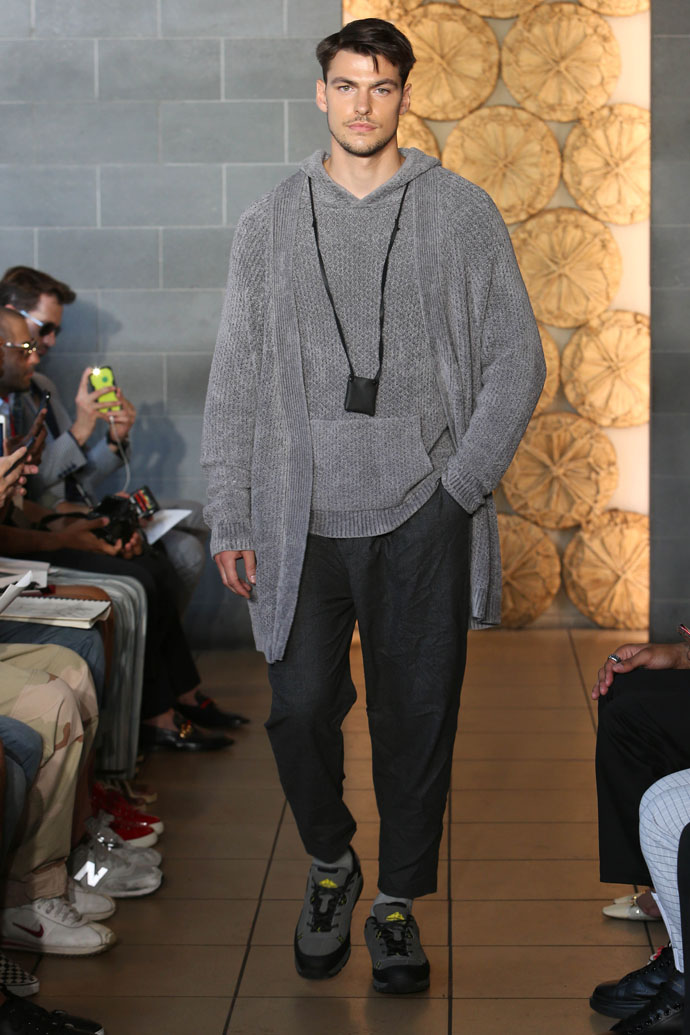 Deveaux
10. Brands launching womenswear
We've seen female models rocking men's clothes every season of men's week, but several brands actuall expanded into women's fashion for SS18. 
Best in Show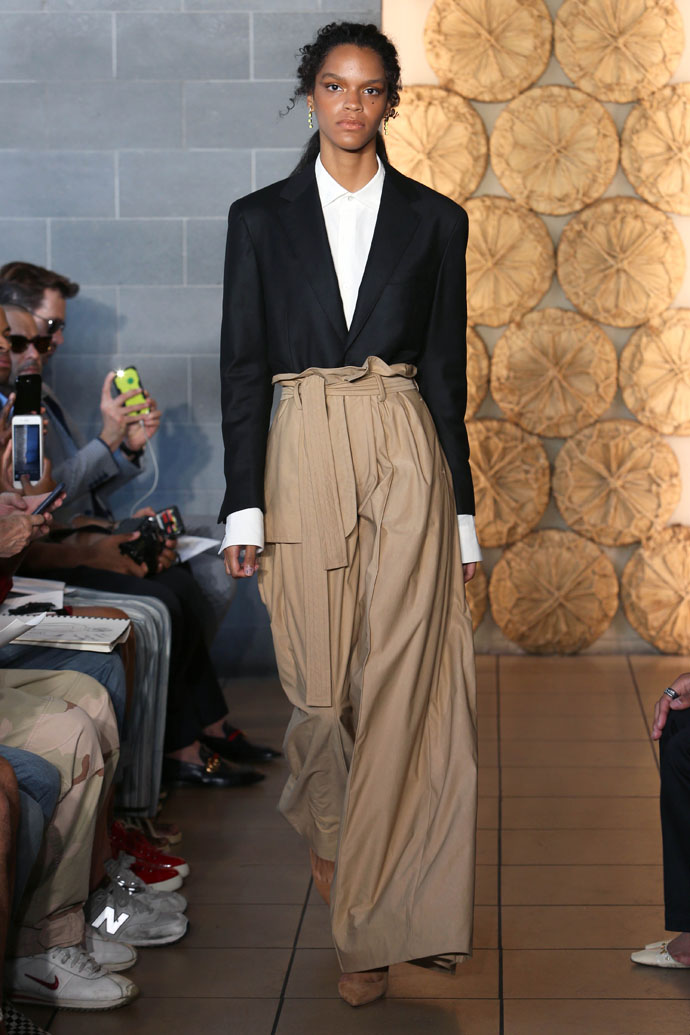 Deveaux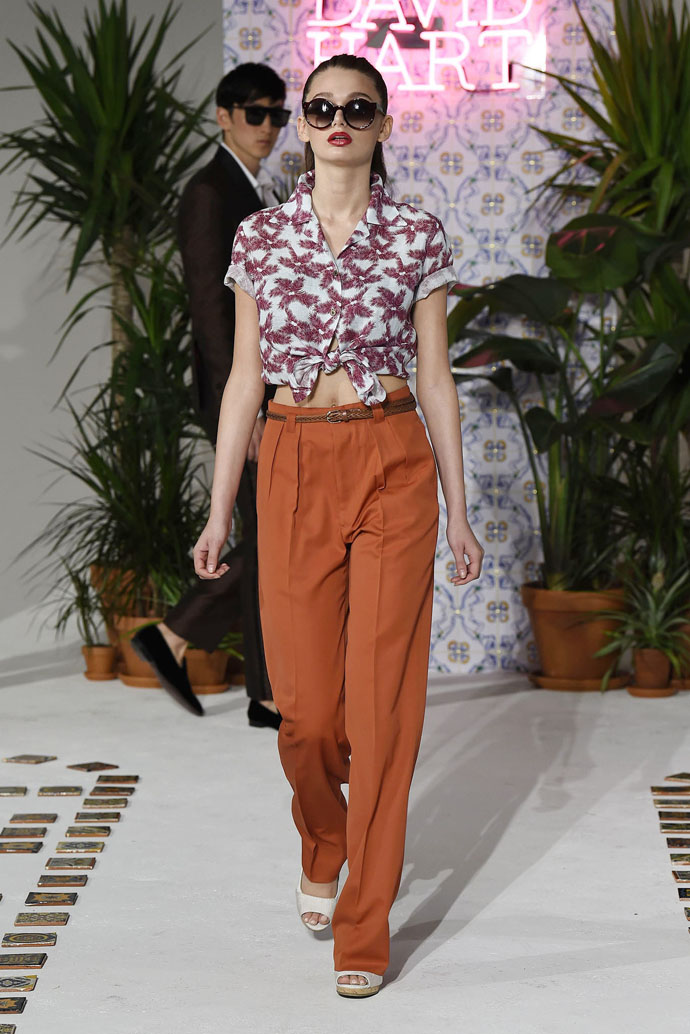 David Hart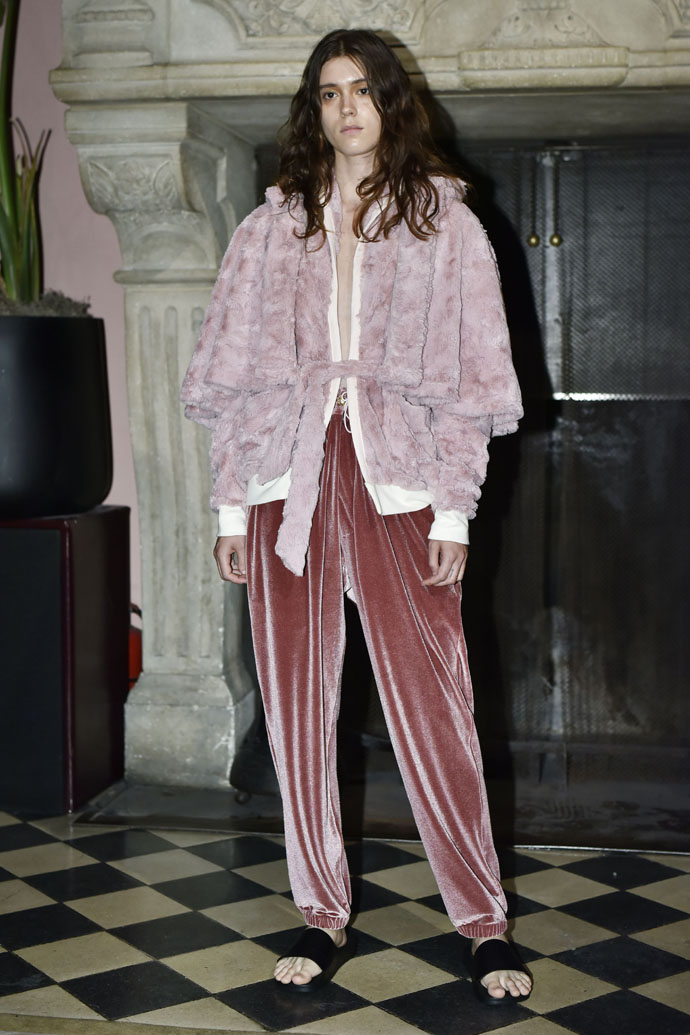 Palmiers du Mal
11. Pinks
Pinks that live in the neighborhood of millennial, but aren't exactly that. 
Best in Show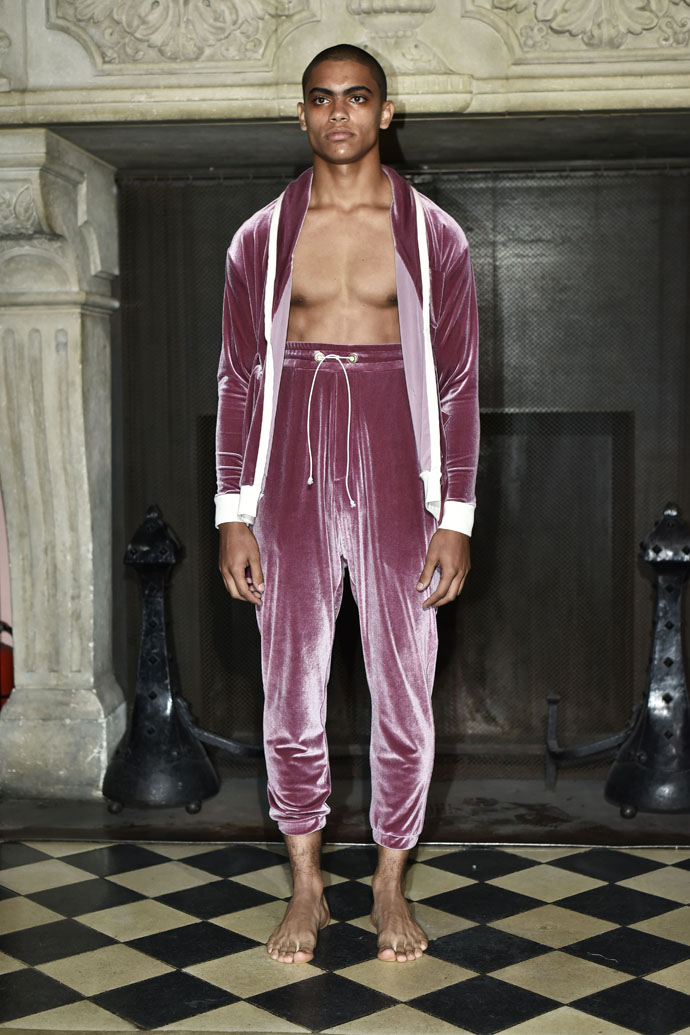 Palmiers du Mal
12. Half-zips
For a couple years, designers were putting zippers everywhere on garments. Now, they're headed back to more traditional places. Yet another very '90s touch. 
Best in Show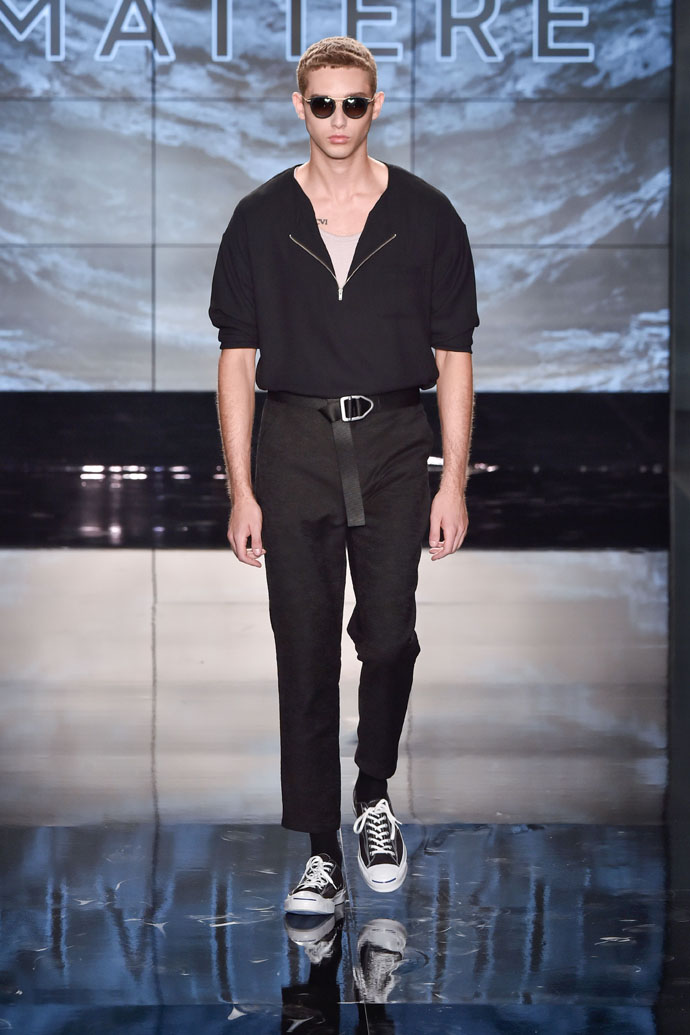 Matiere