You might have noticed that today is opening day. Or you might not have. Baseball is chill that way.
Regardless, we figured that before we get too absorbed in the highs and lows of the current season, we'd take a contemplative look back.
Not at last season's nerve-wrecking World Series—although that was pretty fun—but at the evolution of baseball cap style, from its humble beginnings in the mid-19th century to present day.
We've got a highly educational timeline for you below...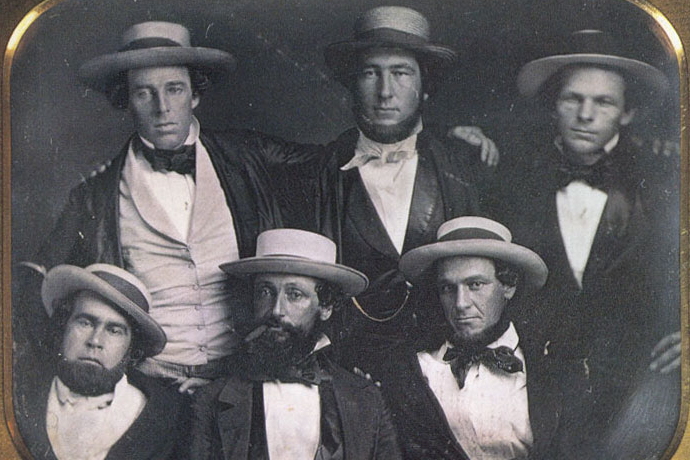 1837ish: The New York Knickerbockers baseball club, seen here wearing some decidedly un-sporty straw hats. Sure, they look more like a barbershop quartet than a bunch of athletes. But they also look pretty damn dapper.
1860: The Brooklyn Excelsiors popularize what would come to be known as the "Brooklyn-style" hat, which is oft considered the precursor to the modern rounded-top baseball cap. Coincidentally, we can't say we'd be surprised if they made a comeback amongst young Brooklynites.
1895: This year marked a short-lived experiment in transparent, green-tinted bills designed to both give an outfielder a wider range of view and protect his eyes from the sun. It also allowed them to more easily work on their taxes between innings.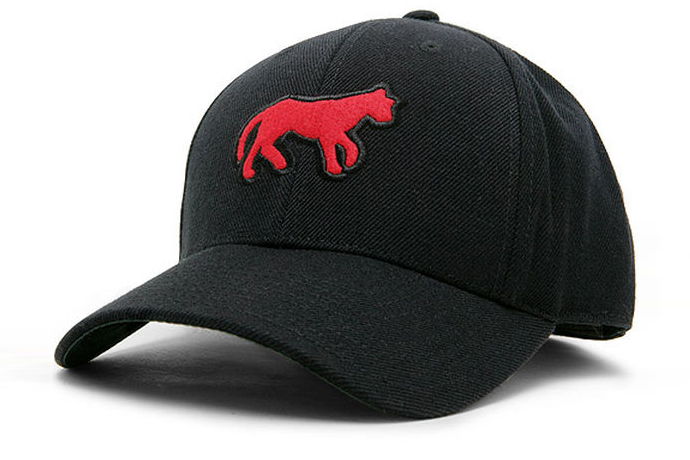 1901: The Detroit Tigers are the first team to put their logo on the front of their caps, paving the way for industrious teams to monetize things like "official" hot dog buns of their team.
1903: Spalding creates the Philadelphia-style hat. The primary innovation: a more durable, completely stitched visor that is still the standard for today's hats.
1908: The St. Louis Browns with a two-toned white-and-brown brim, which was imitated for a few seasons by the Washington Nationals in 1912 before fading into the annals of baseball history forever.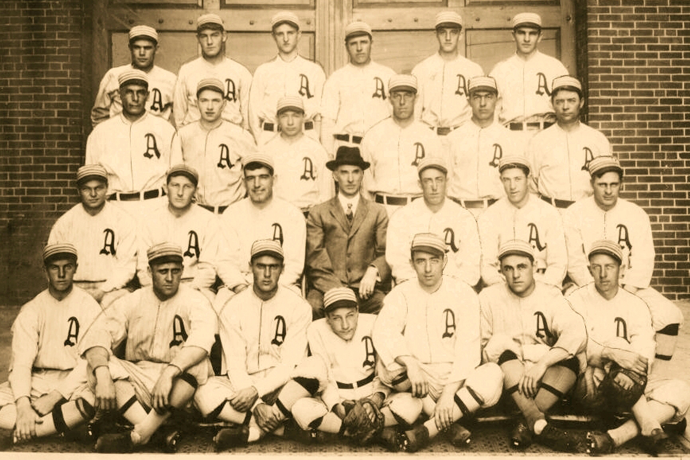 1909: The horizontally-striped pillbox hat—more popular in the late 1800s—enjoys a brief revival with the Philadelphia Athletics, who won three World Series in the six seasons they wore them. Evidently players were in the midst of a baseball-hat-related identity crisis during this period.
The 1940s: Latex rubber is introduced into the hats, resulting in the stiff, structured baseball caps we so strongly associate with people who chew tobacco, take steroids and otherwise take part in America's greatest pastime.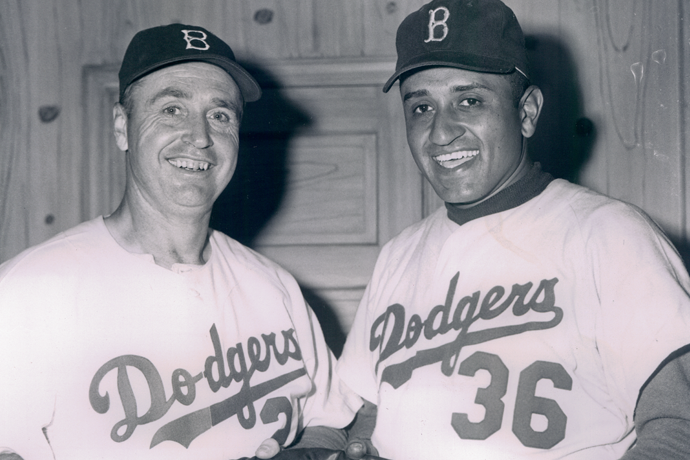 1954: New Era releases the 59Fifty hat. More or less, this becomes the blueprint for all subsequent models of modern baseball hats. Which makes sense: baseball just feels so quintessentially postwar.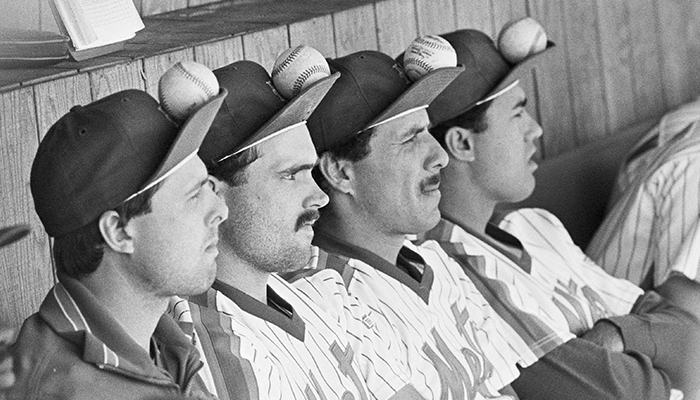 1985: The origin of the rally cap is subject to much dispute, but it most prominently entered the scene with the superstitious fans of the 1985 New York Mets at Shea Stadium.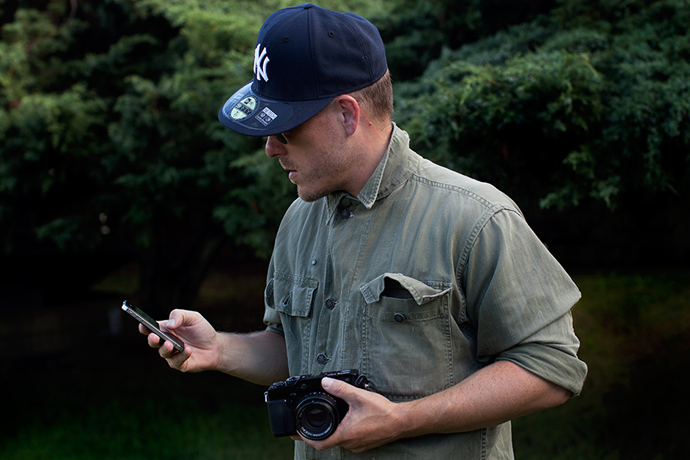 Late 80s/early 90s: Around this time, the sticker phenomenon emerges, first as a very practical effort to demonstrate that your hat is not a counterfeit, and later as just another trend richer people co-opted from poorer people.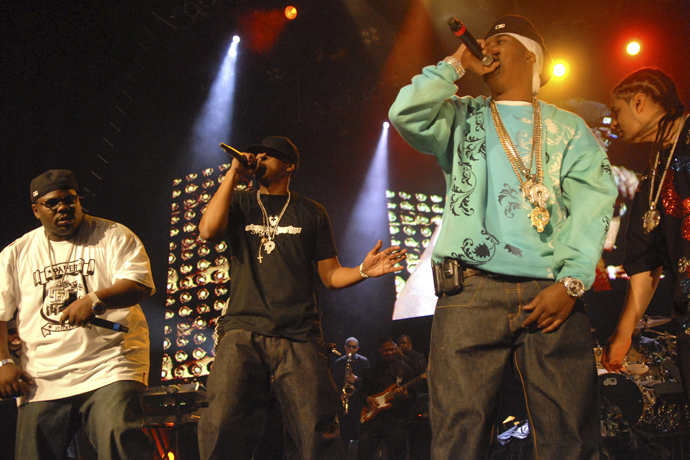 1999: Off the field, at least according to Complex, rapper Memphis Bleek was the first to wear a baseball cap over a durag.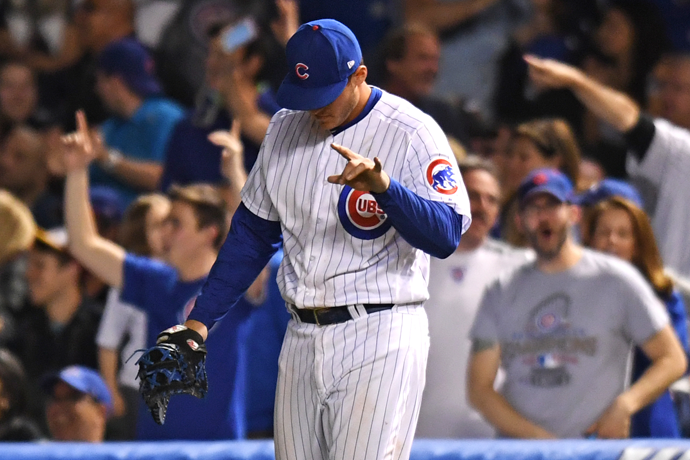 Present Day, On the Field: You recognize this. Large, structured crown. Defiantly flat-brimmed hat. Kind of looks a little big, but on purpose. Almost impossible to wear askew. Yeah. It's pretty timeless.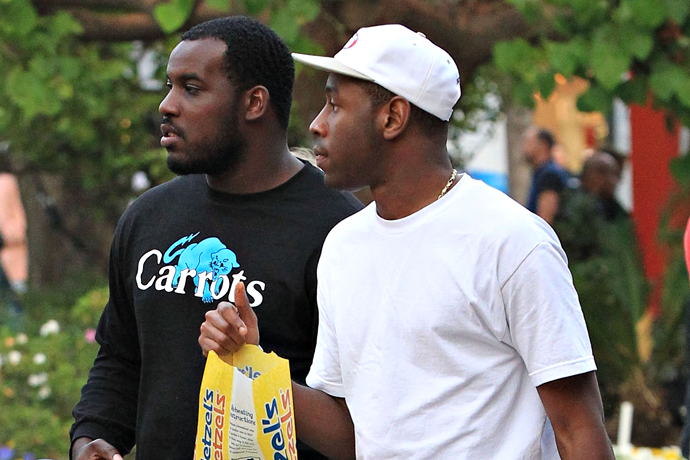 Present Day, Off the Field: The monochromatic hat—like the Alexander Wang version—is something of a high-fashion staple at this point.
Then there's the Tyler, the Creator, So-Cal skater look with a short brim, monochrome crown and small, understated logo.
And, one of our favorites, the undersized crown and rectangular, slightly upturned brim, for a little added
boyish goofiness (ala infamous boyish goof Mac DeMarco).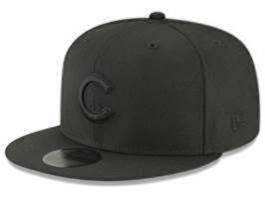 Plus: check out the new New Era Blackout collection, an all-black number you can pair with a pair of fresh white sneakers en route to the game (or, well, anywhere else).
Finally, a few bonus shout-outs...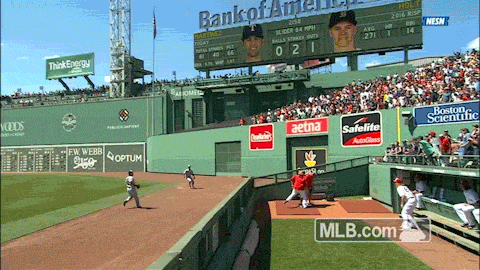 746 style points to Robbie Ross for perfecting the cap-catch.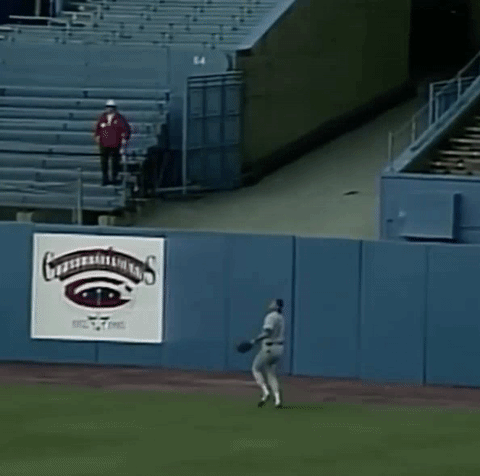 And minus 746 style points to Jose Canseco, whose hat inadvertently caused a home run for the opposing team.
Credits: 19c Baseball (1837); Sports Unlimited Inc. (1901); William Burgess (1909); Barney Stein/Sports Studio Photos/Getty Images (1954); Jack Balletti (1985); The Sartorialist (late 80s/early 90s); Kevin Mazur/WireImage/Getty Images (1999); Patrick Gorski/Icon Sportswire via Getty Images (Anthony Rizzo); Hollywood To You/Star Max/GC Images/Getty Images (Tyler, The Creator); MLB (Robbie Ross); Tomas Ferraro (Jose Canseco)
An original version of this article ran on April 28, 2017.