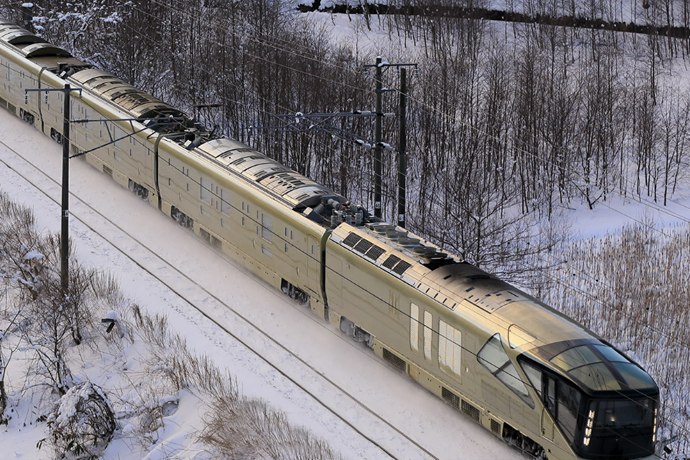 Ah, a leisurely journey by train. There's just something about it that sounds... like it's going to be long and uncomfortable.
Well, if you put a designer from Ferrari on the case, then add the Japanese rail system, the outlook starts to improve.
That's at least what a new high-end vacation option called Train Suite Shiki-shima has made a $44 million bet on. Its highly anticipated sleeper train will make a maiden run in May. It will carry just 34 passengers, and will feature a glass-enclosed observation car, fine dining and a deluxe suite with its own traditional Japanese bathtub in case you need a soak while you loop your way from Tokyo to the northern city of Noboribetsu over the four-day, three-night journey.
Now the bad news. The trip costs $8,000 and it's already sold out for the first six months. The good news: they're accepting applications now for autumn and for 2018.
But if you can't wait that long,
you've got some options elsewhere in the world
.