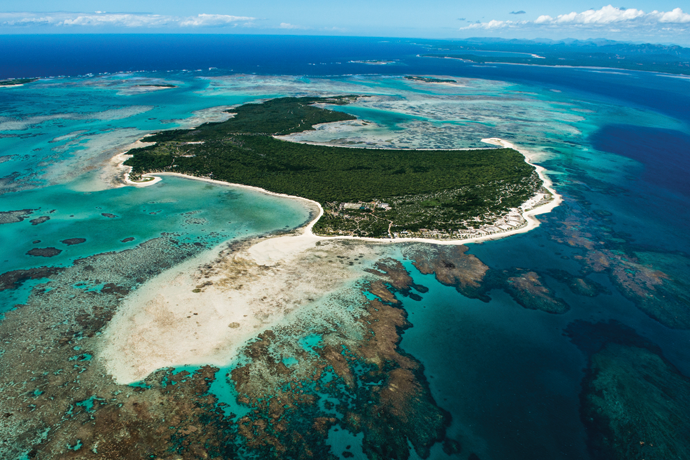 "Oh, I just spent some time this summer diving around shipwrecks and sleeping on these private beaches off the coast of Madagascar. What'd you do?"

That's you talking in September.

All because you listened today.

That's when we waxed on about Miavana, a private lodge on the remote, beach-encrusted island of Nosy Ankao, opening in late April for daily adventures and simple kicking back in the middle of the ocean.

Okay, let's ignore all the coral reefs and endless deep blue sea and trails full of lemurs for just a second. And focus on your stay. That'll happen in one of 14 villas made from hand-cut Madagascan stone. There's an infinity pool nearby, plus a rooftop bar, a pizza oven on the beach and lots of eye-catching local art. Yes, Madagascan. We looked it up.

Back to nature. It's special here. And it's pretty much all yours to do some pretty bucket-list-y shit amongst. Like...

—Diving to shipwrecks and exploring coral reefs, lagoons and secret coves.

—Sailing, deep-sea fishing or whale watching out on the water.

—Sleeping outdoors and picnicking on a smaller, nearby island with its own private beach.

—Waking up to glimpse sea turtles and taking helicopters to the mainland to get close to lemurs.

Because lemurs never helicopter over to see you.