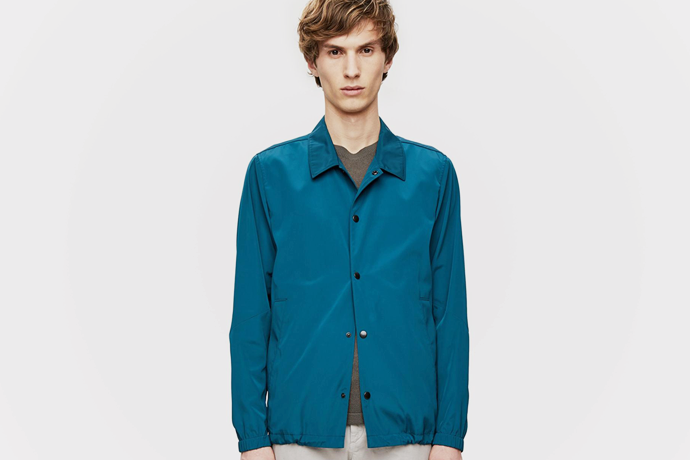 In the menswear world, and in fashion in general, we're in an era dominated by the bomber jacket. But outerwear isn't a zero-sum ballgame. There's always room for another form to emerge from obscurity and find its day in the sun. Right now, that form is the coaches jacket, another simple, functional, waist-length transitional design that's been favored by high school football and baseball coaches on idyllic midwestern fields since at least the '60s.
You'll probably see a glut of them in the next couple years, and designers will eventually bring the design to places unknown, but here we've got the first examples of the renaissance.
We'll start things off with a handful of classic versions. The basic elements of the coaches jacket are a nylon or polyester construction, snap buttons and a drawstring waist. Before designers start running $1400 suede versions down the runways, you can cop one of these entry-level jobs.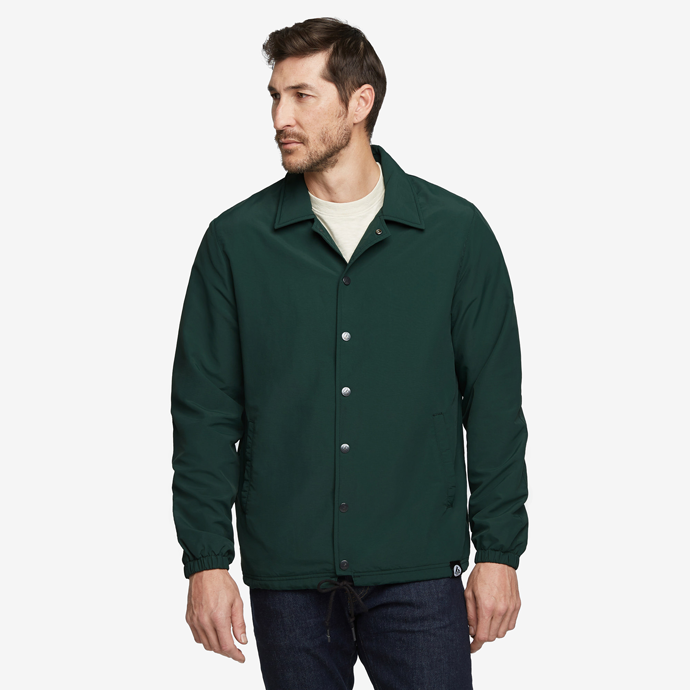 American Giant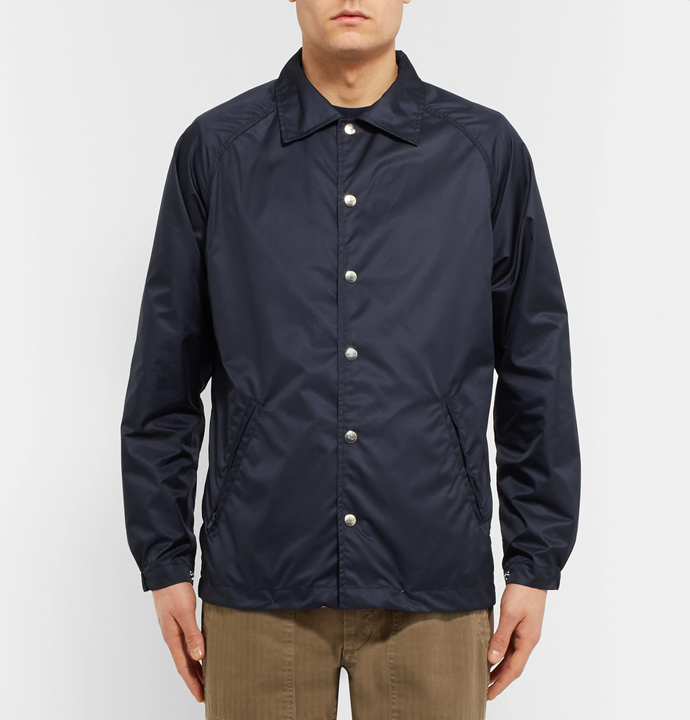 Battenwear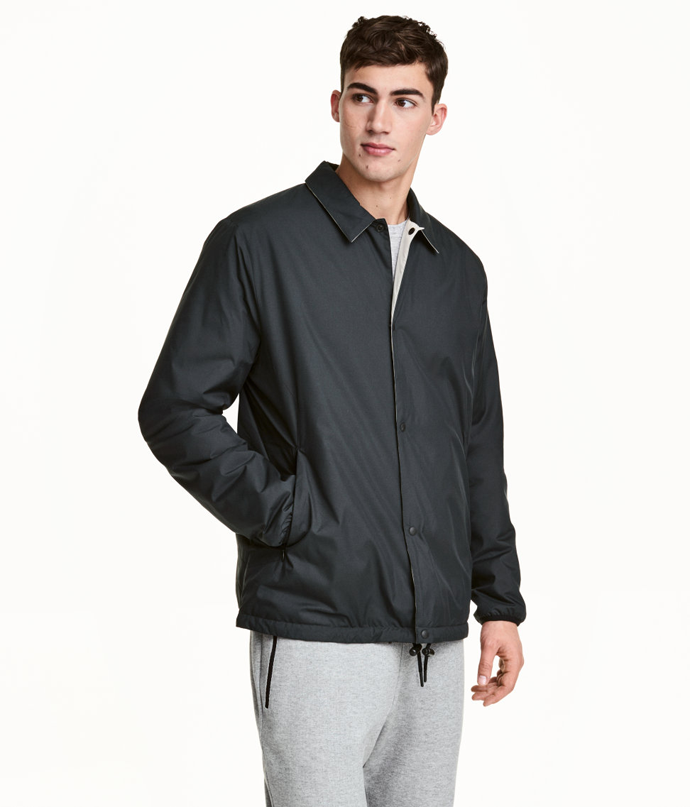 H&M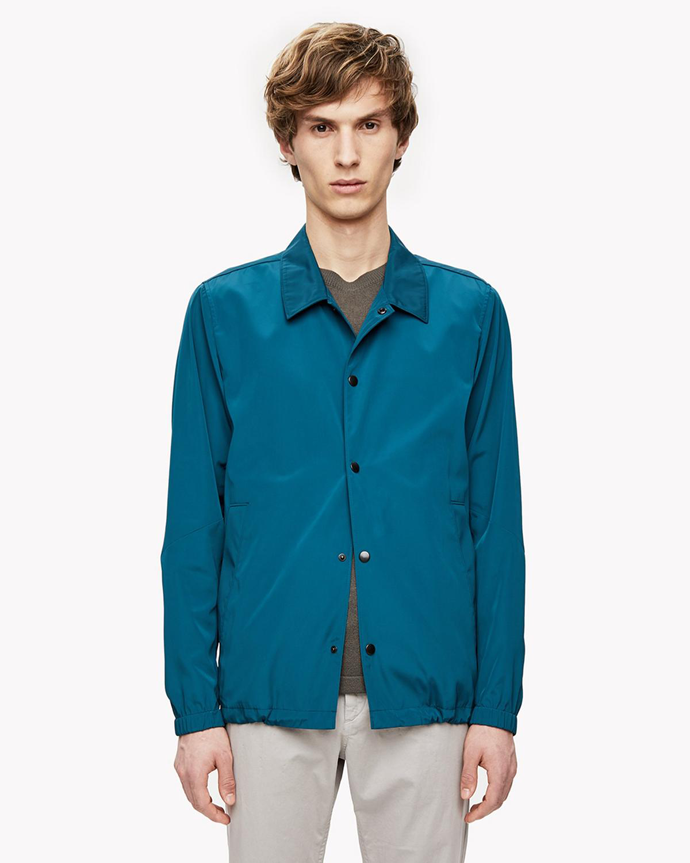 Theory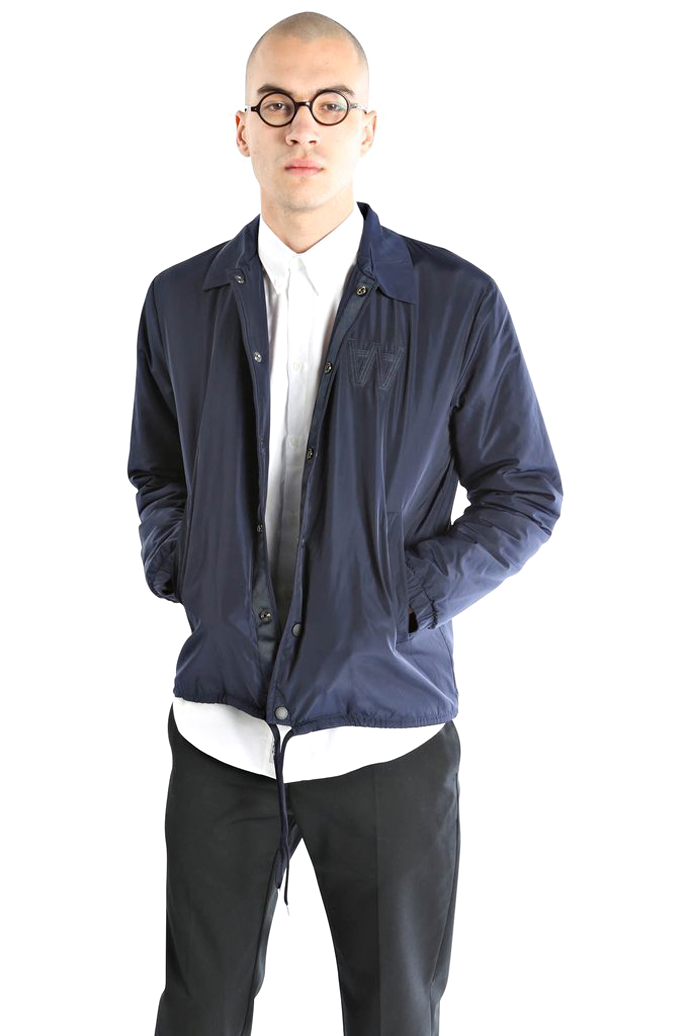 Wood Wood


So far we haven't seen any radically different takes on the fundamental cut of the design, but we have seen labels experiment with different materials to get the evolutionary ball rolling.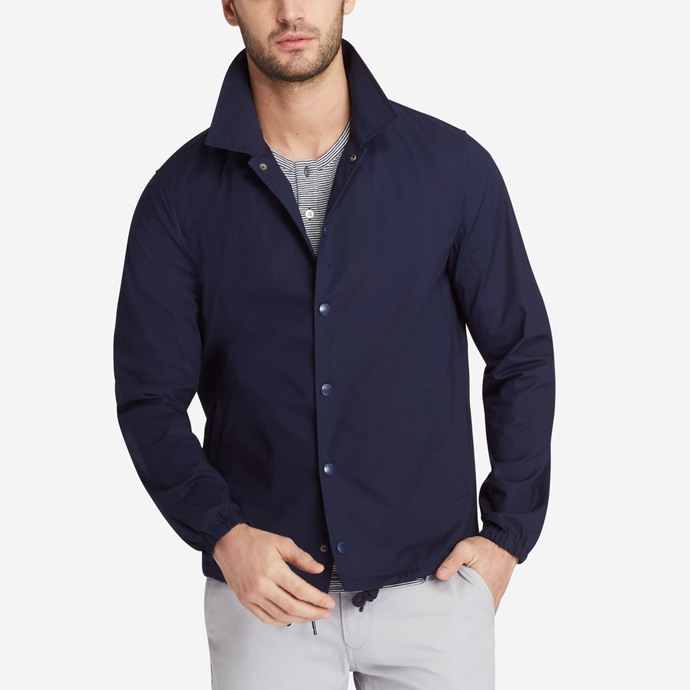 Bonobos
is going a more breathable route with a cotton-spandex blend.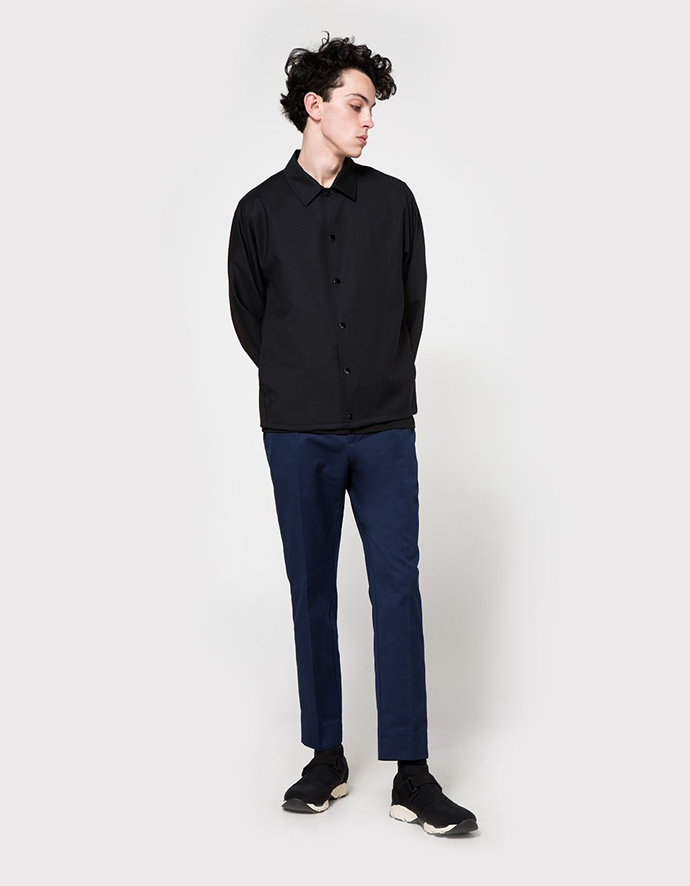 3.1 Phillip Lim
has a wool version you should be able to bust out even during the last gasps of winter.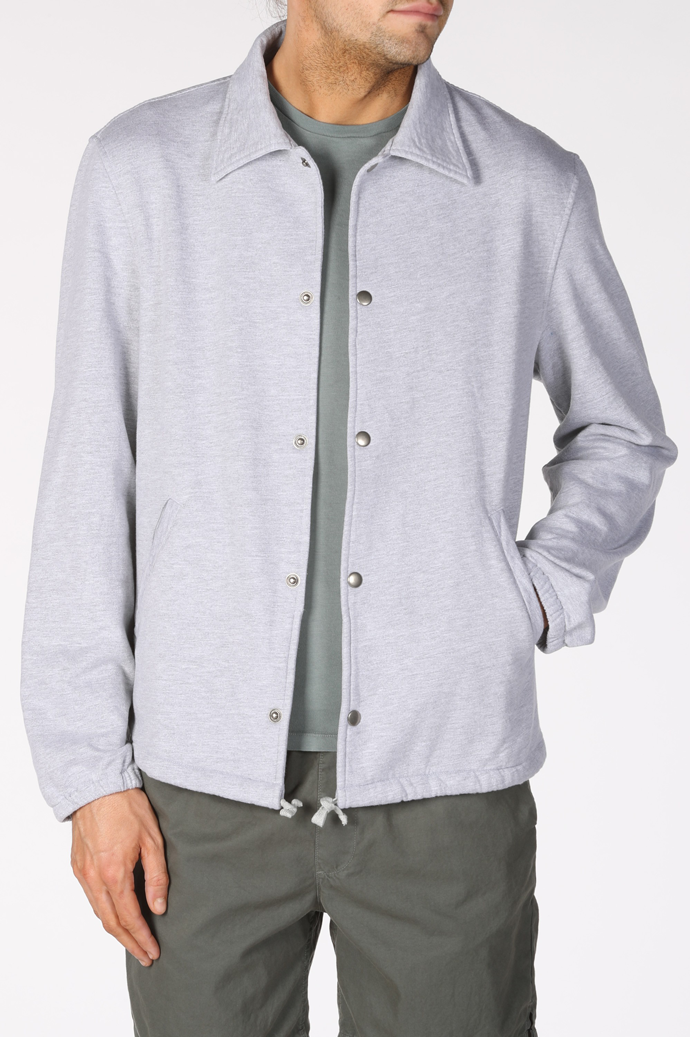 Save Khaki
's take uses heather jersey, which should let you double this as a more athletic take on a lightweight spring cardigan.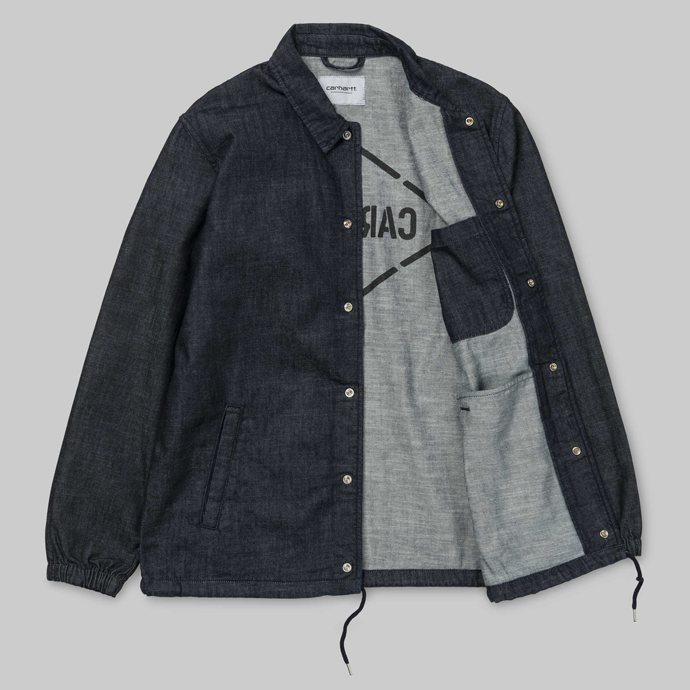 Carhartt WIP
pushes things to a workwear place with rinsed denim.
Down to the final three. These are the ones that skip right past step one into street style territory.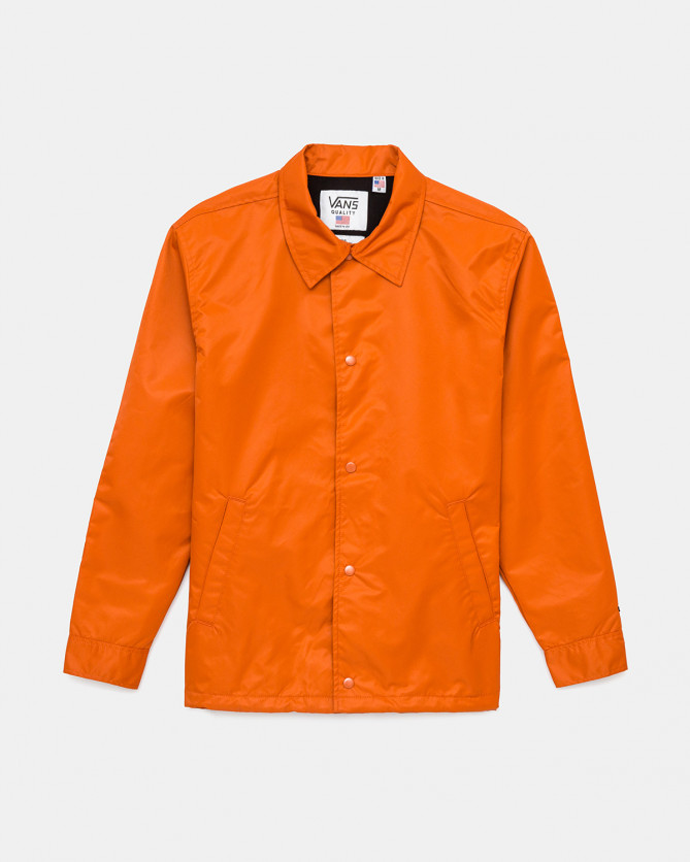 Vans Vault teamed with Our Legacy
on a color normally reserved for the aircraft marshalling industry.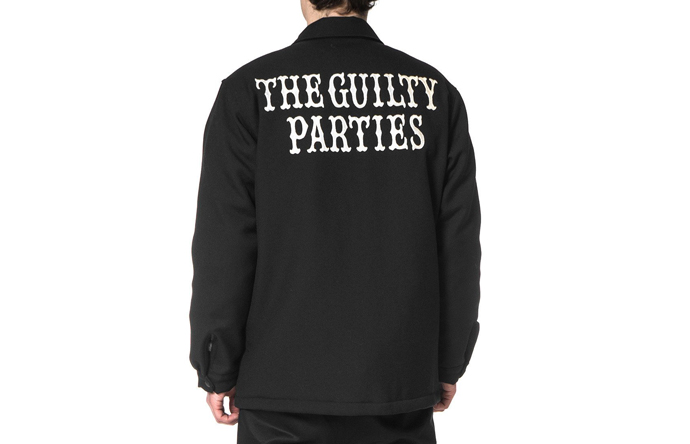 Wacko Maria
applies their esoteric "The Guilty Parties" theme.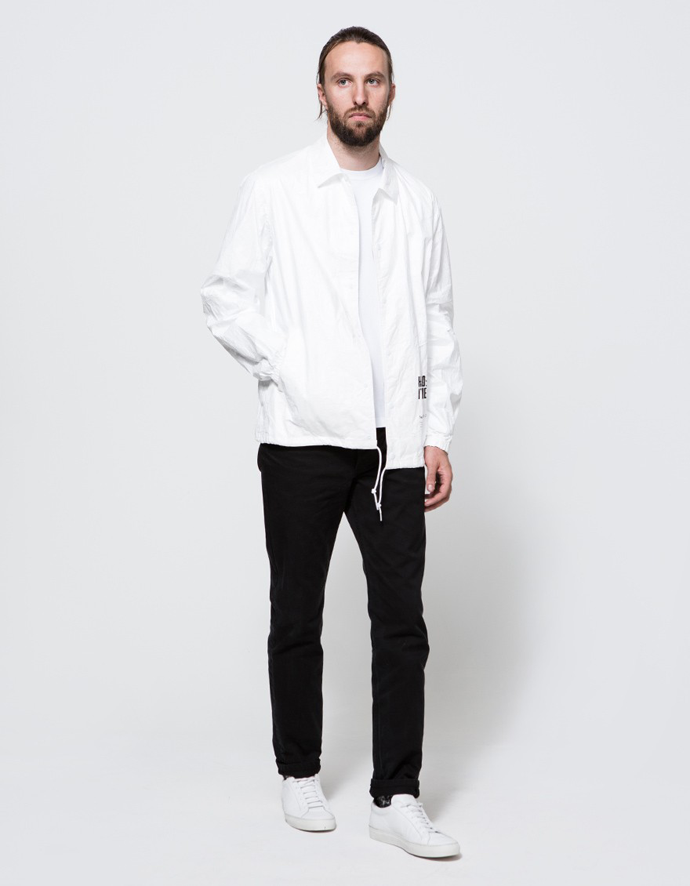 And
Neighborhood
made a version just for NeedSupply that employs a mailer-packaging texture and some subtle branding.