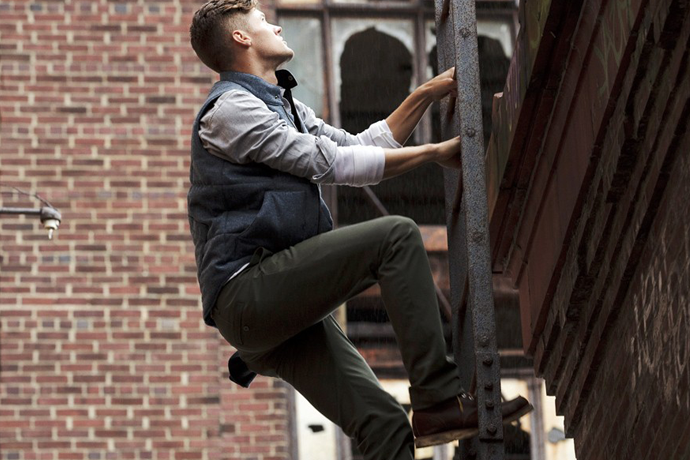 There's an old saying that applies very well to rainy seasons like the one we're in...
"Failing to prepare is preparing to get caught in the rain wearing the wrong thing." Or something like that.
Which is why we had a couple of our style guys come up with a few different ways to stay dry when the rain comes (or doesn't really) whether you're more traditionally inclined or sporty. Take it away, fellas...
"The new-age sporty, high-tech stuff is all good and well, but sometimes it's better to stick with what's always worked. Which is why I'm going the traditional route and skipping the neoprene in favor of waxed canvas, wool knits and the like. First we'll start out easy with a misty-day kit—unfortunately Morning Mist™ was taken—and then we'll work our way toward a heavy rain outfit." —Najib Benouar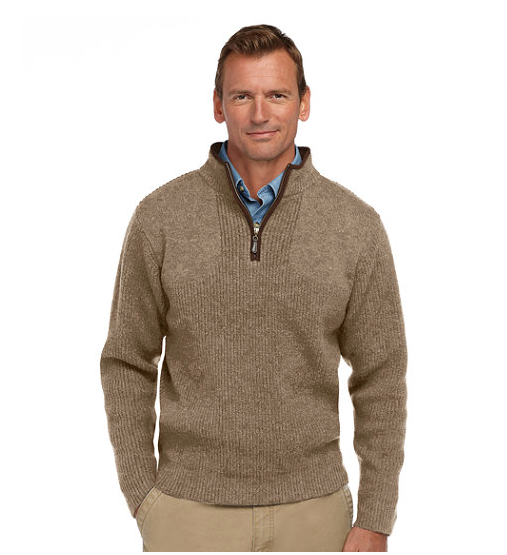 L.L.Bean Waterfowl Sweater.
This is the sweater you want to be wearing to ward off any turns for the brisk or damp. Its tightly woven wool is naturally water-repellent, which is why it's favored by duck hunters—so it should suffice for a stroll during a gentle mist.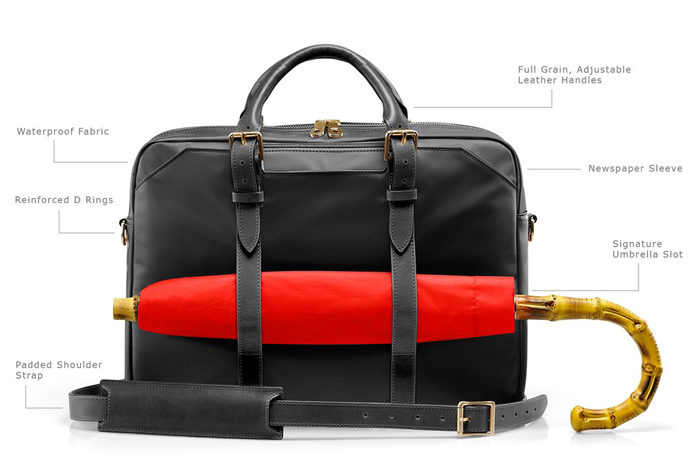 Stuart & Lau Briefcase.
This briefcase is weatherproof and has a built-in slot for a small umbrella. Preparation is key.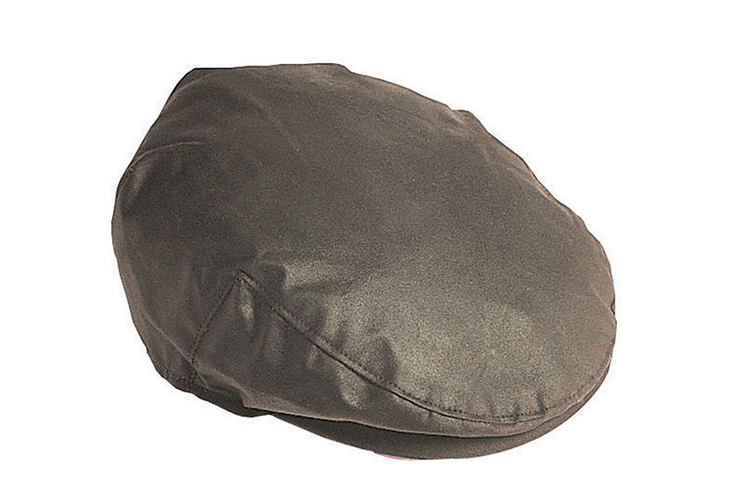 Barbour Sylkoil Wax Cap.
If it's not going to rain hard enough to necessitate an umbrella or a heavy-duty raincoat, you might as well opt for the next best thing: a cap made by Barbour.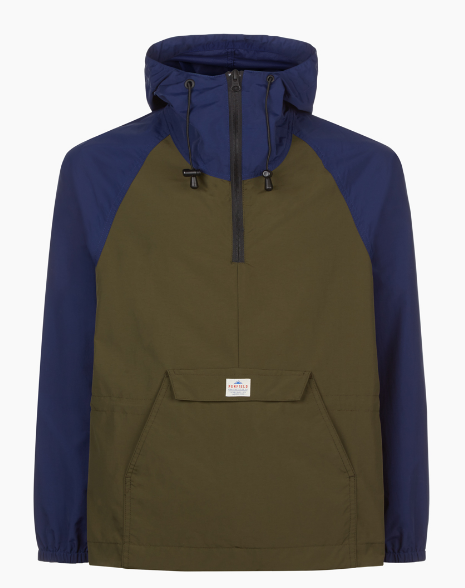 Penfield Packable Jacket.
Have this tucked into your briefcase, in the event that you misjudge when the heavy stuff is going to come down.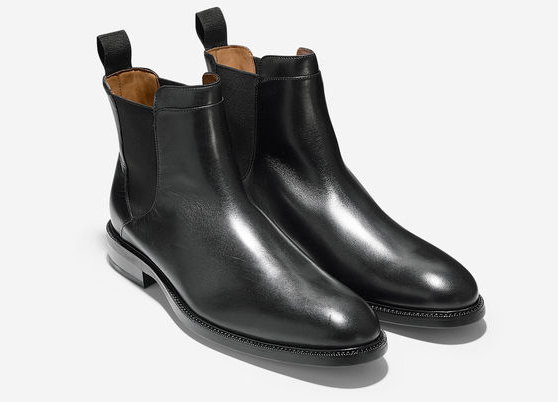 Cole Haan Waterproof Chelsea Boots.
Better safe than sorry, especially when you don't have to sacrifice any style points.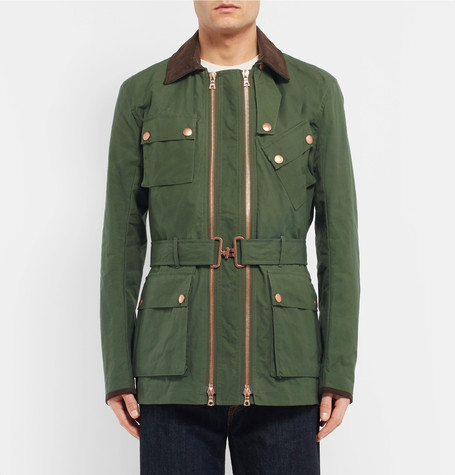 Private White V.C. Waxed-Cotton Jacket.
Now we're moving into heavier rain territory here. A good waxed-cotton coat has been keeping everyone from curbside to countryside dry for as long as anyone can remember. You'll be in good company.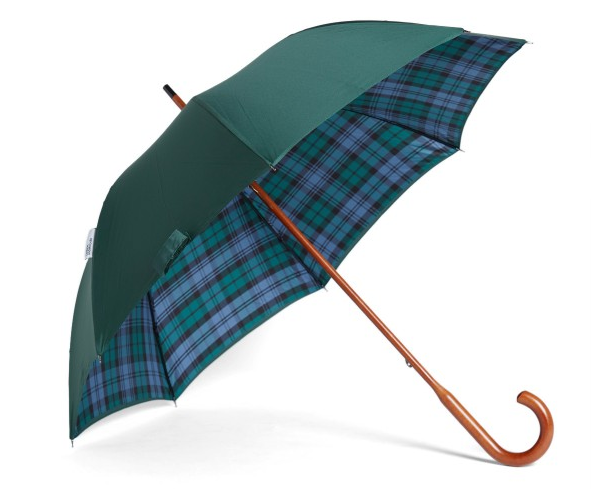 London Undercover Classic Umbrella.
In times like these, you need a proper umbrella. Not one you just bought on the corner that won't last you through this storm, let alone the next.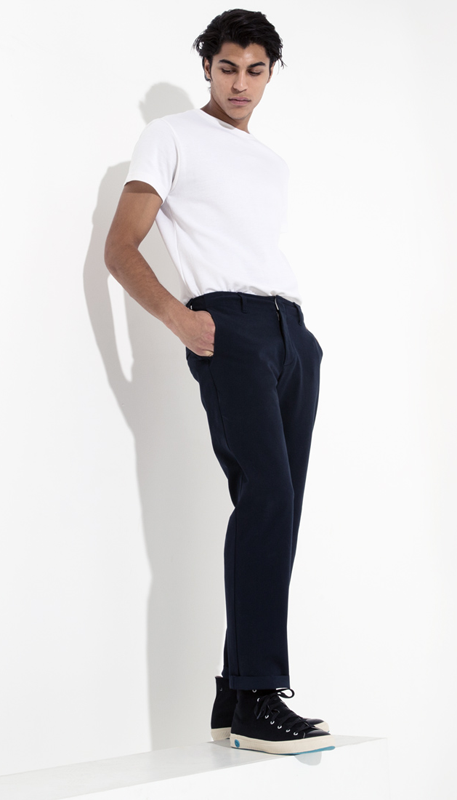 Outlier Weatherproof Chinos.
Your lower half will stay dry thanks to the tech-y fabric, but because they've done such a good job of making these look like classic chinos, everyone will be none the wiser.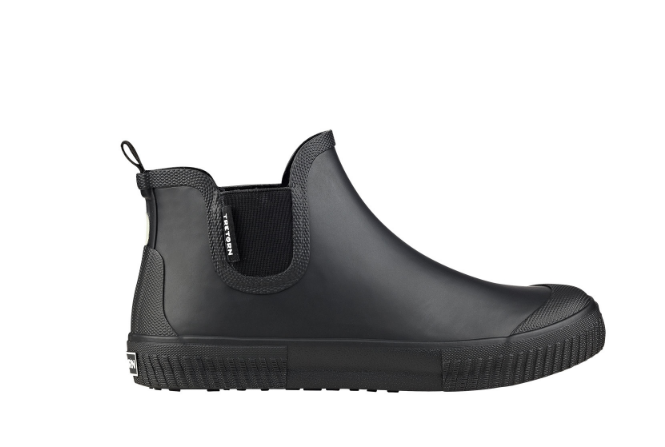 Tretorn Galoshes.
These galoshes have the least absurd clamdigger-to-regular-shoe ratio while still keeping your feet just as dry.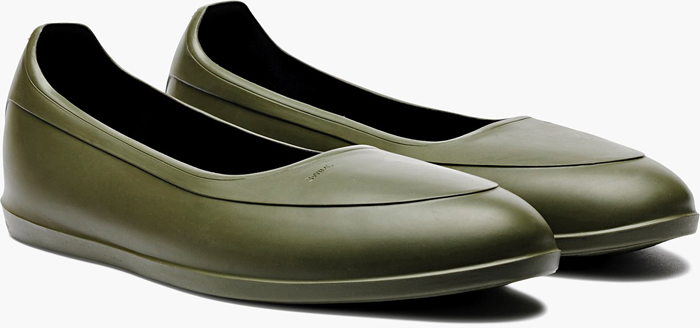 Swims Over-Shoe Galoshes.
Though if you can't get away with wearing rubber footwear to your office, you should invest in a good pair of over-shoe galoshes. Your wingtips will thank you.
"So, if there's ever a time to get away with being casual, it's when it's raining. If you can get away with it, it's the perfect opportunity to check out all the recent innovations in technical materials while being way more comfortable than usual. To that end, here are two getups for going casual in the rain." —Geoff Rynex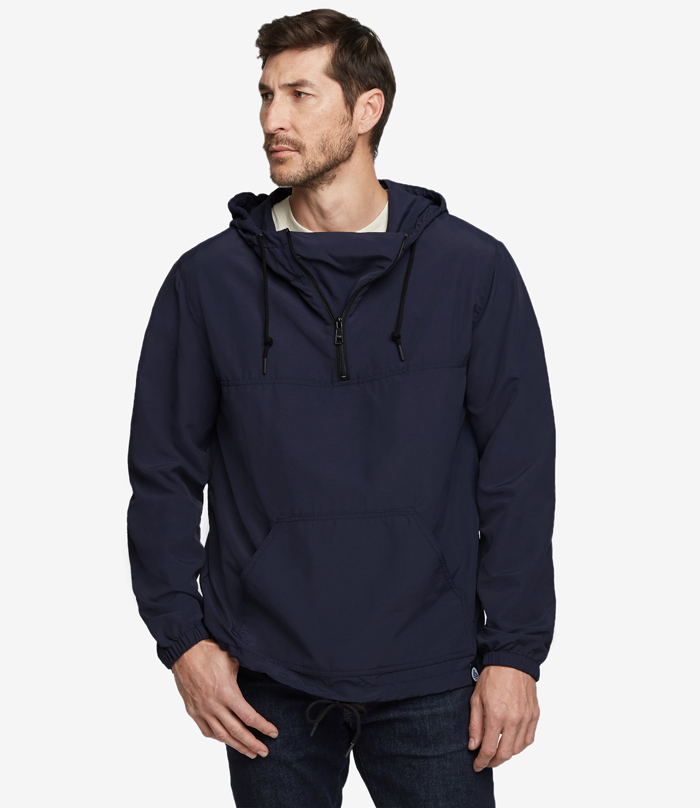 American Giant Anorak.
Throw it on over whatever. It's light but warm, and it has eyelets in all the right places.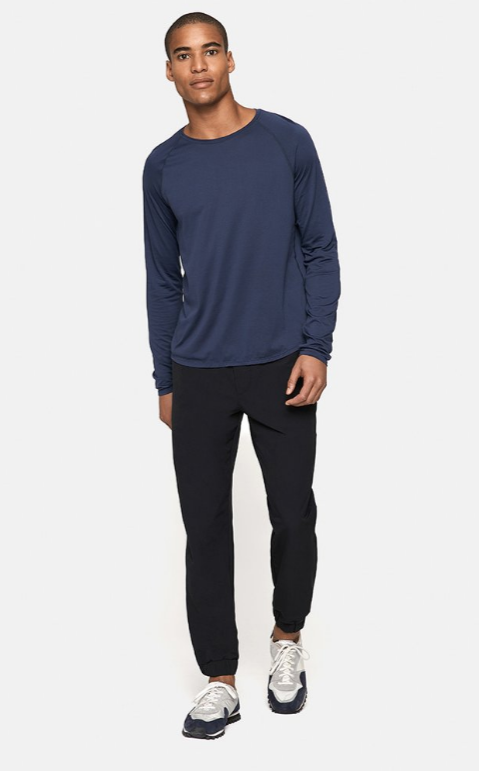 Outdoor Voices Stretch Crepe Jogger.
This will range easily back and forth between weekend and workout duties.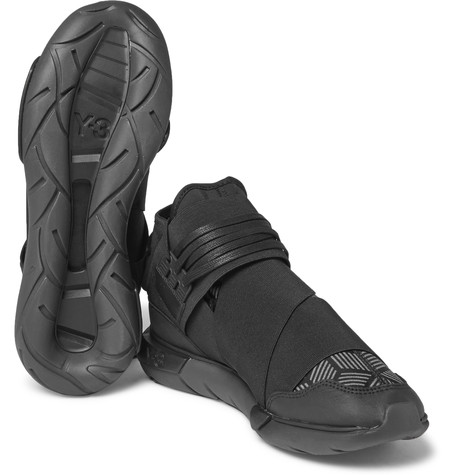 Y-3 Qasa Leather-Trimmed Neoprene Sneakers.
You can really get away with any kind of leather sneaker in this situation, but here's a neoprene version, just in case the skies open up a little more later on. Just stay away from a prime knit situation.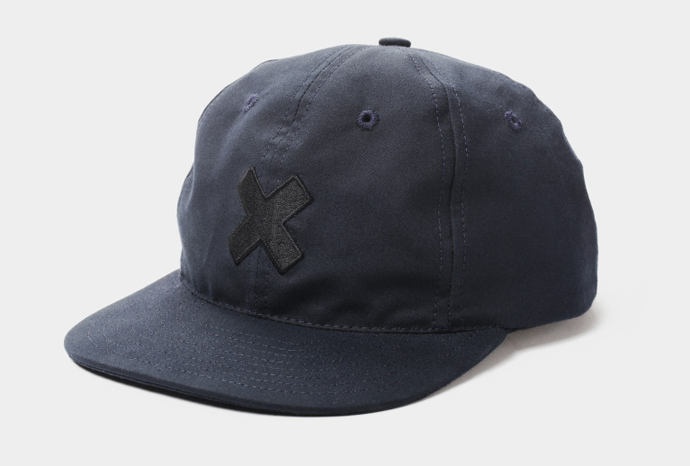 Best Made Ventile Cap.
All cotton, but very water-resistant, and made for the RAF. What, it's only misting?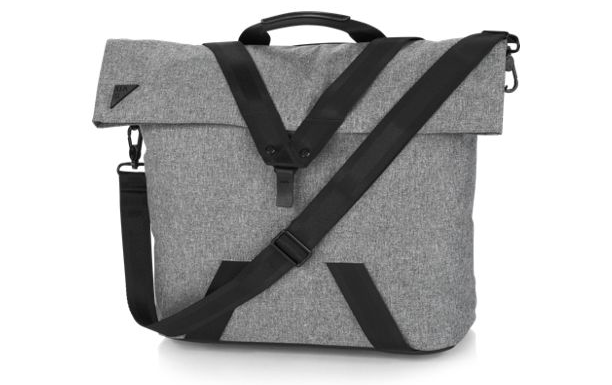 UAS Excursion Tote.
A water-resistant tote designed by Tim Coppens. For when you have trouble finding raincoats for all your individual things.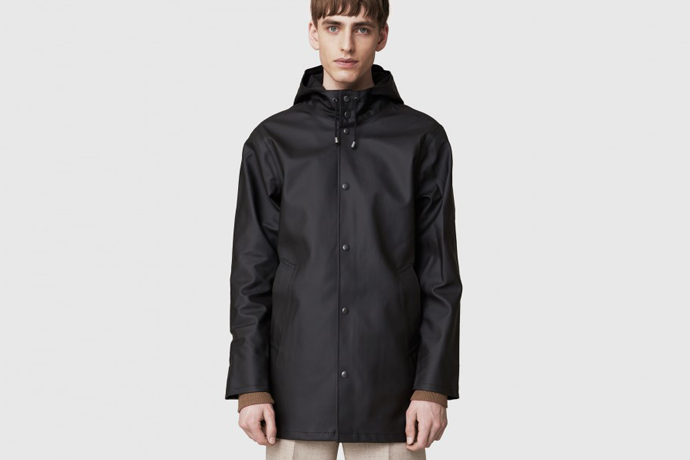 Stutterheim Arholma Raincoat.
Now moving along into the heavier rain realm... The rain will be repelled off this coat at such a velocity that it'll bounce onto others.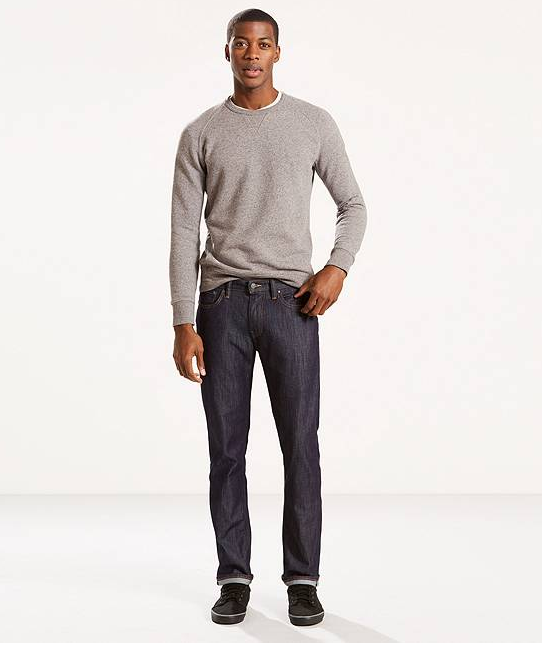 Levi's Commuter 511 Jeans.
Water-resistant, extra-stretchy jeans. Waders just aren't practical.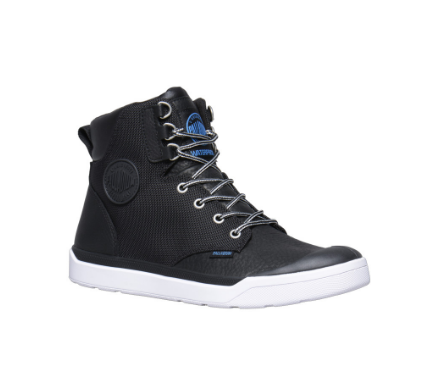 Palladium Pallarue Hi Cuff WP.
A sneaker/boot hybrid that's completely waterproof. It's the kind of thing you can stomp through puddles in with impunity.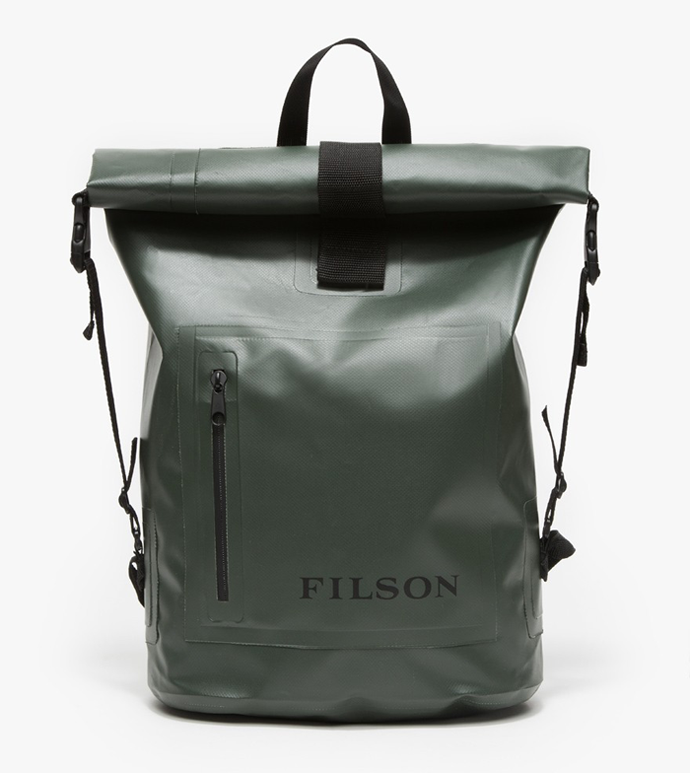 Filson Dry Day Backpack.
You could throw this into a river and everything would be safe. Other than all of it floating down a river.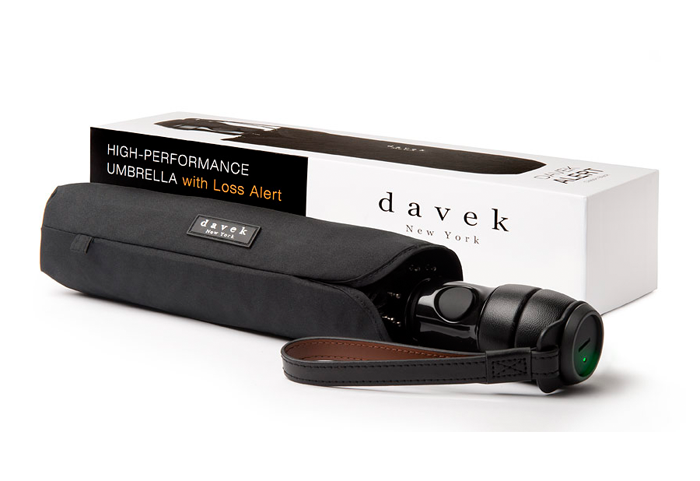 Davek Alert Umbrella.
If all else fails, have the wind-resistant, compact umbrella. This one connects to your smartphone. And before you say "Why the hell does everything need to connect to my smartphone?" know that the reason here is so you never lose it. How many umbrellas have you lost in your life?