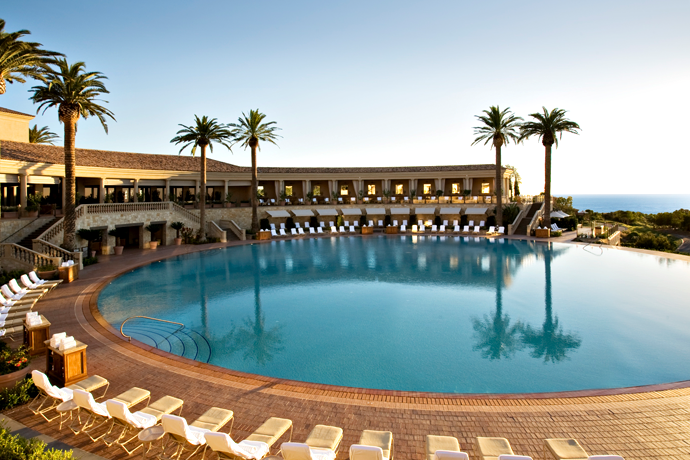 A pool.
A comfortable lounge chair.
A few drinks.
A good/bad book to lull you to sleep.
It's not easy to improve upon that clearly winning spring break formula.
But it's not impossible, either.
Especially when you consider the Most Ridiculously Extravagant Poolside Amenities in All the Land, a fantastical list involving such unlikely phrases as "oxygen inhalation therapy," "dedicated butler" and "underwater sound system."
Come on in. The water's fine.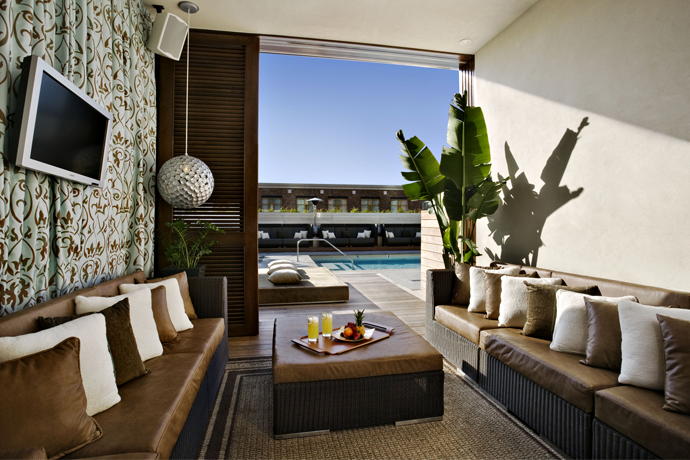 The Pool:
Rock Spa
at
Hard Rock Hotel San Diego
.
The Ridiculously Extravagant Amenity:
They call it Oxygen Inhalation Therapy, and that means they bring an oxygen headset over to your private cabana for your inhaling pleasure. Supposedly it helps a hangover, but you could throw in a Bloody Mary to be sure.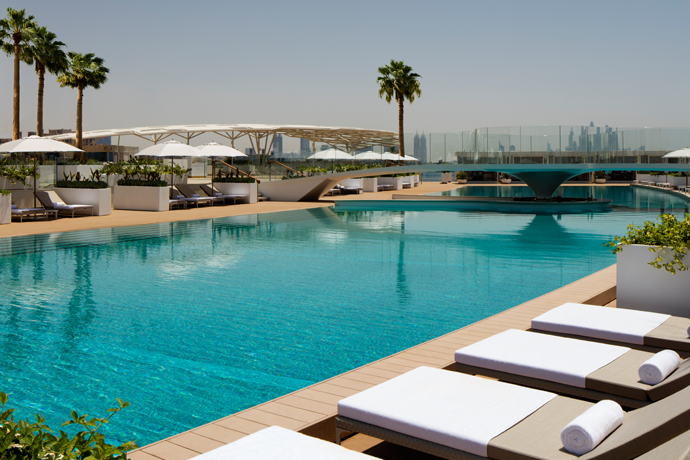 The Pool:
The Terrace
at
Burj Al Arab Jumeirah
in Dubai.
The Ridiculously Extravagant Amenity:
The Royal Cabanas. They come equipped with a personal butler and a private veranda. And air-conditioning. Because you're in the desert.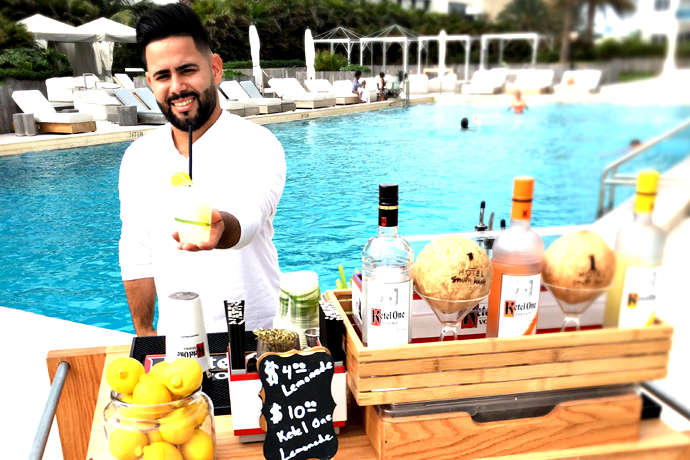 The Pools:
All four of them
 at the
1 Hotel South Beach
.
The Ridiculously Extravagant Amenity:
The South Pool is about offering you spiked lemonade from a stand (like childhood, only not), and the drink carts at two other pools circulate with just-cracked coconuts that yearn to be filled with rum. Okay, maybe these aren't
ridiculously
extravagant, but some un-ridiculous extravagance seems nice, too.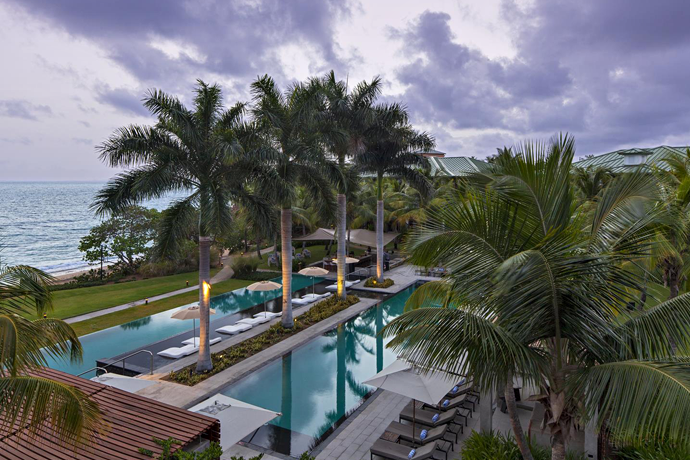 The Pool:
The infinity-edged
WET Pool
at
W Retreat & Spa
on Vieques Island.
The Ridiculously Extravagant Amenity:
Techy bracelets to measure UV rays and remind you when to reapply sunscreen. Plus an underwater sound system that doesn't really seem to need to exist, but does.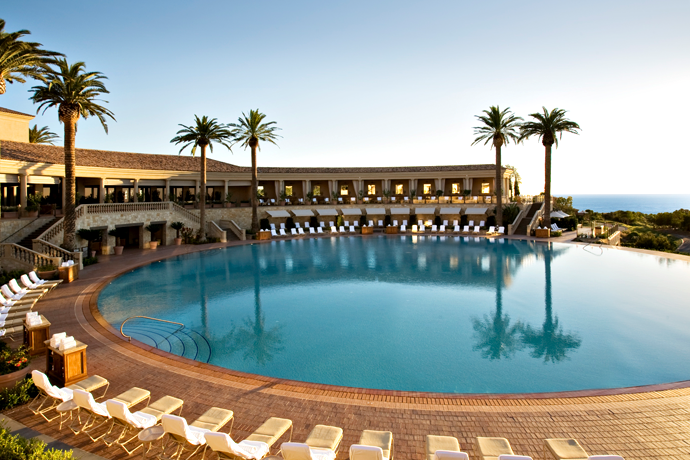 The Pool:
The heated saltwater
Coliseum Pool
at
The Resort at Pelican Hill
 in Newport Beach.
The Ridiculously Extravagant Amenity:
Other than the pool itself—which involves a mosaic of 1.1 million hand-cut glass tiles—there are 18 170-square-foot cabanas overlooking the Pacific, prepped for daytime leisuring or a full-on dinner situation.
Valentine's Day may be over, but it will not be forgotten.